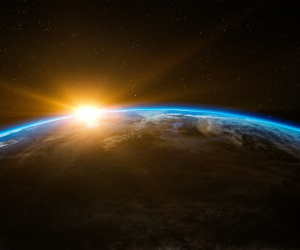 A guest post by Keiron Le Grice, Ph.D.
The following article is based on notes made for an online presentation for Pacifica Graduate Institute on March 20, 2020.
In response to the exceptionally testing circumstances we now find ourselves in, as we try to deal with the traumatic impact of the coronavirus as it aggressively spreads around many parts of the world, I wanted to share some reflections on how we might gain a larger perspective on what is happening, and what we're passing through, in terms of the archetypal patterns of history. At the same time, these reflections give a sense for the kind of things we are concerned with at Pacifica, the ideas we're exploring in courses and in the classroom, and some of the ways in which we're trying to understand and illuminate human nature and our place in the world at this critical moment of our collective history.
Read More