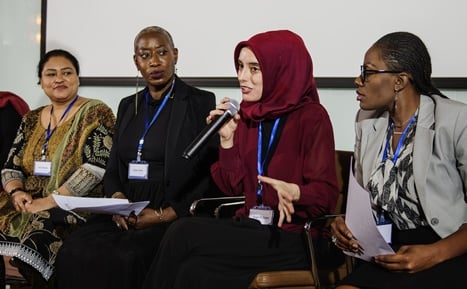 Depth Psychology: Empowering Multicultural Women in the Wider World-An Interview with Self-Made Media Mogul, Nely Galán, MFT. A Guest Post by Bonnie Bright, Ph.D.
Listen to the full audio interview with Nely Galán here (approx. 32 mins)
We've all heard the adage that success doesn't always bring happiness, a concept Nely Galán knows well. As a Latina and a self-made media mogul who has produced hundreds of television shows, headed a TV network, and generated a significant amount of income, she felt an odd sense of relief when the economy crashed in 2008, bringing many of her projects to a halt. She realized the extent to which she felt like a hamster running around a wheel, and while she would never have tried to exit the industry if she had maintained her level of involvement in multiple projects, the economic downturn provided her a way out.
By that point in her life, she had been through psychotherapy and understood, from a personal perspective, how powerful it could be. Acknowledging that she had always wanted to go to school to study psychology, she took the plunge; first finishing a B.A., before applying to Pacifica, which had already been in her "mind and heart for a while," as she reveals.
Read More