In 2011, Sabina Spielrein became something of a household name due to the debut of a mainstream film called A Dangerous Method, starring well-known actors including Michael Fassbender, Keira Knightley, and Viggo Mortensen. The film purported to tell the story of Sabina Spielrein, a young woman psychiatric patient and acquaintance of the infamous doctors Carl Jung and Sigmund Freud, pioneers of the modern psychoanalytical and depth psychology movements.
When Angela Sells, who earned her degree in Mythological Studies at Pacifica Graduate Institute, first heard of Spielrein in a class at Pacifica, something about Sabina captured her imagination. She began to research Spielrein's life and work, quickly discovering that Spielrein was a young Russian woman from a well-to-do Jewish family who was institutionalized for psychological distress when she met Jung at age 19. Spielrein's sister had died at a young age when Sabina was just 15 years old, initiating a profound crisis of faith and much psychological distress. Sabina ultimately was diagnosed with hysteria, leading to her extended stay at the clinic where Jung treated her as an inpatient for an 8-month period of time, and then as an outpatient for a number of years afterward. During that time, Jung engaged in a romantic relationship with Spielrein, a controversial affair that followed both of them throughout their lives, but which affected Spielrein, who entered the affair when she was just nineteen, quite dramatically on both personal and professional levels.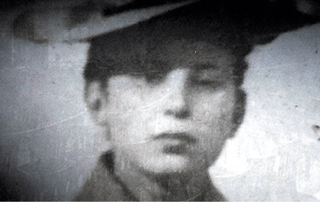 While some of these details correlate with the narrative provided by the film, A Dangerous Method, Sells notes, the story is not only highly fictionalized, it unfortunately amplifies and proliferates the stigma that has followed Sabina Spielrein into the current century. For Sells, who was led to study Spielrein's personal journals in some detail and has formed her own carefully researched opinions about the psychological wounding that occurred to Spielrein as a result of the affair, the topic of contention is primarily about how Spielrein has been represented in modern scholarship. Much has been made of "just eight months in the life of a teenager" who had an affair with Jung, but, as Sells points out, history has effectively reduced the memory of Sabina Spielrein to that of a teenage girl in treatment who notoriously had a relationship with Jung—when, in reality, she went on to complete her doctorate and to become a brilliant Freudian analyst who made great contributions to the field.
In fact, Spielrein became friends and later colleagues with Freud and was the second female member of the Vienna society of Freudian analysts, where she presented her research. She also became one of the first—if not the first—child psychoanalyst. in 1912, Spielrein originated the idea of the death instinct, a concept which Freud himself took up in 1920. Though the two had different takes on the idea, Freud did reference her work in his own research. Spielrein's work was often overshadowed, though, in spite of the fact that she had profound ideas as an analyst in her own right, Sells maintains. Among those contributions, Spielrein worked in some depth with the idea of "union," and what it means both psychologically and mythologically, and reflected upon what our own impulses and instincts are regarding union and the innate desire to want to dissolve into what she referred to as the sublime.
It's a detriment to Spielrein's reputation to maintain such focus on her very youthful relationship with Jung when there's so much more to her as a woman and a psychologist, Sells suggests, noting that historically this is often what happens to women when sexuality is part of the picture, no matter what field they are in.
Sabina Spielrein ultimately died tragically in 1942 when her hometown was occupied by Nazis, but is criticized by some scholars to this day for not publishing more in her final years, even though she clearly faced difficult—if not impossible—life circumstances during that period of time. However, due in part to individuals like Angela Sells, who has taken up the call to remember, Spielrein is increasingly being recognized as an important and innovative pioneer who has been somewhat marginalized by history. Sells continues to bring much deserved attention to Spielrein as both a woman and a professional psychoanalyst, in her upcoming book, Sabina Spielrein: The Woman and the Myth, to be published by SUNY Press.
Sells credits her education at Pacifica for placing her on an exciting and fulfilling path in her research and writing, revealing it has led her to Zurich, Switzerland, and to the Eranos Foundation in Ascona, a somewhat legendary intellectual discussion forum that began in the 1920s and was frequented by Jung and many of his contemporaries. Another Pacifica class in Arthurian legend took Sells to Cornwall to walk in the steps of Arthur, an adventure that filled her with "legend, myth, and story." All these learnings and experiences have shaped and reshaped Angela as a person, and have "fueled a fire within" for her, she insists, and as a result, she has been writing every day.
Being a woman in depth psychology myself, I wonder at the synchronicity of Angela Sells discovering the work and life of Sabina Spielrein, and how these two women's lives parallel one another on some level: Angela, in 2016, is pursuing new horizons and making a name for herself through the doorway opened by the work of Sabina Spielrein, just as Spielrein herself labored so diligently a century ago to discover her own powerful journey in life and to make valuable contributions to the field of depth psychology.
As a woman, it's not always easy to claim that space to move forward, Angela tells me. She believes Sabina Spielrein has helped her to find courage. Angela looks to her in the time of Freud and Jung and how restrictive it was for women in that era, and finds inspiration in what Spielrein did to keep forging her own path.
Personally, I can't suggest strongly enough that anyone who is seeking transformation should study depth psychology, and anyone who is willing to bring those voices forward is inevitably going to experience transformation. Engaging with the emergent feminine (in Jungian terms) can also help provide solutions to some of the social issues we're currently experiencing. Following a depth psychological and mythological path can open you up to opportunities that are unique, Angela agrees. Often these are unconscious directions that you could never have predicted when you follow the inner voice that summons you.
Listen to the full interview with Angela Sells here (Approx. 31 mins)
Learn more about the M.A./Ph.D. program in Mythological Studies with Emphasis in Depth Psychology at Pacifica
---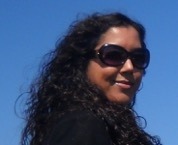 Angela Sells earned her Ph.D. from Pacifica Graduate Institute in Mythological Studies with an emphasis in Depth Psychology. She is now the Co-Chair of the Goddess Studies Unit for the American Academy of Religion's Western Region, teaching mythology at Meridian University, and is completing her book Sabina Spielrein: The Woman and the Myth for SUNY Press. She also teaches continuing education courses in mythology and co-produces Yuba Lit, a reading series for great live literature in the Sierra Foothills.

Bonnie Bright, Ph.D., is a graduate of Pacifica's Depth Psychology program, and the founder of Depth Psychology Alliance, a free online community for everyone interested in depth psychologies. She also founded DepthList.com, a free-to-search database of Jungian and depth psychology-oriented practitioners, and she is the creator and executive editor of Depth Insights, a semi-annual scholarly journal. Bonnie regularly produces audio and video interviews on depth psychological topics. She has completed 2-year certifications in Archetypal Pattern Analysis via the Assisi Institute and in Technologies of the Sacred with West African elder Malidoma Somé, and she has trained extensively in Holotropic Breathwork™ and the Enneagram.