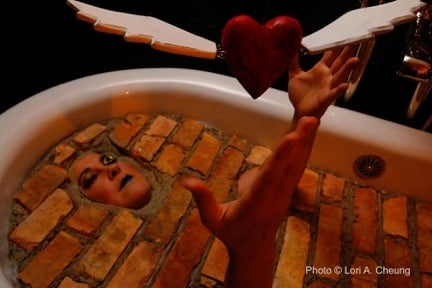 Depth Psychology, Art, and the Archetype of the Walled Woman: An Interview with Conceptual Artist Tracy Ferron, M.A. A Guest Blog Post by Bonnie Bright, Ph.D.
Immurement, the concept of confining people inside walls, is a historical reality. Women, especially, have been victims and sacrifices of this macabre practice.
For Tracy Ferron, a conceptual artist and student of depth psychology, the archetypal theme of "walled women" first surfaced in a powerful dream. At the time, she was deeply engrossed in research on Big Pharma and societal complexes of power in a class at Pacifica Graduate Institute, where she completed her master's degree in Engaged Humanities and the Creative Life in June 2017. During this process, powerful feelings of hopelessness and frustration arose, dovetailing with her personal life where she felt quite "stuck" in shifting her life's direction after nearly 20 years spent raising five children.
Read More