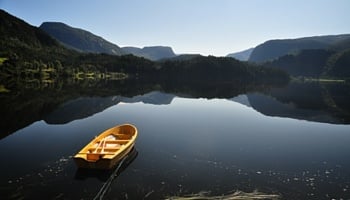 An interview with Ph.D. Clinical Psychology Alumnus Doug Henry, Ph.D.
What was your work path, following graduation from Pacifica?
I went to work full-time for four years in the inpatient psychiatric unit at Santa Barbara Cottage Hospital where I did evaluations, group, individual, and family therapy, was also in private practice in SB, and did training and consulting work with the SBPD (Hostage) Negotiation Team and the CIT – Crisis Intervention Team of the SBPD as well.
After working with acute patients, I was eager for a change. While locked inpatient hospital work is terrific training - you really see crises so often that you are less likely to be shocked or flustered over time - it is difficult and even unhealthy, for many psychologists, to sustain this for long periods. My next position was as lead assessor for Santa Barbara County department of Alcohol, Drug, and Mental Health Services (ADMHS), in the Calle Real Adult Outpatient Clinic. Upon licensure in California I was promoted becoming fluent in managing teams of mental health professionals. This too was a tremendously valuable experience: I gained insight how to be effective in an environment where clinicians are overloaded by the number of patients seeking services and the scope of their needs. As we all know, this is characteristic of the majority of the behavioral health systems in the U.S., particularly public systems.
Read More