An interview with Ph.D. Clinical Psychology Alumnus Doug Henry, Ph.D.
What was your work path, following graduation from Pacifica?
I went to work full-time for four years in the inpatient psychiatric unit at Santa Barbara Cottage Hospital where I did evaluations, group, individual, and family therapy, was also in private practice in SB, and did training and consulting work with the SBPD (Hostage) Negotiation Team and the CIT – Crisis Intervention Team of the SBPD as well.
After working with acute patients, I was eager for a change. While locked inpatient hospital work is terrific training - you really see crises so often that you are less likely to be shocked or flustered over time - it is difficult and even unhealthy, for many psychologists, to sustain this for long periods. My next position was as lead assessor for Santa Barbara County department of Alcohol, Drug, and Mental Health Services (ADMHS), in the Calle Real Adult Outpatient Clinic. Upon licensure in California I was promoted becoming fluent in managing teams of mental health professionals. This too was a tremendously valuable experience: I gained insight how to be effective in an environment where clinicians are overloaded by the number of patients seeking services and the scope of their needs. As we all know, this is characteristic of the majority of the behavioral health systems in the U.S., particularly public systems.
After several years at Calle Real, and the birth of our first child, my wife Claudia and I decided to return to Pittsburgh, PA where I was born and raised. I took a position with the University of Pittsburgh Medical Center as Clinical Administrator for Child and Adolescent Psychiatry.
The hospital where I work is actually a large system with more than 400 dedicated inpatient psychiatric beds, and more than 100 outpatient clinics and programs across Western PA, Ohio, and West Virginia. My role has grown over the years to include the UPMC Center for Autism and Developmental Disorders, Eating Disorders, and integrated BH services.
I am responsible for basically all of the operational components of three inpatient units, 45 or so outpatient clinics, and a licensed private school for students with acute BH challenges. I still see patients and provide direct supervision to pre and post doctoral interns, among others. My role is dynamic and includes lots of interesting elements including school and primary care-based clinics and specialty clinics. My focus remains providing families easy access to the highest quality behavioral healthcare – a continuously evolving goal, as new treatments and service models are both needed and discovered all the time.
How has Pacifica prepared you for your current position?
Pacifica's Clinical Psychology program was awesome for me. It provided a rock-solid foundation in so many areas: conceptualizing psychological development and personality formation; psychotherapy and interpretation; assessment; even research methodology. The faculty were outstanding generally, and offered some of the brightest luminaries that I am so blessed to have been exposed to: Avedis Panajian, Allen Bishop, Robert Romanyshyn, Steve Aizenstat, Dawn George, and Lionel Corbett, among others. I enticed Michael Sipiora, my favorite professor from Duquesne University (my alma mater) to visit Pacifica because I thought it was so wonderful. [Dr. Sipiora is now a PGI core faculty member].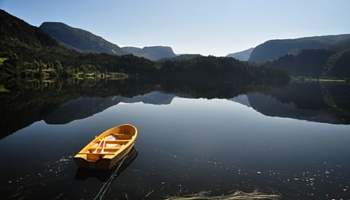 Most importantly, Pacifica has anchored me in soulfulness, in depth psychology which is the antidote, and the only antidote, for practicing in an increasingly concrete, trite, and superficial society. This is especially important as my professional career has been spent mostly practicing within a medical model, one which I hope that I have been able to add depth and humanity to, thanks to Pacifica.
What would you recommend to current students at Pacifica in preparation for their professional careers?
Do not limit your consideration of post-graduation employment options to arenas that have awareness and appreciation for depth perspectives. The world of medicine and the world in general is crying out for you - it is desperately in need of you! Today, there is a growing awareness of something missing in the training and practice of physicians and non-depth psychologists in the U.S. You, and what you know, are what is missing. It is far more effective to approach system-change by influencing from within, than by throwing stones from outside.
---