A guest post by Somatic Studies student Cacky Mellor
The Depth Psychology with an emphasis in Somatic Studies program at Pacifica was recommended to me during my senior year of undergrad. From research online and talking with mentors, I knew immediately this was my dream program. This belief was reaffirmed three years later when I stepped onto campus for the first time on the first day of classes.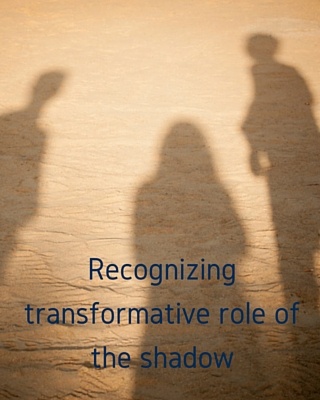 I thought I knew exactly why I wanted to come to Pacifica- I love the amazing, one-of-a-kind program, I had a clear cut idea of what I wanted to accomplish in the program and a strict timeline to get it done. I thought I had it all planned out. Then in my first class we did an exercise, and Professor Joe Coppin prompted us with "What failure brings you here?" That question was transformative and one of the greatest gifts I could have been given on that first day. Having been accepted into this program is one of my greatest accomplishments, but I was driven to reach this place by many painful failures that I did not want to acknowledge. By recognizing the role of the Shadow in bringing me here, I was able to reexamine the need for planning and perfection. This allowed me to create room for being messy, making mistakes and taking detours to empower creativity, exploration, and growth. It was a call for authenticity and to embrace myself and my past fully. Only in doing so could failure be transformed into fertilizer for the work I am doing in this program. This was incredibly scary but also an unexpected and therapeutic way to begin my time at Pacifica. There is a reason they call them transformative practice hours: the work effects you. I also feel that this generation of Somatic Studies students is in a unique position to greatly effect the blossoming field and I am incredibly excited to be here and to be a part of that.
---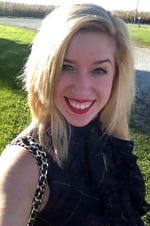 Cacky is the Creative Director for Psychology and the Other and the Director of Operations for the 2013 and 2015 conferences. Cacky studied art therapy and holistic psychology in undergrad at Lesley University. She received her Masters of Education in art based activism and social entrepreneurship from Lesley's Graduate School of Arts and Social Sciences. While working at Boston College, Cacky is pursuing her Ph.D. in Depth Psychology with a Specialization in Somatic Studies at Pacifica Graduate Institute. Cacky is also the founder and executive director of The Label Project Inc, a pending nonprofit that works with schools and educational programs, primarily grade school through college age, to bring awareness to how labels, stereotypes, and bullying impact individual lives. She works to empower people to create positive change for themselves and others. Her current work is centered around the internalization of language, narrative, and trauma on a somatic level and how it effects interpersonal and intrapersonal relationships. She is also interested in feminist theory, liberation psychology, and intergenerational trauma.