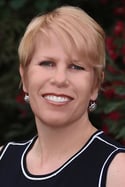 An interview with Psy.D. Clinical Psychology Alumna Johanna Hays, Psy.D.
I received my BA in Psychology from California State University Northridge in 2007, and completed my MA in Counseling Psychology at Pacifica Graduate Institute in 2009.
I completed my doctoral degree from Pacifica in December 2013 and conducted my research on the integration of Somatic Experiencing® with psychodynamic psychotherapy. Concurrent with my doctoral studies, I completed the three-year Somatic Experiencing® certification and currently have a private practice in which I integrate both SE and hypnotherapy together to work with individuals who experience symptoms of trauma and pain.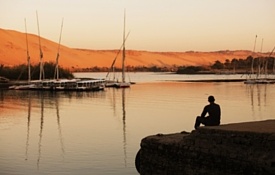 I attended the Hypnotherapy Motivation Institute in 2005 prior to beginning my graduate studies, and it was this connection to the unconscious and the power of image and story that resonated with me at Pacifica.
I completed my post-doctorate fellowship at a private IMD, an in-patient psychiatric hospital that mainly works with residents who are working toward reintegrating back into the community. The majority of the patients in my caseload were veterans varying from Vietnam-era to the more current Afghanistan war, with whom I worked with both individually and in group settings.
The facility additionally houses Murphy conservatees, as well as some individuals found 'guilty but not guilty by reason of insanity', 'incompetent to stand trial', and registered sex offenders. The range of experience I have gleaned from this placement has been diverse, including superior supervision, the opportunity to observe trials at Mental Health court, and the supervision of other students.
I was licensed in May 2015, and am currently am working in private practice in Valencia and Agoura Hills. specializing in trauma through the integration of Somatic Experiencing with psychodynamic psychotherapy for the resolution of trauma sequelae.
It has been a humbling and profound experience to have the privilege to connect people to the wisdom within their own psyches, and to feel the collective voice that Pacifica has endowed me with to move through me and help others find their inner guidance.
I remember so clearly being at the beginning of my journey, of sitting with so many other first year students, both in the Master's and the doctoral programs, and wondering where it would take me. I remember worrying about finding not only a viable dissertation topic, but the right one, and wondering what my unique voice would be.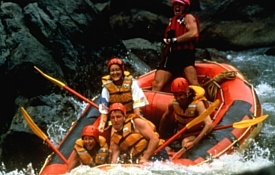 My advice to those just starting this adventure is to loosen your grip just a bit; don't forget to take in the sacred beauty of the Pacifica campus, to connect to your fellow students, and to soak up the experience as it flies by so quickly. But most of all let go and trust the process. It's a wonderful and wild ride!