PGIAA Proudly Announces the 2015 Recipients of the Wendy Davee Award for Service and the Chancellor's Award for Excellence
Award Ceremony to be held Friday, January 16th
at 2015 Annual Meeting -"Coming Home"

We are honored to announce the recipients of two annual awards presented by the Alumni Association in partnership with Pacifica's Office of the Chancellor. Our recipients will be honored during the Association's upcoming Annual Meeting, "Coming Home". Plan now to join us for The Chancellor's Opening Reception as we celebrate our alums.
---
The Wendy Davee Award
for Service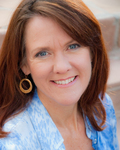 Congratulations to
Dr. Jill Griffin!
(Myth 2012)
Dr. Griffin is the recipient of our Second Annual Wendy Davee Award for Service, which honors alumni/ae who exemplify Wendy's dedication and spirit of soul tending through service in the community.

Founder of Squash Blossom Leadership in Santa Fe, New Mexico, Dr. Griffin's lifelong love of the natural world and its impact on both physical and psychological health lead her to write her dissertation on Animals and Soul: Animals in Native American Mythologies and the Individuation Process.

Dr. Griffin has worked with adolescent girls in northern New Mexico for more than eight years, first as a juvenile justice board contractor in Taos, then as the founder of Squash Blossom Leadership. The mission of Squash Blossom Leadership centers around cultivating leadership in the community, "from the inside out." Dr. Griffin emphasizes that leadership is the possession of each and every one of us, and that it begins with gaining access to one's own truth and voice.

Dr. Griffin welcomes, honors, and includes traditions from the wide variety of cultural backgrounds represented by the girls of Northern New Mexico. Her attention to the individuality of each girl fosters self-esteem, and her lessons in leadership skills enhance the community by teaching the girls how to work together in groups for the greater good, as well as for individual achievement.

Working primarily with middle school girls, ages 11-14, Dr. Griffin in the last year has added leadership programs for young women aged 17-19. The girls' leadership groups meet weekly to develop skills and to learn to navigate the vicissitudes of the teen years. The groups create leadership projects within the school setting. In February of 2014, her "girls' circle" in Santa Fe planned and hosted an event around the concept of kindness. The girls decided all on their own to create a freestanding door that the students of the school would walk through as they took a pledge of kindness, and then they would add their signatures to a gigantic pledge sheet. (Please see the wording of the Pledge, below.)

Over 200 students during one day's lunch period signed! The entire student body was afforded the opportunity to benefit spiritually and emotionally from this activity planned by the girls of Dr. Griffin's Squash Blossom Leadership group.

Crossing the threshold is, of course, an act that is fundamental to mythic journeys. Dr. Griffin encourages the girls to consider the use of ritual, or ceremony, to mark life changes, focus aspirations, and honor relationships. As Dr. Griffin said in her personal statement to Pacifica Admissions, "In my understanding, myth is about making sense of this world and embodies the mystery."

In addition to the girls' circles leadership activities each week at school, Dr. Griffin also believes that girls need to exercise and experience the strength of their bodies. Citing Jung, who encourages all of us to maintain contact with the archaic within and the animal self, Dr. Griffin arranges outdoor adventures for the girls, including hiking, rock climbing, rappelling, and camping. While on these trips, the girls put away all electronics and get close to the earth. In collaboration with the Santa Fe Mountain Center, they engage in scary but safe activities to harness the teen need for excitement and for pushing against the edges of breath and life itself.

Apart from her work with Squash Blossom Leadership, Dr. Griffin also volunteers her time to the PGI Alumni Association, serving as Regional Coordinator for the New Mexico Pacifica Alumni. Her group has created a Salon series, and they meet and discuss their Pacifica studies, work, and research together regularly.

Dr. Griffin represents a glowing example of a Pacifica Alumna's best work in the world. She enriches her community, leads by example, promotes civic responsibility through the philosophies and concepts she teaches her "girls' circles," encourages healthful practices, fosters and exhibits innovative thinking and projects, and most importantly, teaches her girls to embrace all of who they are, to listen to their unique voices while at the same time working together toward the future. Dr. Griffin's Squash Blossom Leadership work, and her service as a PGIAA Regional Coordinator showcase her commitment to the welfare of teenage girls from all backgrounds, and to staying connected with Pacifica's principle of tending the soul in and of the world.
~~~~~~~~~~~~~~~~~~~~~~~~~~~~~~~~~~~~~~~~~
2014 Santa Fe Girls' Circle Pledge of Kindness:

"I take a pledge of kindness, towards all people, whether I know them or not. For I understand the value of every human being, including myself. Wherever there is meanness, will bring a kind word or deed. For I believe that kindness will make the world a better place for all."
~~~~~~~~~~~~~~~~~~~~~~~~~~~~~~~~~~~~~~~~~

More about Wendy Davee:
Wendy Davee (MA Counseling 1987) joined the Core Faculty of Pacifica Graduate Institute in 2000. While continuing to teach at Pacifica, she also served for seven years as Chair of the Counseling Psychology Program. Wendy was a Licensed Marriage and Family Therapist and worked extensively in non-profit, educational and governmental settings providing therapeutic services to children, adolescents and families. She supervised MFT trainees and interns and had a special interest in the healing power of symbolic play in the therapeutic relationship with children. In 2012, the Office of Alumni Relations and the Pacifica Graduate Institute Alumni Association established the Wendy Davee Award for Service. Each year, Alumni Relations and the Association will honor our alumna's memory with an award to one or more alumni who have exemplified Wendy's spirit of service and giving.
---
Chancellor's Award for
Excellence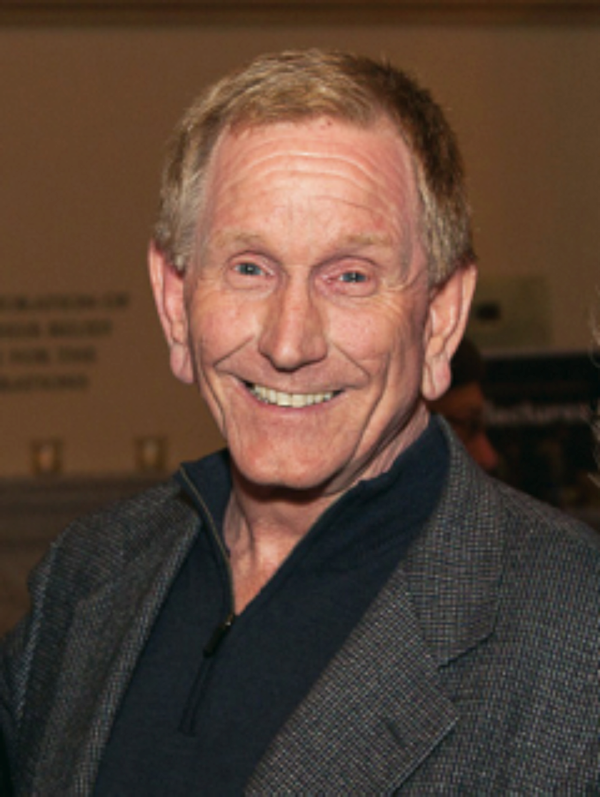 Congratulations to
Dr. Mark Whitehurst!
(Myth 2010)
Dr. Whitehurst is the recipient of the Association's first Chancellor's Award for Excellence, created to acknowledge and provide recognition for consistently superior professional achievement and to encourage the ongoing pursuit of excellence.

A community advocate, Dr. Whitehurst began his Santa Barbara experience by volunteering at the Joseph Campbell archive in 1992. Dr. Whitehurst is a lifelong lover of the arts and a decades-long, steadfast supporter of the Santa Barbara arts community. Dr. Whitehurst wrote his dissertation on the Archetypal Power of Music: The Improvisational Cadenza as a Model for Pedagogy and completed his doctorate in 2010.

With a career in community publishing, Dr. Whitehurst began publishing CASA Magazine in 1993. It has provided a veritable treasure-trove of arts information and resources to the wider Santa Barbara area for the last twenty years. The magazine has received numerous awards and was named Citizen of the Year by Downtown Santa Barbara in 2007, for playing an active role initiating the 1st Thursday Cultural Night.

Year after year CASA supports the community and the arts through generous sponsorships of a wide-variety of cultural organizations and events, and in 2011 Dr. Whitehurst, his wife and partner Kerry Methner, and CASA received the Leadership in the Arts Award from the Santa Barbara County Arts Commission.

Dr. Whitehurst's community work includes being a board member of Santa Barbara Beautiful since 1996 and a past president. He continues to serve on the board. Santa Barbara Beautiful is an organization of volunteers dedicated to beautifying their area in a variety of ways, including expanding, preserving, and protecting the urban forest (they've planted 12,000+ trees), recognizing exceptional beautification projects through an awards program, encouraging and supporting the placement of art in public places, and educational outreach.

He serves on the board of Downtown Santa Barbara and has been President and Treasurer for the 1400-member nonprofit organization, which is dedicated to the promotion and enhancement of the business, cultural, community, and environmental vitality of downtown Santa Barbara for the benefit of its members, Santa Barbara residents and visitors.

Dr. Whitehurst's additional board work includes serving on the board of the Park and Recreation Community Foundation, which supports the 50 parks in Santa Barbara and the Douglas Preserve, and serving as Treasurer for the board of the Santa Barbara Performing Arts League. The Arts League fosters communication and collaboration within the performing arts community to contribute to the cultural vitality of greater Santa Barbara.

Dr. Whitehurst has been an instructor for Adult Education along with his partner Kerry Methner, co-teaching a psychology class called "Turning Points in Thought from Film" for 12 years.

Dr. Whitehurst enjoys his family, from parents to grandchildren, who all live in Santa Barbara.

The Office of Alumni Relations and Board of PGIAA would also like to thank Dr. Whitehurst with great affection, for all he has done to help our nascent organization with publicity and encouragement!

More about the Chancellor's Award for Excellence:
This program underscores Pacifica Graduate Institute's commitment to sustaining intellectual vibrancy, advancing the boundaries of knowledge, providing the highest quality of instruction, and tending the soul of the world. Through this award, PGI publicly proclaims its pride in the accomplishment and personal dedication of its alumni. The award provides worldwide recognition for service to our communities.

This award is given in recognition of exemplary work in service to the world, as well as commitment and dedication to furthering the Institute's mission. The Chancellor's Award for Excellence was created to encourage excellence in what Pacifica Graduate Institute Alumni do and recognizes individuals for exceptional service to the community.
---
COMING HOME!
Three days YOU will not want to miss!

Pacifica Graduate Institute's Annual Alumni Meeting is a 3-day fest packed with workshops, lectures, poster sessions, a film premiere, Pacifica Authors book-signing, Mythic art displays, reunions, awards, receptions, tours, and a community day honoring the dreams and work of Dr. Martin Luther King, Jr.!


Join us for a celebration of the works of our very own Alumni!

Contribute your ideas about how to steer our association, develop scholarship funds and community service projects.

Continue our mandate of tending soul in the world!

For additional information, click here:
www.cominghometopacifica.com
It's a Good Time To Come Home!
Need Additional Information?
Contact Dianne Travis-Teague
alumnirelations@pacifica.edu
pgiaa@pacifica.edu
Tele: 805.679.6163