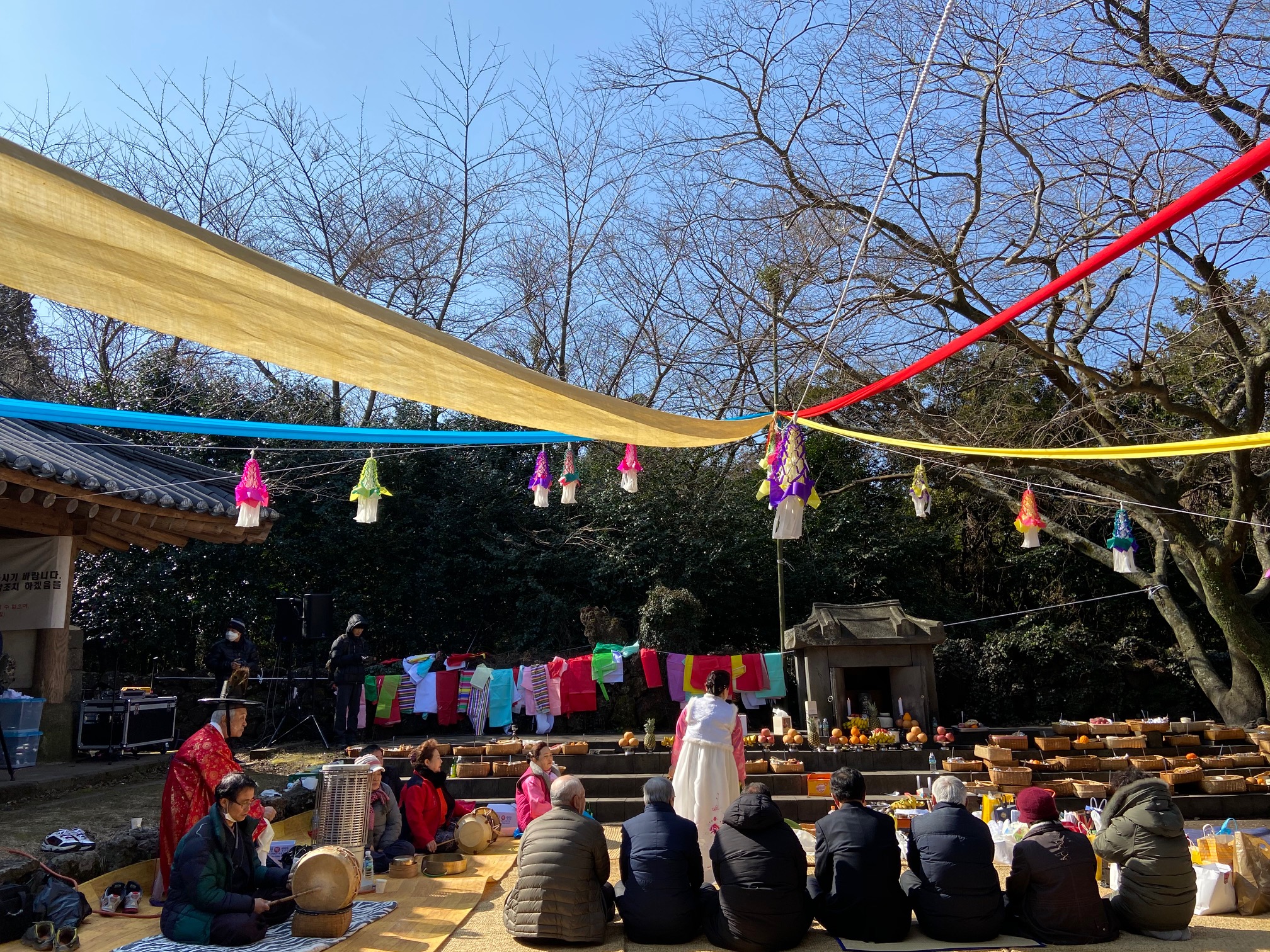 Heesun Kim is a bright presence in our Ph.D. program for Integrative Therapy and Healing Practices, where her studies focus "on exploring the critical connections between psychology, spirituality, and holistic healing practices." She has recently been honored as a semi-finalist in the Fulbright program. Many alumni of the program have gone on to become winners of the Nobel Prize and Pulitzer Prize, as well as serving as heads of state. Heesun's proposal is titled "Jeju Shamanism: Healing Intergenerational Trauma through Collective Mourning" and I'm delighted to discuss it with her.
Angela: Heesun, thank you so much for talking with me. You've said that your Fulbright project, if accepted, would "focus on how Jeju shamanism addresses intergenerational trauma and collective mourning as a community healing practice." Please tell us a little bit about Jeju shamanism and how it intersects with your own family history in Korea. Is it a topic you found during your studies at Pacifica or is it something you've been aware of for a long while?
Heesun: Thank you for inviting me, Angela. Jeju is a beautiful island located in the southern part of South Korea. Unlike most of the mainland Korean regions, which have nearly lost their shamanic tradition due to rapid industrialization and western influences, Jeju Island still preserves the shamanic tradition through myths, folksongs, and oral traditions in rituals. The island has a tragic history of a massacre between 1948 and 1954; approximately 30,000 civilians were killed when Korean authorities and right-wing vigilantes, with the US military's compliance and oversight, brutally suppressed a popular uprising.
Read More