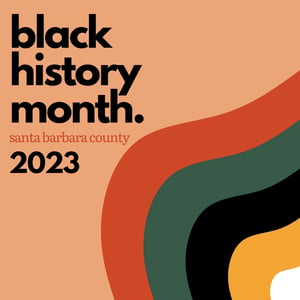 Dear Pacifica Community,
The beginning of February marks the start of Black History Month, a time to celebrate Black Excellence, a term used to describe the individual contributions, perseverance, achievements, and successes of the Black community. The 2023 theme for Black History Month, set by the Association for the Study of African American Life and History (ASALH), is Black Resistance.
I am extremely proud of our Black students, faculty, alumni, Board of Trustees, and all in our community who have contributed to the illustrious history, growth, and success of Pacifica Graduate Institute. l look forward to supporting, strengthening, and nourishing an equitable and inclusive environment that promotes, respects, and encourages diversity in its fullest sense, both at Pacifica and beyond.
As we celebrate Black History Month, we acknowledge the centuries of struggles endured by black people and the work still to be done for equality and justice. Like you, I am shocked and heartbroken by the hate-motivated tragic brutality of Tyre Nichols, another atrocious act of violence against people of color and a visceral reminder of the plague of racism in our society. We understand that feelings of anger, hopelessness, and despair are natural responses to tragedies like these. Please know there are resources available to help you process and unpack thoughts and feelings that may emerge at this time.
On another note, becoming the first black, female President and CEO of Pacifica Graduate has been a powerful milestone in my vocation. I am conscious that the world is watching as we unveil our renewed focus as a student-first institution where learners transform into leaders prepared to make positive and lasting impacts on their communities and the world.
This year, the Institute will honor Black History Month through various communications, recognitions, and events, notably a Pacifica Black History Celebration on February 17, with additional details to follow. We are also pleased to continue our involvement in local community Black History Month events in Santa Barbarataking place throughout February.
It's an honor to do our part to make Black History Month a force for education, understanding, progress, and celebration.
We invite you to learn more about our commitment to celebrating diversity and fostering inclusion during this year's celebrations and beyond.
Sincerely,
Dr. Lee Dianne Travis-Teague
President/CEO Sr. Director, Alumni Relations