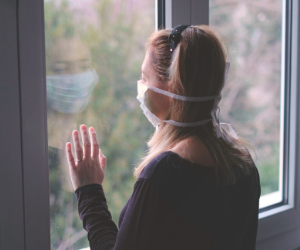 A guest post by Susan Rowland, Ph.D.
We have choices. We do not have a choice about whether we are going to have this pandemic. We do have a choice about how we have this pandemic. Self-isolating is not self isolation, nor has it ever been. Not only do we need people "out there" to put the toilet paper back on the shelves, but the world needs help and we can give it.
A huge part of the threat facing us is psychological. Fear, loneliness, panic are all natural results of the insidious spread on the coronavirus. It is our nature that is challenged, our psychic nature as well as the suffering body. The shadow is out there and in here – for everyone. While there is a material aspect of this shadow in the actual virus itself, it is far more pervasive and unstoppable in psychological form. This is in-spirited shadow and the in-spiration is dark and potent for alchemical transformation.
Read More