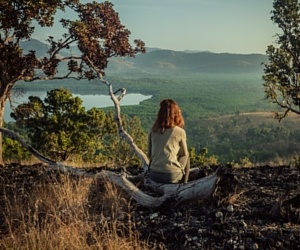 A guest post by Jody Gentian Bower, Ph.D. The initial quote is from her book Jane Eyre's Sisters: How Women Live and Write the Heroine Story.
"The Aletis represents a feminine archetype every bit as important as the masculine archetype of the hero. This is why people keep writing her story, trying to put down in words something felt and understood unconsciously, something important about women."
Ever since Joseph Campbell published The Hero with a Thousand Faces in 1949, the story of the Hero's Quest has informed the thinking and writing of countless authors, scriptwriters, folklorists, mythologists, and depth psychologists. Campbell's work forms one of the pillars of education at Pacifica Graduate Institute and continues to be amplified by and inspire the work of many Pacifica students and faculty.
The Hero is almost always male, however, and so there has been a concurrent effort to either re-vision the Quest story from a female perspective, or to find another story that fits a woman's journey to individuation better. Works such as The Heroine's Journey by Maureen Murdock and The Bridge to Wholeness by Jean Benedict Raffa fall into the former category, while Christine Downing, Jean Shinoda Bolen, and Clarissa Pinkola Estés are examples of authors who have sought wisdom in myths and folktales featuring goddesses, princesses, and witches.
Read More