Star Wars: The Force Awakens is a box office hit. The excitement over the film brings us back to the original 1977 Star Wars film and its popularity. Star Wars was iconic. Why was it so popular? Aside from changing the way films were made (see Time's latest article with director J.J. Abrams) the story of the orginial Star Wars film closely follows Joseph Campbell's formula of The Hero's Journey.
NPR recently produced a podcast on The Hero's Journey, profiling individuals who have created their own Star Wars Adventure. These individuals have been called to adventure, were inspired by a mentor, constantly tested on a daily basis, and learned how to forgive. The Hero's Journey doesn't have to be a fantastical expedition of Hollywood proportions. Everyone is capable of a journey that can lead to individuation, self respect, and adventure. Listen to the full NPR Podcast here.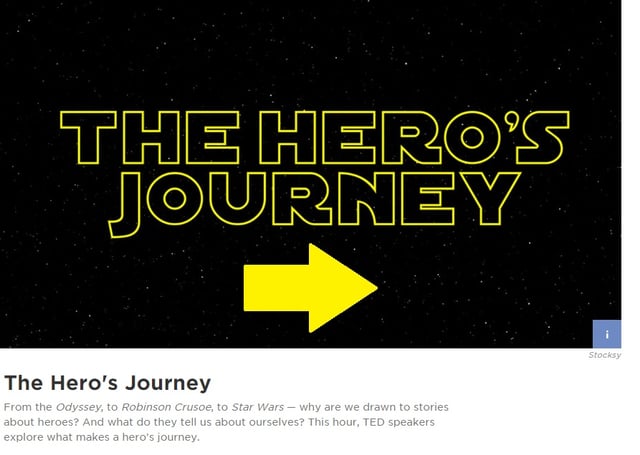 ---
Joseph Campbell's papers and manuscripts are held at OPUS Archives on Pacifica Graduate Institute's Ladera Lane Campus. Campbell's personal library is also held by OPUS in The Joseph Campbell and Marija Gimbutas Library, located at the Lambert Road Campus. The Campbell and Gimbutas Library is open to the public by appointment, or without appointment from 2:30-4:30 every Saturday.