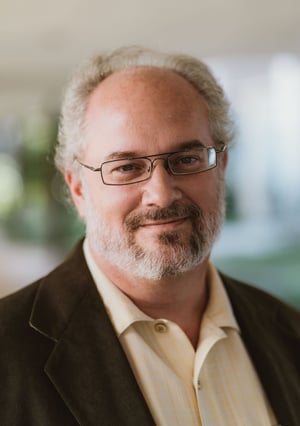 Part II of III
By Angela Borda
I was fortunate to recently sit down with Professor Bennett, an integral member of Pacifica's faculty, for many years the Co-Chair of the M.A. in Counseling Psychology, and now the Chair of a new program Pacifica will be proud to offer in Fall 2020, the PsyD in Counseling Psychology. This is part 2 of a three-part interview.
what is so unique about the new PsyD in Counseling Psychology program?
It's a rare opportunity to get doctoral level training in applied professional psychology that's informed by psychodynamic depth-psychological principles. I would say that psychodynamic perspectives have become scarce in higher education, and this program uniquely combines an applied clinical focus to valuable perspectives that reflect the role of the unconscious and imaginal to our individual and collective psychological lives. I would say that the new PsyD reflects the momentum of a long-established highly successful M.A. program that has a proven history of providing both sophisticated clinical training that allows graduates to hit the ground running in a variety of applied clinical settings, while also training our students to be able to tolerate strong emotional experiences and to develop and elaborate capacities for interpersonal attunement.
What were the grounding principles you put into play in creating this program?
Dr. Bennet: There's a model in contemporary psychoanalysis that we call intersubjectivity, and the PsyD program is grounded on that principle, which assumes that psychological reality is co-created, and that the psychotherapist participates in creating new realities with the client rather than hovering above the psychotherapeutic container, they are co-creating it with the client and the PsyD program we model that co-creative principle in course work that is highly experiential and predicated on a cohesive cohort-based residential model. At the same time the PsyD is grounded in the same principles of counseling psychology that have informed the M.A. Counseling program and this perspective includes an emphasis on the systems the interpersonal, social and cultural contents in which human emotional development unfolds. So one of the most valuable aspects of the PsyD is its ability to cross-walk a psychodynamic respect for the role of the unconscious and the subjective with applied principles of professional psychology which prepare graduates for an unusually wide range of vocational opportunities.
What are you most excited about in teaching and facilitating the program?
I'm excited because for the past few years I'm been working closely with students in the M.A. Counseling program who have shown an appetite for further professional development and have responded to classes with a hunger to know more and an appreciation for the role of the psychologist in bringing diagnostic sensibilities and emotional nuance to human problems which require complex interpersonal responses. I'm excited to give these counseling students the opportunity to further their expertise in these areas at the doctoral level, affording them a whole new level of licensure and the range of professional opportunities afforded by it. I think this degree will allow the same kind of students who have been attracted to the ma counseling program over the years to come into their professional fullness, and to achieve occupationally a broader and more satisfying lives.
What makes Pacifica so unique and valuable to you as a professor?
Pacifica exhibits a lot of moral courage that I admire. Pacifica shows a willingness to take on human questions of health and wellness, adaption and recovery, and even treatment of mental illness in a context that is both humane and affirmative and refreshingly creative. Pacifica takes the questions posed by human suffering seriously and has a capacity to bring an analytical sensibility to the problems of applied psychology in a way that respects human differences and remains respectful of the deeply unconscious dynamic and sometimes bewildering conditions that prevail at the deep center of the human psyche. In a professional and academic environment where the questions of humanity are often delimited to empirical investigations that reduce the human experience to easily quantifiable but shallow binaries, Pacifica models a competent therapist's capacity to understand the creative and irrational foundations of motivated human behavior.
Matthew Bennett is a licensed clinical psychologist, lecturer, and administrator with experience in public sector mental health and substance abuse treatment. He has broad experience in program development. He was formerly founder and first Director of Training for the Ventura County Behavioral Health Pre-Doctoral Internship in Clinical Psychology and Chair-Elect of the Psychology Department at Ventura County Medical Center in Ventura, California. His research interests include personality disorders, comparative personality theory, and internet applications for mental health. Dr. Bennett is also a returned Peace Corps volunteer ("Poland III, 1991-1993").