Counseling and Community Mental Health: A Soul-Based Calling An Interview with MFT Consortium Stipend Recipient, Minh Tran
A Guest Blog Post by Bonnie Bright, Ph.D.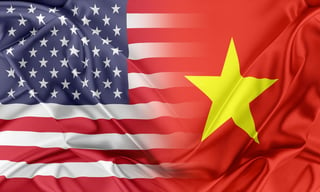 In his senior year of college, Minh Tran, a "first and a half" generation Vietnamese immigrant who moved to the U.S. as a child, started volunteering community organizations doing lay counseling work, including HIV testing, harm reduction and substance abuse counseling, and outreach. Tran spent much of his time focusing on harm reduction, a specific approach to counseling which tends to bring the unconscious to the fore by restoring choice or changing thoughts and behavior. Harm reduction attempts to reduce harm by any means, especially by addressing an individual's strengths, Minh states. Whatever one is already doing in their life that's working—such as exercising, for example—can be engaged.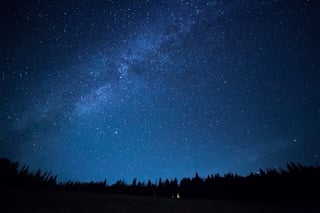 Once Tran graduated and was formally hired by a community-based organization doing that kind of work, Tran's understanding of what he has now come to consider a "calling" solidified. In hindsight, Tran maintains, even beyond enabling him to develop a special set of skills required to do the kind of work that counseling and mental health services requires, his experience seems to have been rooted in something deeper—a soul-based journey which was being guided by what C.G. Jung referred to as the Self. It's as if the stars began aligning for him, he reports.
Paying attention to a sense of calling can lead us to pursue a path that is meant for us to be. When Tran began to pay attention, he realized he was ready to make the leap from being interested in counseling and working with community-based organizations to formally pursuing a counseling degree, and one with a depth psychological orientation, at that.
Tran has always been a "depth kind of person," he acknowledges. As it happened, he had worked with a personal therapist who was an alum of Pacifica, so Tran he had had some significant exposure to the work of Jung, and knew that Pacifica's emphasis was based on Jungian and post-Jungian thought. Both the content he encountered at Pacifica, which he describes as "very soul-oriented"—and the curriculum, a monthly intensive format—appealed to him. Because of the format, Tran was able to continue working in the field he was already in, and experienced his monthly residential sessions as a sort of ongoing retreat where, after attending coursework for three days on Pacifica's stunning campus in Santa Barbara, he returned to his everyday work with a surge of energy and powerful new tools he could implement right away. Through pursuing his degree in Pacifica's depth-oriented Masters in Counseling Psychology Program, his calling continued to emerge, and the stars continued to align.
We are often pulled toward our destiny in amazing ways. In his seminal work, The Soul's Code, archetypal psychologist James Hillman, one of Pacifica's cherished elders who studied at and later led studies for the C.G. Jung Institute in Zurich, wrote much about the idea of the daimon, a kind of guiding force that pulls us toward what we're meant to do with our life, calling us toward something that's greater than ourselves. Hillman also made the distinction between spirit, which tends toward an upward motion, to transcendence; and soul, which leads to the depths and involves a deepening of experience [1].
While many of the counseling programs Tran looked at seemed to be very much about spirit, when it came to psychotherapy and clinical work—including Tran's own personal therapeutic work—the notion of the soul was a far more compelling choice.
Now, as three years of coursework in the Masters in Counseling Program at Pacifica has come to a close, Tran feels he is finding a balance between soul and spirit. While both are powerful forces, his initial instinct seems to have been right for his own current path. The focus on the soul through the Pacifica program and Jungian thought has truly captivated and inspired him because of its emphasis on pain and suffering. In depth psychological work, the goal is not to transcend the suffering, he insists, but to find a way to be in it in order to learn and grow through relationship. If we can learn to hold the tension arising from difficult situations, and even move further into some of the things that are painful or cause suffering in order to make an archetypal descent; we become stronger, more whole, and pushed to develop the qualities we need in order to become who we were meant to be.
Tran, who has worked intensively with limited English-speaking Vietnamese immigrants in Orange County, has been lucky enough to be able to witness ways in which a soulful, depth psychological approach has helped the people he works with. From a psychological perspective, there's always some part of the therapist that's also being worked through in psychotherapy with one's client, Tran tells me. As a first and a half generation Vietnamese working with a lot of the limited-English-speaking Vietnamese immigrant clients, Tran is highly cognizant of significant trauma stemming from the Vietnam war, and how greatly repressed it can be among the community, including people like his own parents who identify as refugees.
Tran is in touch enough with his own cultural origins that he also realizes he carries a lot of the same trauma within himself. It ties him back to a common root he shares with the Vietnamese community, as a race of people with a common traumatic background. The stipend he received through the California Marriage and Family Therapy Consortium has allowed him to "marry" depth psychological practices and perspectives with family systems work in order to explore the intergenerational trauma he perceives in himself and others. Sometimes, we carry trauma that is not necessarily ours due to our own personal lives or upbringing, but it can be disenfranchised trauma because our ancestors went through it. Because Tran's own ancestry is Vietnamese, he is somehow tapping into his own ancestors—not just a symbolic level but on probably multiple levels.
In perhaps one of his more controversial ideas that emerged from his visits to native Americans, Africa, and India, Jung expanded on his notion of a collective unconscious to a racial or ethnic unconscious, which he thought connected a racial group of people, Tran points out. This rings true for Tran, who feels, experiences, and sees this connection to his ancestors and culture quite profoundly. There is of great value for each of us to develop a relationship with our ancestors and ancestral lineage, because we can gain support there. By opening ourselves to working with our cultural and ancestral lineage, we can be profoundly changed as well.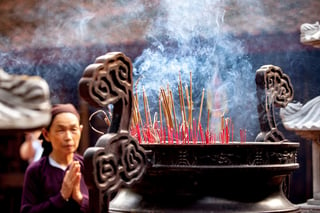 Tran feels the most soul when he's in Vietnam, he affirms. There is definitely something about the roots and the ancestors that feels very soulful, and he notes that later in Hillman's life, he talked a lot about the ancestors. In the book, Lament of the Dead, which Hillman wrote with Sonu Shamdasani, he posits this idea of "healing backwards," wherein we are the "investment" of the ancestors, and when we heal, it also heals them—healing backwards.
To others interested in pursuing a degree in counseling, particularly in a depth psychology-oriented program, Tran suggests they might best begin by volunteering—at hotlines, or with local community organizations—and then by paying attention to how soul manifests through that work and to how it comes through their own personhood. This kind of process enables us to know from the inside out, from our bones, if this this is a calling for us or not, he asserts.
We do have wisdom in our bones, and depth psychology offers some wonderful techniques and methods such as dreamwork and active imagination to help us understand ourselves better and to know what path we need to be on. When you touch people through your own work it creates a ripple effect that extends outward. Tran refers to it as "tugging at one end of the web" which then "ripples out throughout the entire web." We're all connected, after all, he points out.
As for now, Tran considers himself "lucky" that he was already working in community organizations for years before entering the counseling program. That kind of experience created practical grounding that enabled him to apply knowledge that can initially seem ethereal to real life situations. The "marriage" of the ethereal with embodied action is necessary, he insists.
As a recipient of the prestigious MFT Consortium Stipend at Pacifica, Tran is committed to a full year working in community mental health after graduating in May of 2017. The MFT Consortium, a body that regulates counseling and funding at both state and county levels, awards individuals who have a background in the mental health setting, and who preferably speak a second language. So, while Tran may eventually consider pursuing a Ph.D. or perhaps entering Jungian analytic training, in the near future he'll be focusing on being a clinician and finding new and ongoing ways of bringing depth psychology into community mental health.
Tran's cohort at Pacifica regard themselves as "undercover agents of the soul," infiltrating what may otherwise seem at times to be a soulless mental health system, he reveals. Community mental health typically operates on an "evidence-based" approach, but when it comes to soul work, it's a bit harder to quantify. However, from past experience, he is convinced it is possible to bring depth psychology into the work. Clients naturally perceive how rich a depth approach can be. The framework depth psychology provides is a much bigger framework than other approaches, he maintains. Clients perceive how their souls are being moved by the work, and that's why they come back week after week, providing strong evidence for how valuable the depth approach can be.
Part of the beauty of the soul is that it unfolds. By taking cues from that unfolding, Tran is reassured that he is on exactly the path he is meant to be on. He believes he is following an agenda initiated by the what Jung called the "objective psyche" or Self, and he is doing his best to trust it. The stars are continuing to align. Trusting the unfolding and relying on something bigger that draws us forward, just as Tran is doing, is one way each of us can pursue our own individual calling as well.
Listen to the full audio interview with Mihn Tran here (approx. 27 mins):
Learn more about the Masters in Counseling Psychology program at Pacifica: http://www.pacifica.edu/degree-programs/ma-counseling-psychology
[1] See James Hillman's Re-Visioning Psychology (1977). New York: Harper Perennial, p. xvi
---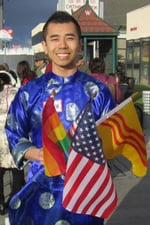 Minh Tran M.A., is a first-and-a-half generation Vietnamese-American who has been working in public health and community mental health settings since 2009. A significant portion of the population Minh serves are limited-English speaking Vietnamese immigrants in Orange County, C.A.'s Little Saigon district. In addition to the Vietnamese community, Minh has also worked with the LGBT community, and as a gay man himself, this intersection of minority identities form the basis of Minh's unique outlook on depth psychology and psychodynamic therapy practice.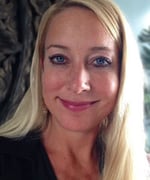 Bonnie Bright, Ph.D., is a graduate of Pacifica's Depth Psychology program, and the founder of Depth Psychology Alliance, a free online community for everyone interested in depth psychologies. She also founded DepthList.com, a free-to-search database of Jungian and depth psychology-oriented practitioners, and she is the creator and executive editor of Depth Insights, a semi-annual scholarly journal. Bonnie regularly produces audio and video interviews on depth psychological topics. She has completed 2-year certifications in Archetypal Pattern Analysis via the Assisi Institute and in Technologies of the Sacred with West African elder Malidoma Somé, and she has trained extensively in Holotropic Breathwork™ and the Enneagram.