Dr. Joseph Cambray's journey to becoming a depth psychologist finds its roots in a childhood affliction that prevented him from playing sports, prompting him to devour world mythology instead. After three years, the illness spontaneously and inexplicably remitted and never returned, launching him into his first depth psychological kind of experience, Cambray acknowledges.
With a profound interest in chemistry, as well as psychology, his post-doc studies ultimately led him to a two-year stay in Japan where he became involved in zen, a psychoactive process that unleashed a series of profound dreams. The only psychologist that seemed to provide the much-sought after insight for dreams was C. G. Jung, whom Cambray proceeded to read with tremendous interest, and whose works empowered him to process his own Nekyia, or dark night of the soul. Upon returning to the U.S., he pursued training as a Jungian analyst, which led him to where he is today.
---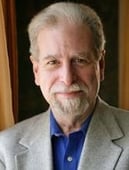 Joe Cambray, Ph.D., President and CEO at Pacifica Graduate Institute as well as a Jungian analyst. He is Past-President of the International Association for Analytical Psychology, and former US Editor of the Journal of Analytical Psychology. For years he was on the faculty of the Center for Psychoanalytic Studies at Harvard Medical School where he co-taught a year-long course on becoming a supervisor. His numerous publications include the book based on his Fay Lectures: Synchronicity: Nature and Psyche in an Interconnected Universe; a volume edited with Linda Carter, Analytical Psychology: Contemporary Perspectives in Jungian Psychology; and a two volume compendium on research in analytical psychology co-edited with Christian Roesler and Leslie Sawin currently in publication. In addition, he has published numerous papers in a range of international journals.