A guest post by Bonnie Bright, Ph.D.
"Out of suffering have emerged the strongest souls; the most massive characters are seared with scars." ― Kahlil Gibran
We are all intimately familiar with suffering. And, while we might wish it away when it is painfully present, it is a normal part of human life, Dr. Lionel Corbett, M.D., Jungian analyst and professor at Pacifica Graduate Institute reminded me when I recently sat down for a depth discussion with him on the topic.

Etymologically, the word "suffering" comes from two Latin roots: sub—meaning "under"—and ferre, meaning "to carry or bear," as in "to bear a burden." But suffering is not necessarily pathological, Lionel insists. The root of the word "suffer" is also the root of the English word "fertile," so it is also related to the idea of bearing fruit. Psychologically, then, suffering can produce something; it's not random or meaningless, nor merely something to get rid of. In reality, it can act as either a fertilizer or a poison. It can be harmful or it can be helpful, but we need a framework by which we can understand it.
Dr. Corbett, whose recent book, The Soul in Anguish: Psychotherapeutic Approaches to Suffering serves as a foundation for his upcoming public workshop (February 12-14, 2016) at Pacifica Graduate Institute, asserts that suffering can be developmentally useful, enabling wisdom and understanding we might not otherwise have had. Suffering can change our worldview, our values, and even reveal aspects of a person's character that were previously not known. It may also make us more empathic and compassionate, or more appreciative of everyday life.
We might take depression, which is one kind of suffering or "burden," as an example, Lionel noted. It is common to look at it through a clinical lens as a disorder, but if we engage a spiritual lens, depression may be regarded as a "dark night of the soul" which will eventually enhance our spiritual development. Depending on which lens one uses to regard it, we hold an attitude that will either tend to re-enforce and solidify our usual habits and patterns of thinking and doing, or else open us to change and transformation. Suffering (of any kind) may reveal great capacity for courage and resilience in an individual—or it can result in resentment and bitterness. When we consider it using a depth psychological lens, it seems clear it is not a random process, but rather a critically important aspect in the development of the personality and of what C. G. Jung called "individuation."
Dr. Corbett offers multiple frameworks for considering suffering; among them, the idea that suffering is a period of liminality—a term anthropologists use to describe a rite of passage. Rites of passage in tribal cultures used to occur in three phases. The middle phase was the liminal on, or the phase of being "betwixt and between," a period of tremendous uncertainty. Considering that while we are suffering, we are simply between phases, may provide an archetypal context that can help situate us and provide meaning, giving us strength to go on.
Suffering brings up fundamental and often painful questions about individual destiny and about the meaning of life, at times resulting in identity crises or "spiritual emergencies" that arouse questions like, "Why is this happening to me?" or "What have I done to deserve this?" Jung suggested that searching for meaning in suffering ultimately makes bearable what would otherwise be unbearable, and pointed out the need to locate ourselves in a larger relationship to "what is." "The decisive question for man is," wrote Jung (1961), "Is he related to something infinite or not? That is the telling question of his life. Only if we know that the thing which truly matters is the infinite can we avoid fixing our interests upon futilities, and upon all kinds of goals which are not of real importance. … If we understand and feel that here in this life we already have a link with the infinite, desires and attitudes change." (pp. 356-7)
In mid-life, Lionel points out, many of us find ourselves living out the stereotypical scenario where we struggle to climb the ladder, only to find as we get to the top that the ladder has been leaning against the wrong wall. In times of intense suffering, our established lifelong spiritual traditions may fail to help. Questioning one's own religious or spiritual beliefs can be one of the functions of suffering, further amplifying the viewpoint that the way one has been living may suddenly seem rather pointless or hollow. This can cause tremendous regret or bitterness, but if one can have a direct experience of the transpersonal unconscious, what Jung refers to as "the numinous," it can open the door to a new personal form of spirituality.
Where does suffering come from? Believing it is something that is "happening to" us is an egoic perspective, Lionel reminded me. Because the process of suffering comes out of the unconscious, we have no control over it. Jung would say that it comes from what he termed the "Self," sending signals from the unconscious that something needs attention. While suffering can result from a complex that has taken hold of us, we can consciously and purposefully engage in the process by inquiring into aspects of or own psyche that we have to grapple with. Lionel offered a compelling metaphor, that is to look at this situation as a boat where the sailor cannot change the wind, but he can adjust the sails. The wind is like the wind of the spirit, he notes: things happen that you can't control. The way you adjust the sails is your reaction to it.
Is suffering optional? Can we avoid suffering altogether, or at least diminish it? Are some people more sensitive to suffering? Is there such a thing as secondhand suffering, where certain individuals suffer more themselves because of what they're witnessing? These are all questions I posed in our conversation, and some of Lionel's answers surprised me, but this final question truly brought me back to the implications of working with suffering in a depth psychological way. "How do therapists and helping professionals sustain their work with those who are suffering?", I wondered aloud to Dr. Corbett, who is a seasoned analyst and clinician.
There is a shamanic way of working with clients, he was quick to suggest, wherein the therapist takes on the suffering of the client, transmutes it, and then "gives it back to them in a more digestible way."
This, to me, is the blessing of depth psychology. Knowing it is paramount in our individuation process and having support from depth-oriented thinkers and therapists who can help us hold the suffering so it can transmute and transform us.
"Suffering has been stronger than all other teaching," famously wrote Charles Dickens in Great Expectations, "and has taught me to understand what [the] heart used to be. I have been bent and broken, but—I hope—into a better shape."
Listen to the full audio interview with Dr. Lionel Corbett here (27:12 mins)
Learn more about Dr. Lionel Corbett's upcoming public workshop, "Depth Psychological Approaches to Suffering," February 12-14, 2015 at Pacifica Graduate Institute.
---
Sources
Merriam-Webster online dictionary: http://www.merriam-webster.com/dictionary/suffer
Corbett, Lionel. (2015). The Soul in Anguish: Psychotherapeutic Approaches to Suffering. Asheville, NC: Chiron.
Dickens, Charles. (2003). Great Expectations. New York, NY: Barnes & Noble Classics.
Jung, C.G. (1961). Memories, Dreams, Reflections. New York, NY. Pantheon, pp. 356-7.
---

Lionel Corbett, M.D., trained in medicine and psychiatry in England, and as a Jungian Analyst at the C.G. Jung Institute of Chicago. His primary interests are the religious function of the psyche, especially the way in which personal religious experience is relevant to individual psychology; the development of psychotherapy as a spiritual practice; and the interface of Jungian psychology and contemporary psychoanalytic thought.
Dr. Corbett is a professor of depth psychology at Pacifica Graduate Institute. He is the author of numerous professional papers and four books: Psyche and the Sacred, The Religious Function of the Psyche; The Sacred Cauldron: Psychotherapy as a Spiritual Practice; and most recently The Soul in Anguish: Psychotherapeutic Approaches to Suffering.
He is the co-editor of Jung and Aging; Depth Psychology, Meditations in the Field; and Psychology at the Threshold.
---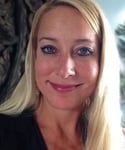 Bonnie Bright, Ph.D., graduated from Pacifica's Depth Psychology program after defending her dissertation in December 2014. She is the founder of Depth Psychology Alliance, a free online community for everyone interested in depth psychologies, and of DepthList.com, a free-to-search database of Jungian and depth psychology-oriented practitioners. She is also the creator and executive editor of Depth Insights, a semi-annual scholarly journal, and regularly produces audio and video interviews on depth psychological topics. Bonnie has completed 2-year certifications in Archetypal Pattern Analysis via the Assisi Institute; in Technologies of the Sacred with West African elder Malidoma Somé, and has been extensively involved in Holotropic Breathwork™ and the Enneagram.