A blog post by Melissa Ruisz Nazario based on an interview with Heesun Kim, LMSW.
Many times, when prospective students visit Pacifica, they describe their experience as feeling "called" to the school, perhaps because of the campus, the community of people they meet, and oftentimes, Pacifica's mission "to tend to the soul in and of the world."
Similarly, when Heesun Kim, LMSW, a first year student in Pacifica's Ph.D. Program in Depth Psychology with Specialization in Integrative Therapy and Healing Practices, first arrived at the Lambert Road campus in Santa Barbara, she felt it was a homecoming.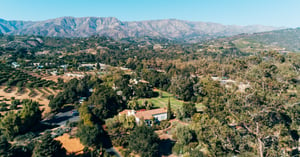 "I felt so grounded," she said. "The minute I went there, I knew that this would be my future home. I'm so grateful that they've provided me the opportunity to study and work, and it's an amazing institute, actually."
Because all of Pacifica's graduate programs are low-residency, students are able to continue their work and obligations wherever they live while also working toward earning their advanced degree. They come to Santa Barbara for long weekends to complete the residential portion of the program with other students in their cohort, then complete the rest of the work online.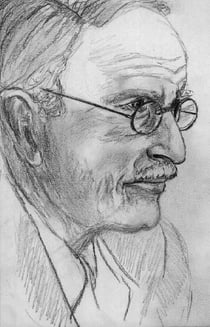 Heesun, who is a psychotherapist in New York with a background in both social work and art, just happened to take a semester workshop at the Jung Institute of New York, and some of the lecturers there were Pacifica alumni. Although she had trained at the Freudian Institute in New York City and was deeply involved in psychoanalysis, she knew that Jungian psychology, with its connections to creativity and art, was an area she wanted to explore.
"I just took a chance, and took a summer at the Institute, and I was so surprised that actually what I had been working on with my patients in a clinical setting and also my own artwork was deeply rooted in Jungian tradition," Heesun says.
Heesun says she was also drawn to Pacifica's Ph.D. Program in Depth Psychology with Integrative Therapy and Healing Practices Specialization because it offered her the flexibility to explore different areas of study and therapeutic healing practices and traditions. Heesun, who is originally from Korea and a Taoist as well as a ballet dancer, certified yoga instructor, and meditation teacher, liked that the multidisciplinary approach to the program was flexible enough to contain all of the threads of her interests: Taoism, yoga, somatics and the study of trauma in the body, and more.
"I'm very in tune to the body," Heesun says. "Because of my background, I'm also a certified yoga and meditation teacher, and I've been working with lots of trauma patients who have experienced sexual abuse. I knew that the body, it tells a lot, you know, and sometimes nonverbal communication is huge—actually the core—of the healing process."
Heesun recently developed The Grieving Tree Project as part of her coursework in the Integrative Therapy and Healing Practices program.
A Program for Modern-Day Healers
Pacifica's Ph.D. Program in Depth Psychology with Integrative Therapy and Healing Practices Specialization cultivates an integrative approach to professional development in the art and science of therapeutic practice. Students engage in a journey of personalized education that fosters advanced therapeutic skills and practices, and which supports them in making important and original scholarly contributions to their fields.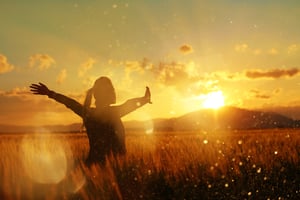 The program was developed for both established and emerging practitioners in diverse fields such as psychotherapy, spiritual and pastoral counselors, health and medical professionals, expressive arts therapists, and other qualified consultants and counselors who are called to deepen their therapeutic work through an integrative study of healing based on the visionary aspects of depth psychology.
In three-day residential learning retreats surrounded by the natural landscape of Pacifica's Lambert campus, students and faculty work together to integrate essential healing traditions and contemporary research—drawing from indigenous and ancient practices, multicultural and contemporary perspectives, and emerging science on human experience and consciousness.
Interested in becoming part of a learning community focused on exploring the critical connections between psychology, spirituality, and healing? Learn more about this innovative program in this video:
For more information, download The Integrative Therapy and Healing Practices Information Guide here, and consider attending our next Pacifica Info Day on campus.
---
---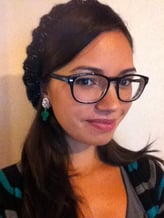 Melissa Ruisz Nazario is a graphic designer and marketing consultant for Pacifica Graduate Institute. She has also served as the production manager for Immanence Journal. In 2006, Melissa earned an M.A. in English and American Literature at The University of Texas at El Paso. Her thesis, "Parting the Shadowy Veil: Trauma, Testimony, and Shadow in Toni Morrison's Beloved" received UTEP's 2006 Honors Convocation Award for Outstanding English Thesis. Melissa has served as a content editor and graphic designer for the U.S. Marine Corps Public Affairs Department in Okinawa, Japan, as well as a technical writer and quality assurance specialist for Advanced Computer Learning Company in North Carolina. As an educator, she has taught college-level literature, composition, and drama; she also taught English as a second language to adults and children in Japan.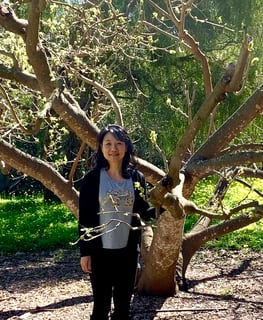 Heesun Kim, LMSW, is a psychotherapist at the Research Foundation of City University of New York/The Floating Hospital in New York City with a background in both social work and art. She is also currently a student in Pacifica's Ph.D. Program in Depth Psychology with Specialization in Integrative Therapy and Healing Practices. She holds a Master of Social Work, Clinical Practice from the Silberman School of Social Work at Hunter College, as well as a Bachelor of Fine Art in Drawing and Painting from The School of the Art Institute of Chicago. In 2015, she created a grief space, a temporary public art installation in New York City's Meatpacking District as part of the School of Visual Art Summer Artist Residency, "City as Site." Heesun Kim has completed training through the C.G. Jung Foundation for Analytical Psychology Summer Intensive Program in New York, as well as the two-year Trauma Study Program at the Manhattan Institute of Psychoanalysis. In 2018, she completed Somatic Experiencing Trauma Therapy Training Level 1, as well as Bonny Method Guided Imagery and Music Therapy Training Level 1 and Level 2. In 2015, she earned an Integrative Sound & Music Institute Certificate at the Open Center in New York. She is also a certified yoga instructor and is fluent in English and Korean.