A blog post by Melissa Ruisz Nazario based on an interview with Heesun Kim, LMSW.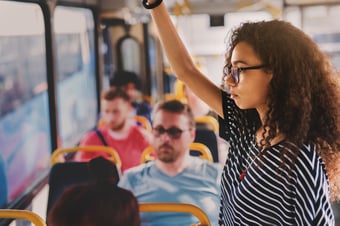 About five or six years ago, Heesun Kim, LMSW, a student in Pacifica's Ph.D. Program in Integrative Therapy and Healing Practices, was on the subway in New York City, and she noticed a woman sitting in front of her with tears streaming down her face. She was trying so hard to hold in those tears. It was a face that felt very familiar to Heesun, and she thought about the many times she had been in a similar situation.
"So I remember I was, a couple times, I ended up in the public bathroom, so I had to cry there," she says. "And then I thought, you know, my grief, my sadness or all this sorrow needs to be respected, not in the corner of a public bathroom."
Grieving Spaces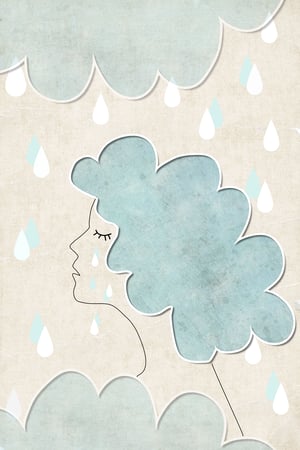 That led to the idea of creating a public space for grieving and sharing experiences of personal grief and loss. "We do not have public spaces to grieve," Heesun observes. "In our society, we are not allowed to cry. It's seen as something we should be ashamed of, something we need to do privately, hidden in a bathroom. But bathrooms do not make for an appropriate place to grieve, either."
This spring, Heesun will be recreating another version of a "grief space" at Pacifica, borne out of the grief space she created in New York City's Meatpacking District in 2015. The grief space was a public art installation she developed as part of The School of Visual Art Summer Artist Residency in 2015 and presented as a public intervention inspired by the location and history of the Meatpacking District, which has its own complicated, gritty history.
The idea to provide a grieving space for people to mourn in public came not only from the realization that it was missing in our culture, but also that we do it privately, secretly. Heesun wanted to change that.
"It's the idea of providing some public space that people can come and grieve without any shame, and they will actually acknowledge their sadness, their grief, their suffering," Heesun says. "And it was that space that can be shared with others who also mourn and grieve. That would be such a meaningful space, and that's what we as society need to provide more."
The grieving space in New York was a temporary public mourning space for the general public to interact and share their experience of personal grief and loss. Heesun created three booths with a tree in the middle. Having studied healing music at the Open Center in New York City, she included healing music on iPods for each booth. Then, when people were finished using the booth, she provided Sumi-E paper so that they could write wishing notes to hang on the tree in the middle.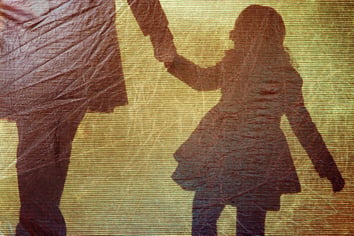 Heesun found the experience of creating this public art installation highly transforming, particularly because of her last visitors, a mom with her two daughters, each occupying one of the booths.
"They stayed in those three booths, and at the end of the experience, I saw that one of her girls wrote on her wishing note, 'I wish my mom would stay healthy and live forever,'" Heesun recalls. "And then, the mom came to me and said, 'You know, I appreciate the opportunity to provide the space. I was diagnosed with breast cancer last week, and I'm going to have surgery next week.' So, that was, for her, such a soothing and healing space, not only for her, but her two daughters. I knew that even if one visitor experienced that, that it was worth it."
Storytelling as Healing
For those suffering from traumatic experiences, Heesun notes that telling those stories, whether publicly or privately, can help enable healing. "When you are in the therapy room, it's a very special and also a private confidential space," she says. "So, as a listener for patients, I think the most meaningful healing moment is their stories told and acknowledged in the presence of another human being . . . Our stories need to be heard. Some stories, within some boundary, might be more meaningful to share with others."
Heesun believes that grief, and especially the inability to express grief, pain, or sadness in our society is at the core of much of the anger and violence we see in society. "When I see people who have anger issues, what I see is what they need is actually not how to learn to behave to not be angry," she observes.
"Actually, what they need is how to grieve. Because you know, sometimes they were so in pain, but they were not able to express their sadness and their pain." The only way they are allowed to express pain is through their anger, or even violence, Heesun says.
The Grieving Tree Project at Pacifica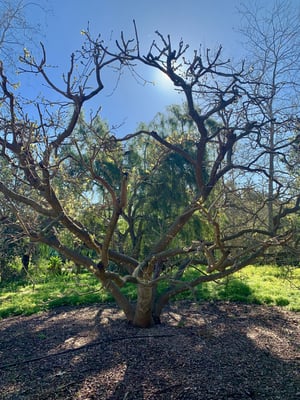 When Heesun learned that some of her fellow students in her cohort at Pacifica had just recently experienced the death and loss of loved ones, she wanted to create a temporary grieving space on campus for her classmates. Interestingly, she experienced some synchronicities, or meaningful coincidences, that not only helped her develop the project at Pacifica, but also made her feel that instead of it being her idea or project, that she was an instrument in the whole creative process, called to bring it to fruition.
"I told Juliet [Rohde-Brown, Chair of the Ph.D. Program in Depth Psychology with Specialization in Integrative Therapy and Healing Practices], I want to do something right here, this grieving project," she recalls. "And I happened to walk to the garden and I saw a tree, and I touched the tree, and it was instantly I felt that it was a healing tree. So, I took a picture and I showed her the tree, that this is the tree. And I asked her, 'Do you have any information? Because this tree seems so special.'"
After asking around, they discovered that the tree was a mulberry tree, which "has a lot of history and symbolic meaning related to nurturing and healing throughout Asia and Europe," Heesun remarks.
Then, before visiting Korea for her mother's 90th birthday, Heesun called one of her artist friends in Korea, to ask if she knew of any place she could get some mulberry paper for the project. As it turned out, her friend knew of a paper master who made mulberry paper using a 500-year old traditional practice, all by hand. Heesun was able to not only get in contact with this paper master, but was invited to see the paper making process while visiting Korea, and then bring back the handmade paper to use in the project.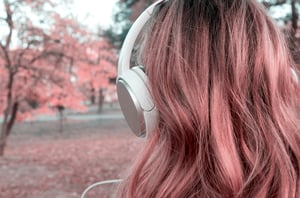 The Grieving Tree project is a temporal, site-specific intervention work for students in Heesun's cohort, held in the garden of the Lambert campus in Pacifica Graduate Institute, Carpinteria, California. Under a mulberry tree, they are encouraged to spend time to grief, mourn, and reflect on their loss during the time of exhibition. A personal music device will be provided with choices for grieving music, including playlists of classical consoling music and indigenous healing music with voice or instruments. A piece of stripped mulberry paper will be provided so that participants can write a note for their own reflection, memories, wishes, or notes to their loved ones or themselves, which will be hung on the tree branches.
The grieving tree space and installation on campus starting June 28th, 2019, for approximately three days, and Heesun says that students in her cohort will be able to access it for as long a session as they need, whether ten minutes or three hours. Music and paper will be provided for the duration of the installation, and then, at the end of the three days, Heesun envisions a closing ceremony in which they can participate.
"At the end of these three days, we will have a collective closure. So that ritual is very important and meaningful," she says. "So all our individual process now comes together as a collective, and then it's transformed in another meaning."
Although the grieving space and closing ceremony is temporary, Heesun also had the idea of making a physical object as a reminder of the installation and experience. On the last day, participants will be invited to a farewell ritual and the collected wish notes will be transformed into a papier mâché sculpture. "After the closing ritual, my original plan was to burn or make it ashes," she says. "But because of campus safety . . . I thought, if we cannot make fire, then why not make water? So, pour the water instead and then make some papier mâché, and then we can make some sculpture, whether we all have time to make sculpture together, or I might do it myself . . . but that sculpture will be on the campus. So, you know, even though this is a temporary three days, they'll have their own altar so whenever they come, they will be there."
---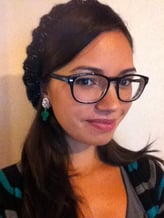 Melissa Ruisz Nazario is a graphic designer and social media consultant for Pacifica Graduate Institute. She has also served as the production manager for Immanence Journal. In 2006, Melissa earned an M.A. in English and American Literature at The University of Texas at El Paso. Her thesis, "Parting the Shadowy Veil: Trauma, Testimony, and Shadow in Toni Morrison's Beloved" received UTEP's 2006 Honors Convocation Award for Outstanding English Thesis. Melissa has served as a content editor and graphic designer for the U.S. Marine Corps Public Affairs Department in Okinawa, Japan, as well as a technical writer and quality assurance specialist for Advanced Computer Learning Company in North Carolina. As an educator, she has taught college-level literature, composition, and drama; she also taught English as a second language to adults and children in Japan.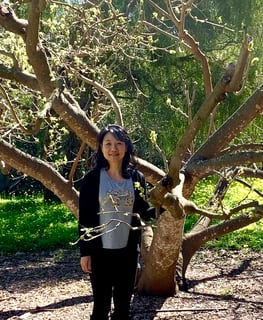 Heesun Kim, LMSW, is a psychotherapist at the Research Foundation of City University of New York/The Floating Hospital in New York City with a background in both social work and art. She is also currently a student in Pacifica's Ph.D. Program in Depth Psychology with Specialization in Integrative Therapy and Healing Practices. She holds a Master of Social Work, Clinical Practice from the Silberman School of Social Work at Hunter College, as well as a Bachelor of Fine Arts in Drawing and Painting from The School of the Art Institute of Chicago. In 2015, she created a grief space, a temporary public art installation in New York City's Meatpacking District as part of the School of Visual Art Summer Artist Residency, "City as Site." Heesun Kim has completed training through the C.G. Jung Foundation for Analytical Psychology Summer Intensive Program in New York, as well as the two-year Trauma Study Program at the Manhattan Institute of Psychoanalysis. In 2018, she completed Somatic Experiencing Trauma Therapy Training Level 1, as well as Bonny Method Guided Imagery and Music Therapy Training Level 1 and Level 2. In 2015, she earned an Integrative Sound & Music Institute Certificate at the Open Center in New York. She is also a certified yoga instructor and is fluent in English and Korean.