A blog post by Melissa Ruisz Nazario, based on an interview with Daniel Ballin, LCSW, conducted by Bonnie Bright, Ph.D.
Listen to the full audio interview with Daniel Ballin here. (approx. 31 minutes)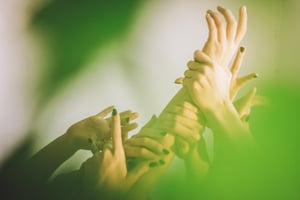 "Somatic studies" is an umbrella term that includes somatic psychology (working with the experience of the body to support mental health), somatic movement therapy (working with the experience of the body to promote improved movement functioning), and many forms of complementary and alternative medicine. A somatic perspective also flourishes within the fields of education, philosophy, sociology, anthropology, performance studies, and dance. [1]
Daniel Ballin, LCSW, is the Director of Clinical Services at Covenant House in Hollywood and currently a Ph.D. student in the Somatic Studies Program at Pacifica. He's been using the modalities and experiences from Pacifica's Somatic Studies Program to help the population he serves at Covenant House: transitional youth from ages 18 to 25 who are homeless.
Part of Daniel's passion for serving this population stems from the unique challenges they face as young adults. "I think what I really appreciate about this age group, this transitional age youth, is that they move into adulthood," he says. "Legally they're adults, but they're not quite ready for adulthood. I certainly wasn't, and most people that I know were not ready for adulthood at the age of 18 and 19, so there is much needed support from family and friends. In a sense, I think it's a very pivotal time, that their decisions and what goes on at that age can really determine their trajectory for many years."
While homelessness can be seen as an economic issue, of not being employed and therefore not being able to afford rent or have access to resources, Daniel points out that especially with young adults, there are many other internal issues that affect why they became homeless and whether they can move forward and thrive.
"There's very much a common thread amongst the youth that we've worked with, that they've all had traumatic experiences," Daniel says. "And as part of my learning and our learning as we've worked with this trauma, the somatic piece came in, which was that trauma is not just something that is remembered or in our heads, but very much in our bodies."
In his studies, Daniel came to appreciate Bessel van der Kolk's work in the field of trauma [2], especially the idea that "trauma is a body phenomena, and that if we're going to help individuals, it really is going to come through work with the body, and not just in more typical types of therapy or psychology, which is more cognitive."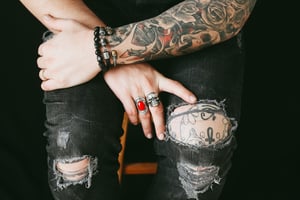 For Daniel, studying somatics not only helped him understand the need to work with the entire body as a way to heal from and move beyond trauma, but it also helped him realize that one modality doesn't necessarily work for everyone.
"I think one of the things that the Somatics Program really is helping me understand is the variety of different ways that one could intervene with the body and that there's no one way or one theory or one curriculum that does it all," he says.
"And a lot of times, I've found that it's important to be attentive to what works for the individual. So, with some clients, mindfulness and meditation or yoga are things that we really want to encourage. For others, it might be martial arts or working out at a gym or playing basketball as a way to kind of use the body energy for self-care and feel better about themselves physically. And I believe if we're feeling better about ourselves physically, we're going to feel better about ourselves emotionally."
Daniel lauds Pacifica's Somatic Studies Program for introducing his cohort to several different therapeutic somatic practices.
"What I really enjoy about the Somatics Program is that they really give you a range of somatic activities and theories," he says. "It's not just about teaching one particular technique or philosophy. And in the classes that we have, we have had many, many opportunities to engage in activities, that our experiencing of them helps us learn and understand them better."
Daniel recalls that because the Somatics Program allows his cohort at Pacifica to experience and engage with these different modalities themselves, instead of just reading or hearing about them, they've had some really powerful experiences doing things like relaxation and mindfulness activities, various rituals, as well as authentic movement, in which they would move and have witnesses to the movement and discussions about what the movements meant.
"The Somatics Program is really good about giving us the experience firsthand that we could then take with us and have a real sense of, okay, can I use this in my work?" Daniel remarks.
"How do I use this in my work? And since I've experienced things firsthand, that makes it easier to transition. And these experiences are of all types. We've had a class of the environment and depth psychology and going out into the mountains and having experiences in nature and very mindful and introspective experiences, and all of these things can be translated to the work with our youth. So, it's been a real positive learning experience for that reason."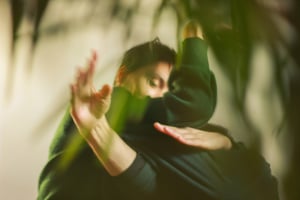 Daniel has already incorporated some of these modalities at Covenant House, teaching residents how to practice mindfulness. "Mindfulness is very helpful in helping the mind calm down and for individuals to stay focused," he says. "It's kind of bringing in an awareness of what's going on in one's body and staying with that and trying to help the person understand, What's the narrative? What's the story that their body, or particular part of their body, is speaking? And then from there, depending on what comes up, that brings material for discussion for their exploration."
That mind-body connection and awareness, Daniel notes, goes in both directions. "So it's understanding what's going on in the body in order to understand what might be going on more emotionally or mentally," he says.
"But then, that's used in combination with more of a top-down approach, which is also an understanding of what's going on in your mind to understand what's going on in your body. So, to make a long story short, the real interesting part of the work is the fluidity, and how with each person, it may look a little bit different, and it's not one set of rules that we use. It's really taking cues from the client and being able to work in a variety of different ways to reach discussion and experiences that are going to help them heal."
Daniel also believes that Pacifica's depth psychological approach to therapy meshes well with the approach he has for the homeless youth population he serves.
"I think really what I appreciate about depth psychology and Pacifica is it is very person-centered and not diagnostically centered," he says.
"A lot of the times the things at work with mental health and the community are very much, okay there's got to be a diagnosis, for every diagnosis there needs to be a treatment plan, and treatment plans and curriculum tend to be very prescriptive: 'Okay, with this person, with this diagnosis, these are the things that you're going to do.' I don't believe that's going to work with people, and depth psychology would say that there are a variety of symptoms that are going to be very instructive towards working with them, but we work with them in an engaging fashion: the conscious parts, the unconscious parts of them, and mindful parts of them, and body parts of them. And what I appreciate about depth psychology is that we look at the whole person, as each person's going to take the therapy in a slightly different way. What may seem important to me for them to work on may not be what they feel is important, or not at that moment, or they're not ready for it. So, I really appreciate the focus on the individual and all of the different aspects of that individual. And together, we kind of create the therapy and the journey of the therapy, so I really enjoy that part of the work."
For Daniel, another attraction to a depth psychological approach is the concept of a soul.
"I found the chance to do some reading from authors who were depth psychologists, and I really like the emphasis on soul," he says.
"That is not something that I had heard or read very much about in other types of books on psychology, but it's a whole other topic that's never brought up. But this idea that we're working with individuals with a soul, I found really engaging. And that work with homeless youth who don't want to just be, looking at them as homeless individuals, and if we could just get them a job and have them save money, everything is fine. They're really individuals who have suffered, their souls have suffered, and addressing that and speaking to soul, I found very incisive."
Covenant House is a program for transitional youth who are homeless, typically from ages 18 to 25. They provide about 90 residential beds that start in an emergency shelter and then transition into longer term housing, either within Covenant House or other residential programs. They have a mental health clinic on site and also provide services such as case management, employment, and education. As a clinical director, Daniel mostly is a facilitator, making sure that the youths' health and mental health needs are met. He ensures they've got the chance to focus on any ongoing health problems or issues they have.
Daniel is also part of a group in Hollywood called the Hollywood Youth Homeless Partnership. The different agencies agreed at the beginning that the most powerful way to approach working with trauma was not to divide agencies. Instead, they would learn together and be on committees together to better understand how to serve homeless youth in a trauma-informed manner.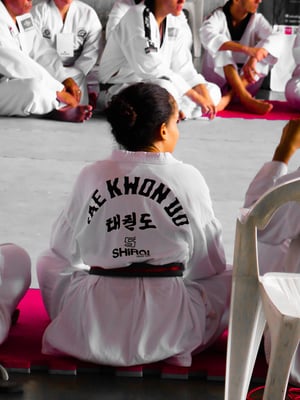 "And what's so powerful is, one, we have the collaboration of many professionals with many years of experience all putting their heads together to figure out how to implement this," Daniel says. "And also, as a youth, maybe they access our agency one day, and another agency at another time, that they're getting a consistent message, and a consistent relational message is really helpful, because now we're not just an agency, we're a whole community of providers that are dealing with youth with a similar lens, a trauma-informed lens, and we can help each other grow in that regard, and really benefit the youth we're working on."
Daniel is grateful for the strong communal relationships he has developed not only with the Hollywood Youth Homeless Partnership, but also with his cohort at Pacifica.
"And I think I just also want to throw in there that the sense of community that I am blessed to have in Hollywood, I feel very much here at Pacifica," Daniel says. "And the way the cohort works, all of these activities and learnings and discussions go on in class, in lectures and discussions and the activities we do in class, and then it carries on into mealtimes and after mealtimes, and informal get togethers after class. I have learned a tremendous amount from my cohort, and that has definitely been a very strong part of my learning experience here at Pacifica."
[1] https://www.pacifica.edu/degree-program/somatic-studies/
[2] http://www.franweiss.com/pdfs/sensorimotor_vanderkolk_1994.pdf
---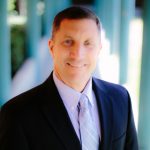 Daniel Ballin, LCSW, is the Director of Clinical Services at Covenant House, California, Hollywood. As Director, Daniel supervises a team of clinicians and provides individual and group therapy to the homeless youth population. Daniel works with the entire Covenant House program and other community agencies to deliver comprehensive and trauma informed services to the Transitional Age Youth (TAY) population. Prior to his work at Covenant House, Daniel was a manager at the San Fernando Valley Community Mental Health Services, Inc., where he oversaw programs that worked directly with youth in the juvenile justice system. Daniel was also a manager at the Weingart Center Association (WCA) in Downtown Los Angeles where he oversaw a residential treatment program for over 130 homeless parolees.
Daniel received his Masters of Social Work and Masters of Public Administration from the University of Southern California. He recently served on the National Advisory Board of the Runaway and Homeless Youth Technical Training and Assistance Center (RHYTTAC). As a part time faculty member Daniel has taught at the California State University, Northridge School of Social Work. Currently Daniel is enrolled at Pacifica Graduate Institute pursuing his Ph.D. in the field of Depth Psychology with an Emphasis on Somatic Studies.
Websites:
Covenant House: www.covenanthousecalifornia.org
Hollywood Homeless Youth Partnership (HHYP): www.hhyp.org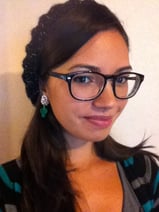 Melissa Ruisz Nazario is a graphic designer and social media consultant for Pacifica Graduate Institute. She is also the production manager and webmaster for Immanence Journal. In 2006, Melissa earned an M.A. in English and American Literature at The University of Texas at El Paso. Her thesis, "Parting the Shadowy Veil: Trauma, Testimony, and Shadow in Toni Morrison's Beloved" received UTEP's 2006 Honors Convocation Award for Outstanding English Thesis. Melissa has served as a content editor and graphic designer for the U.S. Marine Corps Public Affairs Department in Okinawa, Japan, as well as a technical writer and quality assurance specialist for Advanced Computer Learning Company in North Carolina. As an educator, she has taught college-level literature, composition, and drama; she also taught English as a second language to adults and children in Japan.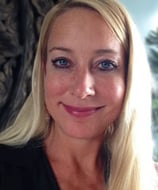 Bonnie Bright, Ph.D., earned her doctorate in Depth Psychology at Pacifica Graduate Institute. She is the founder of Depth Psychology Alliance, a free online community for everyone interested in depth psychologies, and of DepthList.com, a free-to-search database of Jungian and depth psychology-oriented practitioners. She is also the creator and executive editor of Depth Insights, a semi-annual scholarly journal, and regularly produces audio and video interviews on depth psychological topics. Bright is especially interested in ecopsychology, dream work, and divination, and has completed 2-year certifications in Archetypal Pattern Analysis via the Assisi Institute and in Indigenous African Spiritual Technologies with West African elder Malidoma Somé. She has also trained extensively in Holotropic Breathwork™ and the Enneagram.