Tonight in Dreamland: Archetypal Perspectives a New Play co-written by Award-Winning TV Writer Cheri SteinKellner & Visionary Jean Houston
A guest post by Bonnie Bright, Ph.D.
The hit television series, Cheers, was a staple for many of us in the 1980s and early 90s. Sitting down in the front of the TV to catch a good laugh was sometimes the highlight of a busy week. Little did I know that decades later, I'd be having a conversation—about depth psychology—with on one of the award-winning writers of the series who is pursuing a degree in the Engaged Humanities and the Creative Life Program at Pacifica Graduate Institute. Cheri Steinkellner has an impressive number of awards, including Emmys, Golden Globes, and Tony among them as a writer/producer on a number of shows, including the Broadway hit, "Sister Act, the Musical."
Now, Steinkellner has turned her attention to a new project, a play she has written with visionary teacher, Jean Houston, which emanates distinctly depth psychological themes. Entitled "Tonight in Dreamland," the play (which is being previewed on Saturday, March 4th for The Pacifica Experience), features three women characters in rather archetypal roles: an anthropologist, an astrophysicist, and an actress. As the story unfolds, each character discovers unlived parts of her life which are being lived out in the lives of the other characters, and must learn to accept and embrace more of the unconscious or un-manifested parts of herself. When I asked Cheri (playing on a popular aphorism in film): "What's a nice sitcom writer like you doing in depth psychology?"—her answer comes as no surprise.
"Finding my shadow!" she promptly replies—elaborating that she's been trying to figure out what all this stuff she's been doing for decades actually means. I've always been intrigued by the writing process, especially writing characters because it can also a process of self-inquiry, since characters can embody various aspects of ourselves that we may be unaware of.
Steinkellner recalls how her collaboration with Jean Houston actually began because she was having a series of odd dreams and couldn't figure out what they meant. In therapy at the time, her therapist suggested she try learning meditation to better explore her dreams, perhaps at Esalen, a retreat center in Big Sur, CA. At Esalen, the "meditation class was sold out," reports Steinkellner, and synchronistically, she ended up attending a class on the Hero's Journey led by Jean Houston.
When a writer like Cheri Steinkellner reports she "had her head blown off" by a particular event, it's hard not to take notice. Essentially, Steinkellner reports, through Jean Houston, she was introduced to a whole new world. At the time, Houston was about to take the position of Chancellor at Meridian University in northern California for a new program called "Leadership and Social Transformation." Having followed Jean to some other events and gotten to know her, Steinkellner was intrigued to see what it was like when "this woman who knows everything was doing something for the first time." She joined the first cohort in the program where Jean happened to share an idea for a story about one little girl who goes on to live three adult lives, and the rest, as they say, is history.
When Steinkellner approached Houston after the class to ask if Houston had ever considered making the story into a play, she didn't realize she was stepping into Jean's "road not taken." When Houston was just a girl, Steinkellner recounts, she had had theatrical opportunities which—while ultimately influencing Houston's teaching career—never manifested as focus or direction she engaged with.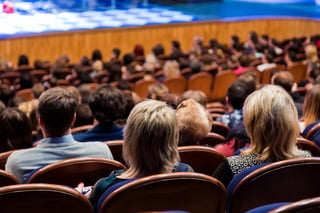 The play, according to Steinkellner, "plays deeply with the idea that what we think we know isn't all we know." It is meant to be a transformative shared experience of being with other people, both friends and strangers, in an audience, which simply can't be duplicated in any other medium, she insists.
A live audience engages in the present moment, embodying the emotions unfolding on the stage, I think. Jung was highly interested in embodiment, and witnessing something taking place through our senses, especially as a collective with others who are each having their own experience, can be powerful process for instigating change.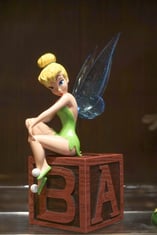 Steinkellner corroborates this. The first play she went to at age four or so was Peter Pan, and she distinctly remembers how the audience had to clap to save Tinkerbell. That kind of physical or somatic involvement causes us to become part of the reality in the moment—an effect that is still not lost on her as adult when she takes her own kids to see the same play. This is the kind of thing she and Jean are "trying to find the exact right recipe for" in their play together, so that the audience, who typically feels themselves to be separate at the beginning when the lights go down ultimately become part of the play physically to make it work. They get to have that "Tinkerbell moment" of interaction and interconnectedness, she explains.
When I ask Steinkellner to describe some of the depth psychological themes that are embedded in the play, whether intentionally or unconsciously, she makes a playful suggestion. As a first-year student in the Engaged Humanities program, she will respond intuitively if I feed her specific depth themes, popcorn-style—a process I rather gleefully recognize as being akin to Jung's word association test, which later became a cornerstone in psychology.
I start with one that seems obvious, but which always holds fascination for me: "dreams," and I get an earful about how the play focuses a lot on "the dreamtime" particularly because the anthropologist character has spent much of her life in Australia studying the dreamtime with Aboriginals, but has never really superseded the egoic realm to enter fully into the co-creative dimension for which the dreamtime is so well known.
This coincides with what the astrophysicist is researching on the superimposition of states, Steinkellner notes. One character is coming at it from a cultural lens; the other from a scientific lens. The actress, on the other hand, is the character Cheri relates to most and through whom she expects most of the audience will be able to find their way into the story. The actress essentially "lives in the dreamtime" every time she gets on stage and "loses herself in the process and creates this other reality, this willing suspension of disbelief."
Steinkellner goes on to share how the very process of writing can unfold like a dream for her when she puts her attention to it. I am reminded of a quote from Jung, who explains how symbols emerge in our consciousness and impact us.
Next, I offer Steinkellner the theme of creativity. One of the most rewarding things that can happen for a writer, she believes, is when characters or ideas "become your writing partners"—that is, you end up "riding shotgun" for characters to express what they want to say. A professional writer since the 80's, Steinkellner claims she just knew her process has shifted dramatically when she stopped "working it," and it started "working through her." Before her initiation into a depth psychological perspective, she didn't have the language to understand the process, she reveals. Now, as a student at Pacifica, she knows that "the next class with Susan Rowland or Jennifer Selig" will teach her something and she'll say, "Yes! That's what I was doing!"
Finally, I ask about archetypes—which ones emerged for Steinkellner in the play I wondered. Writers are told to "write what you know," but with this play, she admits, it's the first time she has written what she doesn't know. She has expanded her horizons and learned a lot in the process of writing. For example, she wrote a paper at Pacifica on the symbolism of the play, and she discovered the image of the "triune goddess," (the maiden, the mother, and the crone), which immediately resonated. In the play, two of the women have had children; one has not. They have all made their choices and gone "all the way in the direction of their choices"—the anthropologist, to be "part of a tribe"; the astrophysicist, to explore the universe; and finally, the actress, to explore the various aspects and personalities that dwell within her by embodying them.
By writing these characters (or letting them write her), Steinkellner, reports, she has also had the opportunity to explore those undiscovered parts of herself that have not been previously honored or explored. As she notes, these women have chosen to do one thing and do it very well—but have sacrificed other aspects of themselves that they "didn't have the time or bandwidth for." It's never too late to play with those parts of yourself that you have never had the chance to play with before, she insists, and we witness that in the play as it unfolds.
In closing, Steinkellner returns to her experience of working with the legendary Jean Houston. Part of her goal was to see Houston in what Steinkellner now knows as "beginner's mind." To "play in the sandbox" with Houston, who has taught perhaps hundreds of thousands of individuals to "find these hidden properties in themselves"; the fun of being with her when she "finds new corners of her own ability"—if nothing else ever happened with the project, Steinkellner reports, it would be enough for her.
However, Houston wants to see the play through, and Steinkellner is clearly on board for whatever Houston wants to do. To be fair, Steinkellner, who has written the aforementioned Broadway show, "Sister Act, the Musical", knows how the creative experience can change when a show becomes commercial. That experience may well be what sent her back to school, she laughs; she made the move so she could begin understand some of her reactions to that "disconnect" between the creative and the commercial. She's not leading the charge for the show to go to Broadway, she reveals, but she's "not standing in its way either." She's just so excited just by being able to work with Jean Houston—which is understandable for my part, having interviewed Houston a few days previously and being so profoundly impressed with her perspective on the need for—and our capacity for—individual and cultural transformation.
On that note, Steinkellner, who wrote most of the draft before the election, is profoundly cognizant of how the world has changed since then—and how it continues to change very rapidly. It is challenging to keep up with that in the writing of the play, she acknowledges, and she and Houston really want to honor some of the things that are being articulated in the national community since the election. They want to "shine a light on" some of the problems they can "activate us in a positive way and help us be better national and world citizens." That sounds lofty, she admits, but it is important to do what we can.
Jean says this as well: We each need to contribute to the greater collective and to be agents for social transformation in whatever unique way we can, and we have to start with ourselves by becoming more conscious of both our own shadows and our gifts.
I really appreciate how Jean Houston and Cheri Steinkellner are in this process together, and how much they seem to respect one another and enjoy each other's company. Maybe they'll do additional projects together, I venture.
Steinkellner is "down for it," she confirms with a laugh, but persists on a serious note. The interesting thing about doing a play like this is that the audience becomes the final ingredient, the "frosting on the cake" which holds it all together. Together, Steinkellner and Houston will learn a lot from sharing this preview with an audience at Pacifica, who—"if they can sit through this 95-minute comedy—hopefully 'laughing their butts off'" as Steinkellner puts it, and still walk away saying, "I hadn't really thought about that…What if that possibility exists in the world? Then how do I live my life?"…then something significant is at work.
This, I think, is a profound and important question for each of us.
Click here to listen to the full audio interview with Cheri Steinkellner (approx. 34 mins)
"Tonight in Dreamland," written by Cheri Steinkellner with Jean Houston, debuts March 4 at Pacifica:
Learn more about Pacifica's M.A. Engaged Humanities and the Creative Life program
---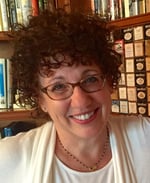 Cheri Steinkellner, has Four Emmys, two Golden Globes, a Writers Guild, People's Choice, Parents' Choice and BAFTA award for writing/producing TV's Cheers and Disney's Teacher's Pet with husband, Bill. Cheri received her first Tony nomination for writing Sister Act the Musical, and is an Ovation nominee and Indy award winner for book and lyrics of her new-fashioned musical Hello! My Baby. She's written books for the musicals Princesses, Jailbirds on Broadway, and Mosaic off-Broadway. Currently at work on the new quantum comedy, Tonight in Dreamland (with Dr. Jean Houston). Cheri also teaches writing at Stanford University and UCSB and directs award-winning youth theatre across the U.S. and in Santa Barbara, CA, where she and Bill live and raised their three favorite writers/artists/children: Kit, Teddy, and Emma.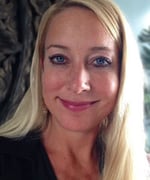 Bonnie Bright, Ph.D., is a graduate of Pacifica's Depth Psychology program, and the founder of Depth Psychology Alliance, a free online community for everyone interested in depth psychologies. She also founded DepthList.com, a free-to-search database of Jungian and depth psychology-oriented practitioners, and she is the creator and executive editor of Depth Insights, a semi-annual scholarly journal. Bonnie regularly produces audio and video interviews on depth psychological topics. She has completed 2-year certifications in Archetypal Pattern Analysis via the Assisi Institute and in Technologies of the Sacred with West African elder Malidoma Somé, and she has trained extensively in Holotropic Breathwork™ and the Enneagram.