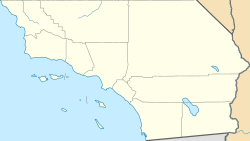 By now, you've likely read or heard the news of the mass shooting in Thousand Oaks, California. Dr. Stephen Aizenstat, Founding President and Chancellor of Pacifica Graduate Institute, shared this letter regarding the tragedy with many in our community, and we wanted to share its message of hope with all of you.
This day our hearts again open with love. A meaningless shooting at a college bar in nearby Thousand Oaks resulted in tragic loss. Twelve people were killed, most students in their early twenties. Death comes not only to them, but, to their families and friends as well, who will suffer their own emotional and psychological dying in the days and years to come. Our community grieves this day as senseless violence once again takes its toll.
At Pacifica, we are a community guided by our commitment of tending to the beauty and depth of soul. We join others who value the love that moves through our humility and our humanity. Today, and well into the tomorrows we offer our support and care to those whose lives are devastated at this time.
No longer can we say, "this random act of violence." As we all are aware, this horrific phenomena of "mass shootings" has become an almost everyday experience. What can we do? What must we do? How will we respond?
In addition to an increased vigilance, a change in the politics of exclusion and, a rejection of values of oppression we believe there is something more, something deeper. Below the surface, behind the all too ubiquitous "screen" exists our creativity, our passion for an abundant life. Now more than ever, we are asked to cultivate our imagination, which in turn opens our innate care for one another. In doing so, both individually and in community, we come together in a new way. We create a sense of collective belonging, fulfilling a yearning that lives deeply inside each of us.
In an extended community of the caring, those troubled and on the margins, find access to something other than despair and false identification. There can be no justification for violence, none. Yet, if each of us takes a moment to go inside, discover an imaginative response to the hurt and pain in the world and then share that with another person, perhaps, together, we can change the course we are on in this country. We can move from a "silent march" leading to continuing despair onto a Path the opens to what we value most dearly . . . a safe, inclusive, and loving community for all being.
Stephen Aizenstat, Ph.D.
Founding President and Chancellor
Pacifica Graduate Institute
---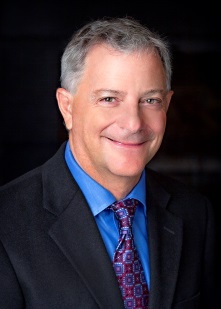 Stephen Aizenstat, Ph.D., is the Chancellor and Founding President of Pacifica Graduate Institute. He is a professor of depth psychology with a Ph.D. in clinical psychology, licensed marriage and family therapist, and a credentialed public schools teacher and counselor. Dr. Aizenstat has provided organizational consulting to companies and agencies and teaches extensively worldwide. Dr. Aizenstat has explored the potential of dreams through depth psychology and his own research for more than 35 years. His Dream Tending methodologies extend traditional dream work to the vision of an animated world where the living images in dream are experienced as embodied and originating in the psyche of Nature as well as that of persons. His work opens creativity and the generative process. His book,
Dream Tending
, describes multiple new applications of dreamwork in relation to health and healing, nightmares, the World's Dream, relationships, and the creative process. His other recent publications include:
Imagination & Medicine: The Future of Healing in an Age of Neuroscience
(co-editor with Robert Bosnak); "Dream Tending and Tending the World," in
Ecotherapy: Healing with Nature in Mind;
"Soul-Centered Education: An Interview with Stephen Aizenstat" (with Nancy Treadway Galindo) in
Reimagining Education; Essays on Reviving the Soul of Learning
;
The Soul Does Not Specialize: Revaluing the Humanities and the Polyvalent Imagination
, with Dennis Patrick Slattery and Jennifer Leigh Selig: "Depth Entrepreneurship: Creating an Organization out of Dream Space", in
The Transforming Leader: New Approaches to Leadership for the Twenty-First Century
; and "Fragility of the World's Dream", in Eranos Yearbook 2009-2010-2011 Love on a Fragile Thread.