Peace Corps Meets Pacifica: Stories from Niger, An Interview with Paul D. Coverdell Fellow and Returned Peace Corps Volunteer, Stephanie Steiner
A guest post by Bonnie Bright, Ph.D.
Sometimes I'm shocked to wake up and realize that it's 2017 there's still so much conflict and suffering in our world. We need more and better ways to provide aid, education, and support for developing countries and for those individuals who are struggling due to poverty, hunger, lack of education, poor access to clean water, disease, and violence, among many other challenges.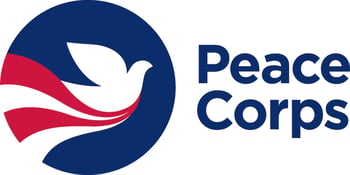 On March 1, 1961, President John F. Kennedy took a giant step in the right direction when he created the Peace Corps[1], whose mission today focuses on providing hands-on, grassroots-driven initiatives, including developing health campaigns, building schools, improving agricultural practices, boosting local entrepreneurship, and teaching digital literacy, just to name a few. And while there is still a long way to go to eliminate suffering and to better the lives of those in need of help around the world, hundreds of thousands of Peace Corps volunteers have stepped up in 140 different countries over more than five decades to be of service.
Some of those volunteers have found their way to Pacifica as recipients of the Paul D. Coverdell fellowship [2], providing financial assistance to returned Peace Corps Volunteers pursuing graduate work. To honor the anniversary month of the Peace Corps, Pacifica is spotlighting some of the Coverdell Fellows currently enrolled in graduate programs at Pacifica through the Discussions in Depth Psychology interview series.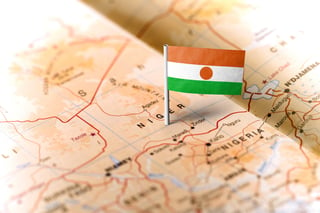 First up is Stephanie Steiner, who is in her first year of studies in the Community Psychology, Liberation Psychology, and Ecopsychology (CLE) specialization at Pacifica. I'm impressed that Stephanie has discovered the C.L.E. specialization, which appeals for peace, community, non-violence, and conflict resolution. It seems a natural fit with her experience in the Peace Corps. Stephanie, who served in Niger, West Africa, from 2002 to 2005, joined the Peace Corps after completing her undergraduate degree in environmental studies and international development. Having served her final semester abroad in Panama, her first time in a developing country was transformative, opening her eyes to some of the issues she had been studying, and also to U.S. involvement in other parts of the world. She really appreciated the chance to see how some of the theories she was learning about as an undergrad were actually playing out in real world situations.
Her experience in Panama made her realize how privileged she was as a woman who was able to go to college, and she decided she wanted to be of service. After looking at various volunteer programs overseas, she settled on the Peace Corps. While some programs required volunteers to pay for the experience themselves, as a new college grad, she valued the commitment the Peace Corps makes to look after their volunteers and make sure they have what they need for day to-day living along, with health care in the country in which they are placed.
She was in the middle of the application process for Peace Corps in 2001 when September 11th happened. However, she explains, in the midst of the shock and fear that many Americans felt—particularly fear of other countries that arose at the time—rather than deterring her from a commitment to serve, it even increased her desire.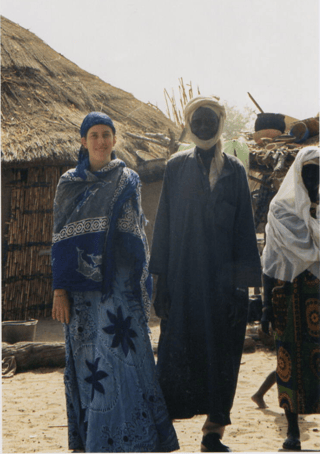 After being accepted (only about one-third of people who apply make it in), receiving her assignment to Niger, and undergoing preliminary training in Philadelphia, she and her fellow volunteers landed in Niamey, the capital city during the "cold season"—which still meant temperatures in the 90s during the day, she recalls. The city itself was nothing like cities in the U.S., with few of the modern structures many of us are used to, and with animals roaming the streets. At the training site outside the capital, new volunteers took language and culture classes, and stayed with host families for three months. She was a Natural Resource Management volunteer and was trained in one of the two main languages (Zarma), and also in environmental practices, including farming techniques. She found it ironic that she ended up teaching villages of subsistence farmers—whose ancestors had been doing it for hundreds if not thousands of years— better ways to farm.
There are three major goals of the Peace Corps, Steiner notes: One is sustainable development and connecting people to sustainable development, and the other two are related to cross-cultural understanding. Volunteers were told to integrate as best they could into the village, learn the language, see what was already going on and what people needed, and then figure out how to best be of service to connect people to different resources and opportunities. There was a lot of flexibility, she reports, which was both exciting and sometimes overwhelming at the same time, but the Peace Corps provided tremendous support. The mandate to get to know people in the villages and first find out what was going on with them before trying to assert any kind of action or project was, in fact, something that seems aligned with what Steiner is learning in the C.L.E. specialization at Pacifica now. As a 23-year-old graduate fresh from college, she thought she knew more than she probably did, she laughs. And, of course, many people who follow the instinct to join the Peace Corps tend to be action-oriented and want to just jump in, but the advice to stay put and get to know the people, language, and culture was a gift.
Steiner has many significant memories. At one point, early in her service, she recalls, a woman approached her to ask if she could help the village farmers get some peanuts to plant for the upcoming growing season. As the Peace Corps volunteers were discouraged from giving handouts in lieu of developing sustainable practices that could be duplicated in the future, Steiner initially shrugged off the request. Then she remembered Peace Corps had a gender and development fund for projects involving women and gender equality and education for girls, etc. Steiner met with people managing the fund in the city and together, in collaboration with women from the village, they came up with the idea of a peanut savings and loan bank. Any woman could take one or two bowls of peanuts from a starter source provided by an initial grant, but when that woman harvested at the end of the season, she paid back double what she initially borrowed. In this way, the bank could grow exponentially and provide an ongoing stable supply of peanuts for future growing seasons. In addition, each woman paid a small sum of money to join the group, which allowed them to receive training from NGO, Care International, on using micro-credit.
Listening to Steiner's story, I'm struck by the resilience, creativity and resourcefulness that can arise when people—any of us—are given a break, and also by the generosity of individuals like Stephanie and other Peace Corps volunteers who are doing this kind of work. I'm reminded of a quote from Jung, who stated that anyone who wants to know the human psyche should "put away his scholar's gown" and "wander with human heart through the world."[3]
Ultimately, Steiner has gone from the unique education she received in the field in the Peace Corps to seeking further education in the C.L.E. specialization at Pacifica. After earning a Master's degree at another institution about six years ago, she was teaching peace studies at the college level and working with NGOs. She loves teaching in higher education but realized she had hit a ceiling with only a Master's. She had looked at doctoral programs but hadn't found anything that "spoke to her heart," until one day on Facebook she discovered a link for Pacifica on one of the Peace Corps pages she frequented. "It was like love at first sight," she reveals, as if "someone had taken her heart and converted it into a Ph.D. curriculum."
She devoured the information on the Pacifica page, and was especially taken with some of the esteemed educators and activists featured there, including Paolo Freire[4] and Vandana Shiva. She already knew she wanted to be able to study ideas from Joanna Macy, Thich Nat Hahn, and Wendell Berry, among others. On top of that, she had the benefit of the Paul Coverdell Fellowship, which Pacifica just began offering for returned Peace Corps volunteers, making her graduate education at Pacifica more accessible. Finally, she points out, there are a handful of other Coverdell RPCVs (returned Peace Corps volunteers) in the C.L.E. specialization, so there was an immediate sense of family; even though the RPCVs didn't serve in the same countries, their shared background unites them.
Ultimately, Steiner describes the ways in which her experience as a Peace Corps volunteer, her work as a peace educator, and what she is learning in the C.L.E. specialization complement one another. Peace education and the C.L.E. specialization both draw from the same methodology, particularly the work of Freire and from liberatory pedagogy—knowledge and values needed to create a "peaceful, just, and sustainable world." Steiner really appreciates the fact that she has been able to focus all the papers she has written in the program so far on peace studies, tying them into her passion. Engaging the lens of decolonization[5] has been a particularly powerful addition to her work as a peace educator. In her previous education in peace studies, decolonization—the deconstruction of colonialism and healing of its effects—has not been fully embraced, she suggests, so she would like to see that more integrated. In the arena of community psychology, she has been able to recognize how ideas from assigned readings for the Pacifica C.L.E. specialization were being applied during her own time in the Peace Corps to create sustainable development. All in all, she confirms, it's been fascinating for her to look back at her experience in the Peace Corps with the new lenses she is discovering at Pacifica.
Everything in her life has been impacted by her experience in the Peace Corps, she concludes. There's not a day that goes by that she doesn't think about the village where she served, her "family" there, and the relationships she made, but the C.L.E. specialization has really allowed her to come full circle in many ways. The last time she was at Pacifica for coursework, she and some other Coverdell fellows had dinner with the local Peace Corps rep there, and their discussion centered on how perfect they feel the C.L.E. specialization is for returned Peace Corps volunteers, both for the program content and for the container it provides for reflection and integration.
Peace Corps experience never really stops, Steiner offers. Volunteers are encouraged to continue the cross-cultural sharing in which they participated for the throughout their lives, including having conversations like the one she is having with me, which can be shared with a broader audience. Peace Corps volunteers also often make themselves available as speakers for schools and community programs.
As Stephanie Steiner looks toward the future, it's a bit too early to say what she will end up doing with her Ph.D., she says, but she's really drawn to studying alternative models of education and what transformative educational institutions might look like. Above all, it's important to keep an open mind and an open sense of awareness of where one can be of service and where one's heart is longing to go.
Speaking from my own experience at Pacifica, I predict that one day, when Steiner looks back on her experience in the C.L.E. specialization there, it will be seem every bit as impactful on her life as her experience in the Peace Corps has been.
Listen to the full audio interview with Stephanie Steiner here (approx. 36 mins)
Find out more about the Community Psychology, Liberation Psychology, and Ecopsychology Specialization of the M.A./Ph.D. Depht Psychology Program here -->
Below is Stephanie's multi-media presentation of her Community and Ecological Fieldwork and Research for the Community Psychology, Liberation Psychology, and Ecopsychology Specialization.
---
[1] Learn more about the history of the Peace Corps on their official site at www.peacecorps.gov
[2] The Paul D. Coverdell Fellowship is a graduate fellowship program that offers financial assistance to returned Peace Corps Volunteers
[3] C.G. Jung, "New Paths in Psychology" In CW 7: Two Essays on Analytical Psychology. p. 409.
[4] Paolo Freire (1921-1997) was a Brazilian educator and philosopher perhaps best-known for best known for his influential work, "Pedagogy of the Oppressed." Learn more at https://en.wikipedia.org/wiki/Paulo_Freire
[5] See https://en.wikipedia.org/wiki/Decolonization
---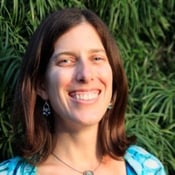 Stephanie Steiner, is a peace educator who specializes in developing and facilitating courses on peace, justice, nonviolence, sustainability, human rights, and conflict resolution. Her recent work has included teaching peace studies at the college level and developing and teaching peace-related educational programs for nonprofits such as the Metta Center for Nonviolence, where she serves as the Director of Education; Teachers Without Borders; and National Peace Academy. She received her master of arts in Peace Education from the United Nations-mandated University for Peace in Costa Rica, and is currently pursuing a PhD in the Community Psychology, Liberation Psychology, and Ecopsychology Specialization at Pacifica Graduate Institute. She served in the Peace Corps as a Natural Resource Management Volunteer in Niger from December 2002 to February 2005, and has extensive experience living and working abroad. She is also a yoga teacher and mindfulness practitioner, and is aspiring to become a member of the Order of Interbeing, the core community of Zen Master Thich Nhat Hanh. She currently lives in North Carolina with her husband Greg and her dog Rocky.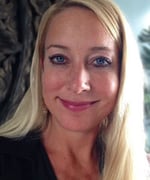 Bonnie Bright, Ph.D., is a graduate of Pacifica's Depth Psychology program, and the founder of Depth Psychology Alliance, a free online community for everyone interested in depth psychologies. She also founded DepthList.com, a free-to-search database of Jungian and depth psychology-oriented practitioners, and she is the creator and executive editor of Depth Insights, a semi-annual scholarly journal. Bonnie regularly produces audio and video interviews on depth psychological topics. She has completed 2-year certifications in Archetypal Pattern Analysis via the Assisi Institute and in Technologies of the Sacred with West African elder Malidoma Somé, and she has trained extensively in Holotropic Breathwork™ and the Enneagram.