Santa Barbara, California – The Peace Corps today announced the launch of a new Paul D. Coverdell Fellows Program in partnership with Pacifica Graduate Institute. The program will provide graduate school scholarships to returned Peace Corps volunteers who complete a degree-related internship in an underserved American community while they pursue their studies.
-->New Partnership: Paul D. Coverdell and Pacifica Graduate Institute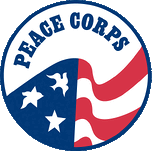 "The Peace Corps is excited to extend this opportunity to returned volunteers in partnership with Pacifica Graduate Institute to support continued public service and education," Peace Corps Director Carrie Hessler-Radelet said. "The Coverdell Fellows Program gives returned volunteers the chance to build on their classroom experience by sharing their unique knowledge and skills with local organizations in need."
Selected Coverdell Fellows will have the opportunity to earn masters and doctoral degrees through Pacifica's specialization in Community Psychology, Liberation Psychology, and Ecopsychology.
"We look forward to learning from returning Peace Corp members' international experience, as we help them transpose their knowledge to help meet the needs of underserved communities in the U.S.," said Mary Watkins, Ph.D, core faculty and Coordinator of Community and Ecological Fieldwork and Research.
Fellows selected for the program will receive $2,500 per quarter for up to 12 quarters.
Internships in underserved communities are an integral part of each fellow's degree. By sharing their Peace Corps experience and global perspective with the communities they serve here in the United States, returned volunteers are supporting the Peace Corps' Third Goal commitment to strengthen Americans' understanding of the world and its people. Professional placements at non-profits and government organizations also help students further develop their skills. Pacifica graduate students most often undertake fieldwork placements in their home communities.
The Paul D. Coverdell Fellows Program began in 1985 at Teachers College, Columbia University and now includes more than 90 university partners in 33 states and the District of Columbia. The program is specifically reserved for students who have already completed their Peace Corps service abroad. For more information, visit www.peacecorps.gov/fellows.
About the Peace Corps: As the preeminent international service organization of the United States, the Peace Corps sends Americans abroad to tackle the most pressing needs of people around the world. Peace Corps volunteers work at the grassroots level with local governments, schools, communities, small businesses and entrepreneurs to develop sustainable solutions that address challenges in education, health, economic development, agriculture, environment and youth development. When they return home, volunteers bring their knowledge and experiences – and a global outlook – back to the United States that enriches the lives of those around them. President John F. Kennedy established the Peace Corps in 1961 to foster a better understanding among Americans and people of other countries. Since then, more than 215,000 Americans of all ages have served in 139 countries worldwide. Visit www.peacecorps.gov to learn more.
About Pacifica Graduate Institute: Pacifica, with two campuses in Santa Barbara, California, is a WASC accredited graduate school offering masters and doctoral degree programs framed in the traditions in depth psychology. The Institute has established an educational environment that nourishes respect for cultural diversity and individual differences, and an academic community that fosters a spirit of free and open inquiry. Students have access to an impressive array of resources including the OPUS Archives and Research Center which is home to the Joseph Campbell Library and Archives.
The mission of Pacifica Graduate Institute is to foster creative learning and research in the fields of psychology, the humanities, and mythological studies, framed in the traditions of depth psychology. Consistent with and supporting this vision, Pacifica Graduate Institute is employee-owned, and practices shared stewardship. http://www.pacifica.edu
To learn more about this new partnership and scholarship opportunities click here.
To speak directly to an Admissions Advisor about this exciting new scholarship opportunity, please contact Alyson Alexander at aalexander@pacifica.edu or 805.969.3626 ext. 307.