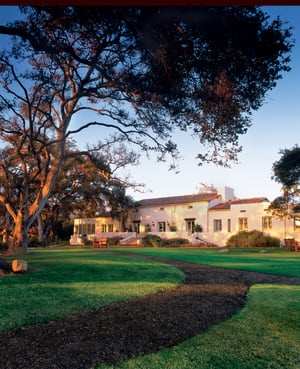 by Angela Borda
Some places you have to experience first-hand to understand just how special they are. The first thing you will notice about Pacifica is the beauty of our campuses: richly green, peaceful, a bounty of organic fruit trees, flowers, and the Santa Ynez Mountains rising above us. The campus at Lambert Road is a restored 1920's-era estate, and higher up toward the mountains is the beautiful retreat of the Ladera Lane campus. One of these campuses will be the setting for your Pacifica Experience Day.
When beginning your journey toward richer knowledge of depth psychology, you may need guidance to decide which program, professors, and place would be the best fit for you. As Pacifica president Joseph Cambray says, "Our Pacifica Experience Days give potential applicants an opportunity for a brief but rich immersion into student life on our campuses. As Pacifica's president, I happily welcome attendees, along with our provost. This is followed by a faculty presentation on a topic of broad interest, which replicates the graduate classroom experience." This gives you the opportunity to experience what it feels like to be in a classroom, having a dialogue with a scholar who has made depth psychology their life's work.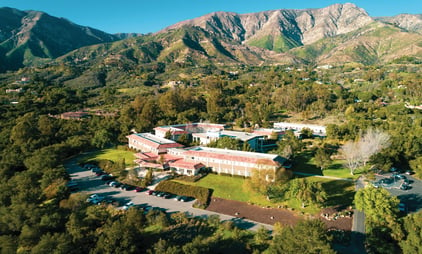 The value of a graduate degree rests not just on academic excellence but the richness of connections to professors, the bonds formed among cohort members, and the sense of a place where you belong. Explore the possibilities of all three as you enjoy a catered lunch and speak informally with our faculty. The afternoon is also an opportunity to speak further with faculty and admission coordinators about which program might be right for you. As Christine Martinez, one of our admission counselors says, Experience Days are opportunities "for prospective students to tour our gorgeous campus and feel a sense of belonging with our community. Students really appreciate this opportunity in that it allows them to connect personally with the chairs and faculty of the programs to gain knowledge and be able to get some of their very specific questions answered." Pacifica's financial aid advisers are present throughout the day and welcome you to "come learn about financial aid and what the FAFSA has to offer at the graduate level. We will also give you some insight on how the financial aid process works at Pacifica, which will help you navigate your way through the loan process."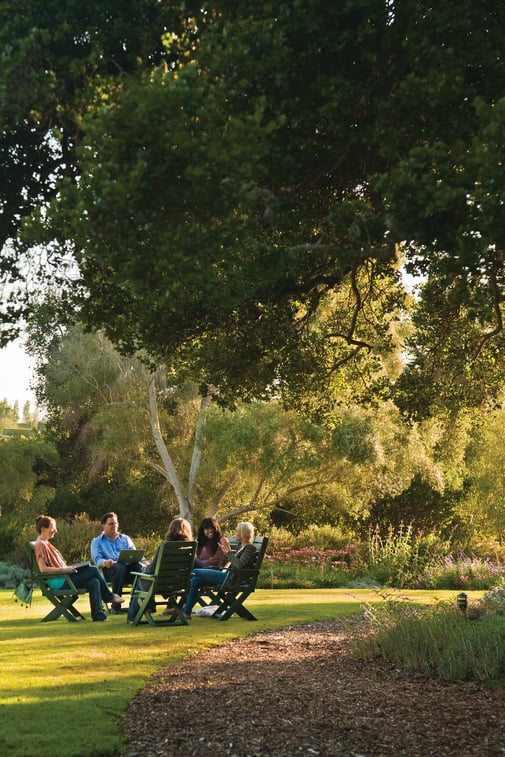 A Pacifica Experience Day usually ends with a campus tour and time to delve into our libraries. Walking into the special collections room at Lambert, you are surrounded by Joseph Campbell and Marija Gimbuta's personal books and the intangible sense of knowledgeable inquiry of two minds who shaped this field. On our Ladera Lane Campus, you can tour OPUS Archives and Research Center, where the collections of Joseph Campbell, Marija Gimbutas, James Hillman, and Marion Woodman are housed.
We hold these experiences several times a year to invite future students to explore, learn, and get the feel of Pacifica. We hope you'll join us soon.