Matthew Bennett, PsyD, Chair, Counseling Psychology Department and Jemma Elliot, MA, LMFT, LPCC, Co-Chair, Counseling Psychology Department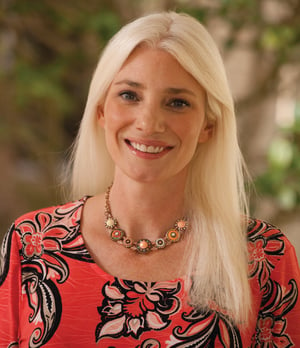 As Chair and Co-Chair of the Counseling Psychology Department at Pacifica, we are often asked, "What makes the MA Counseling Psychology Program at Pacifica unique?" We are hopeful that this letter provides a space to reflect upon that important question.
There are a number of wonderful MA Programs in Counseling Psychology to choose from, and we are proud to count these other programs among our colleagues, collaborating with them in various consortia and in other areas of our professional lives. While all of these programs offer the tools needed for learning clinicians, there are some meaningful ways in which Pacifica's MA Counseling Psychology Program is unique:
Focus on Depth Psychology: Above all, Pacifica's MA Counseling Psychology Program offers a truly unique focus on the interweaving of depth psychology throughout all facets of the curriculum. While students gain education and training in all of the complex content areas required for licensure, they are also simultaneously gaining the opportunity to view this all through a depth psychological lens – a truly unparalleled experience in the world of higher education in Psychology.
Licensure Pass Rates: Pacifica's MA Counseling Psychology Program consistently retains excellent licensure pass rates among our graduates. In the State of California, our graduates continually achieve pass rates well above the state average. Our students go on to achieve successful licensure as LMFT's and LPCC's in the State of California and beyond.
Award-Winning Curriculum: Pacifica's MA Counseling Psychology Program was awarded the Outstanding School or Agency Award in 2018 by the California Association of Marriage and Family Therapists (CAMFT). With the largest number of LMFT members by state in the nation, CAMFT represents a prestigious advocating body for licensed therapists, and our program is proud to receive its recognition.
Clinically Diverse Faculty: Pacifica's MA Counseling Psychology Program is incredibly proud of our faculty, who work tirelessly across a broad spectrum of clinical expertise and populations. From Hakomi therapists, to school social workers, to psychologists working with severe illness, to Jungian Analysts, to community-based therapists focused on concerns of social justice, our faculty bring their lived clinical experience into the classroom, impacting student learning outcomes.
As we have shared in previous communications, we are proud of the amazing work our students and faculty are doing and cannot wait for you to become part of this larger community, sharing in the vision we are imagining together. We look forward to seeing you with us soon.