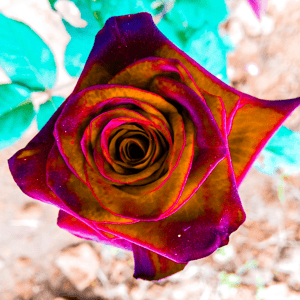 Deep Creativity: A Video Interview with Deborah Anne Quibell, Ph.D.
By Angela Borda
"Along the creative's path, the smallest of things demand our gasp, our loving attention, our fixed gaze, and our compassionate noticing. To gasp is to take in or breathe in the world around us. In depth psychological language this is known as the primary, aesthetic response of the heart."
— Deborah, Deep Creativity
In the process of writing the book, we realized we were fleshing out new ways of looking at creativity, new lenses informed by our mutual backgrounds in depth psychology. We compiled these lenses into "The Fifteen Principles of Deep Creativity."
We chose the word principles to suggest our fundamental thoughts, the underpinnings of the union of depth psychology and creativity.
These are themes rather than definitions; these are convictions rather than truths; these are perspectives rather than facts. They are the way we see the creative world and our place within it, and we offer that vision to you. Take a look at what Deborah has to say about Deep Creativity in her videos below.
Who is the workshop designed for? Anyone? Artists? Therapists? People who have never explored either?
How will the workshop transition into the intensive and for those who complete the whole process, what is the outcome that is intended/hoped for?
Please speak a little about collaboration with others, in the process of deep creativity. This is how you have described the genesis of the book with Dennis and Jennifer, which forms the basis of the workshop. During the workshop, will there be opportunities for collaboration among the participants?
What do you most enjoy about working with Dennis and Jennifer? What kind of a tone and experience can participants expect?
James Hillman is a beloved figure at Pacifica, and his work still resonates and inspires our scholarship at Pacifica. In the workshop, you teach a section on Hillman's thoughts regarding personification, making imaginings personal, as a means to access the heart. Is the heart the key to finding the muse?
Can you tell us more about your PhD work at Pacifica in our Jungian and Archetypal Studies Program?
You are a poet, as well as a Jungian scholar. Of the seven ways taught in the book to spark creativity, what has been most relevant to you during this time and how do you anticipate people's creative lives changing once we move out of quarantine? How will this relate to the workshop and intensive?
The Deep Creativity: Invoking and Inspiring Your Creative Soul event is taking place March 2021. For more information and to register, visit our website https://retreat.pacifica.edu/deep-creativity/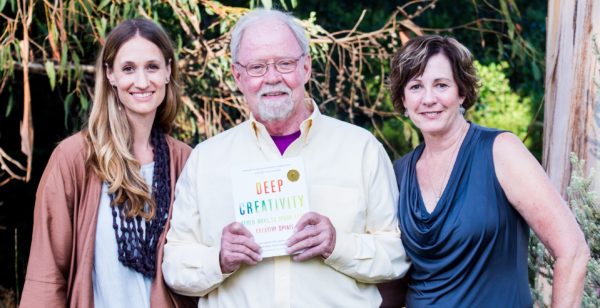 ---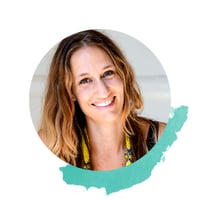 Deborah Anne Quibell has taught healing and meditation for over 14 years, on four of the seven continents. She studied under the personal guidance of Master Choa Kok Sui, the founder of modern Pranic Healing and Arhatic Yoga, and she holds a PhD in Depth Psychology with emphasis in Jungian and Archetypal Studies.

She released her debut collection of poetry Soul Bird : Poems for Flyingin Spring 2019. She has published in academic journals and engaged with some of the top online international publications. She is a passionate creative, and believes in breathing grounded knowledge from scholarly pursuits into the fields of mysticism and spirituality, while staying accessible to a wide audience through humor, heart, poetics and grace. She is a senior instructor for the Institute for Inner Studies and teaches pranic healing, yoga, and meditation throughout Europe and the United States. You can also find many of her practices online, in collaboration with Rituals. She is regularly invited to speak at international conferences and festivals and has made both television and radio appearances.

She now lives in Rome, Italy with her husband and son, and is constantly searching for magic and meaning amidst the beautiful mess of modern day life. She is often found with a cappuccino in one hand and a green juice in the other.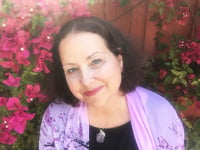 Angela Borda is a writer for Pacifica Graduate Institute, as well as the editor of the Santa Barbara Literary Journal. Her work has been published in Food & Home, Peregrine, Hurricanes & Swan Songs, Delirium Corridor, Still Arts Quarterly, Danse Macabre, and is forthcoming in The Tertiary Lodger and Running Wild Anthology of Stories, Vol. 5.