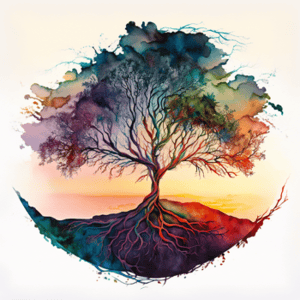 Camille Jarmie Harris, Ph.D. has recently joined the faculty at Pacifica in the Clinical Psychology program. I'm excited to hear more about her work and teaching in hermeneutic analysis.
Angela: We share an undergraduate alma mater in UCSC (Go Banana Slugs!), where you majored in psychology with an emphasis in social psychology, then to Portland for a Master's in Community Mental Health Counseling with an emphasis in Children and Adolescents. And this led to your Ph.D. here at Pacifica, in Clinical Psychology with an emphasis in depth psychology. I think it's informative for potential enrollees to see the widely different paths by which people arrive at Pacifica. Is there a theme or inspiration that carried you through your academic journey and what most appealed to you about the Clinical program here?
Camille: Yes, I've always been interested in understanding more about psychology. In fact, I started taking psychology classes in high school, and was drawn to Freud's work from the very beginning. At the same time, I've also been a bit of a resister of all things mainstream. In my undergraduate years, UCSC was largely focused on research psychology through a mainstream psychological model, which was not the right fit for me at the time. Then I went to work in Higher Ed and found my way to counseling and therapy and helping, and that was a fit in the sense that I was able to work with clients. However, it did not fulfill my need for social action. Ultimately, I wanted to marry my love of helping others achieve their goals with taking on important social causes. As soon as I stepped foot on Pacifica's campus, I knew I was home. I interviewed and was accepted the same day and never looked back. It's been a home for me as a student, an alum, and now professor. Depth Psychology, in all its forms, has always been a part of my values and how I live my life, both in the therapy room and outside of it in the sense that it has informed my becoming a healer, scholar, and advocate in my community.
Angela: Your dissertation was on a hermeneutic analysis of the cultural significance of interpersonal neurobiology. And the focus in your clinical practice is to support families in the perinatal and postpartum periods through childhood and adolescence. For those who don't know, what is hermeneutics, and how does it inform your work with children and families?
Camille: Hermeneutics is a way of understanding meaning that looks to the larger context within which an experience or artifact happens and in how that experience informs our understanding of what it means to be human. In my clinical practice, I work with individuals and their families to see how the broader society impacts them, the broader pressures for parents to be perfect in their parenting and children to act, feel, and think the way our society deems appropriate. From my perspective, individual therapy is a way of creating a safe space for my clients and their families to understand their internal experience, the ways in which we are in relationship to one another, and their symptoms in the context of a larger society. Therapy is then a space where clients can learn to advocate for themselves in the world by understanding the role of the larger context they live in, their community, and the factors involved in the creation of their symptoms.
Angela: You'll forgive me for not having heard before of a clinical practice focusing on perinatal and postpartum periods, but I am always eager to learn about ways that people use depth psychology in their careers. Are you focusing on the psychological development of the children, the parents, or the family as a unit? How does depth psychology approach birth and the early stages of development within the family?
Camille: I focus on the development of children and the family unit. This is because working with children is part of a sensitive period of development, a period I think of as preventative or early intervention. If we are able to help people understand patterns and symptoms early on, then we can also help them feel empowered to change those patterns.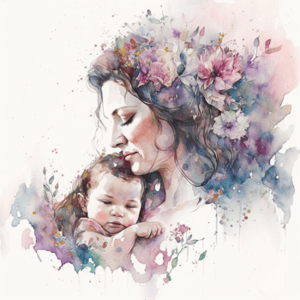 One of the things I was trained in during my clinical training as a student at Pacifica is the value of supporting families in the postpartum period, working on early attachment, object relatedness, psychological health between birthing parent and infant, and how all of that work is informed by depth psychology. That experience was life-changing for me because I was able to see how the experience of an infant is linked intimately with the well-being of the parent and family and their empowerment. That experience was paralleled by the fact that I started to train in Violet Oaklander's model of Gestalt psychotherapy, using largely projective methods and play with children and adolescents. More broadly, depth psychology holds the value of clients understanding themselves more fully within the frame of a safe space in the therapeutic relationship. This understanding includes increasing awareness of thoughts, emotions, and experiences that have been unaccepted or unacceptable and have become part of unconscious process. Working through these types of awareness makes feelings of empowerment and a stronger sense of self possible, as well as an increased ability to advocate for oneself in the world. So if I'm working with a baby, a five year old, and a fifteen year old, there are similarities across all that work that have to do with working with another person.
In terms of the specific work I do with young babies and their families, I see babies not as isolated individuals, but as part of a relationship. To D. W. Winnicott's point, there is only an infant in relation to a caregiver, a family, where the relationship itself becomes the opportunity for ever increasing psychological and physical autonomy and individuation on the part of the baby. Therefore, depth psychology can hold the value for incorporating family into the work of supporting babies. I don't see infants on their own, I see them in the context of their family. There's a balance point to it; we are relational beings, we're not able to thrive in isolation, we're co-regulatory, our bodies are built to be with others, and that informs best practices. Ultimately, this is also the reason that therapy works so well. Our clients are having a body-to-body experience that is a corrective emotional experience within the safe space created within the relationship with the therapist.
At the same time that this work requires a recognition of the ways we are connected interpersonally, it also asks us to recognize the role of the larger culture on children and families. My clinical work with a birthing parent may look different than that of a family with a child who is developing a sense of autonomy, and is informed by the context of culture. So it's not only our awareness of depth theory that is important to this work, but how that impacts individuals, families, and communities. I feel fortunate to have been able to learn a way of understanding what it means to be human as an individual in relationship to oneself, one another, and culture. This reflects values from depth psychology and continental philosophy as well as the very best of what mainstream psychology has to offer. More to the point of the influence of culture, we develop, suffer, and heal within the context of our relationships to ourselves, one another, and the cultures of which we are a part. The larger culture sets the parameters of what is expected of a young person as they develop in terms of their behavior and experience, what their role will be within the larger community, and can even influence the symptoms a person experiences. In essence, culture informs what we understand of what it means to be human, so it also informs our clinical work and the ways in which we support clients.
My conversation with Dr. Harris continues in Part II of "Birthing the Psyche: Taking Clinical into Depth Psychology"
---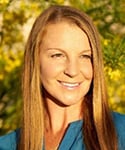 Camille Jarmie Harris, Ph.D. is a licensed psychologist in private practice, as well as Core Faculty and Associate Chair in the Clinical Psychology program at Pacifica Graduate Institute. She received her Ph.D. in Clinical Psychology from Pacifica in 2018 following a Master's Degree in Clinical Psychology from Lewis & Clark Graduate School of Education and Counseling specializing in counseling with children and adolescents in 2011. Her clinical areas of expertise focus on supporting birthing families during pregnancy, childbirth, and postpartum periods, as well as early attachment, work with children and adolescents, and animal-assisted therapy through a depth orientation. Dr. Jarmie Harris's areas of interest in research and scholarship also include the larger impact of society on individual wellbeing, best practices in psychotherapy with birthing families, children and adolescents, as well as eco-psychology, sustainability, and social justice.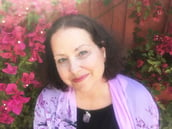 Angela Borda is a writer for Pacifica Graduate Institute, as well as the editor of the Santa Barbara Literary Journal. Her work has been published in Food & Home, Peregrine, Hurricanes & Swan Songs, Delirium Corridor, Still Arts Quarterly, Danse Macabre, and is forthcoming in The Tertiary Lodger and Running Wild Anthology of Stories, Vol. 5.