by Matthew Bennett, PsyD, and Jemma Elliot, MA,, Co-chairs Counseling Psychology Department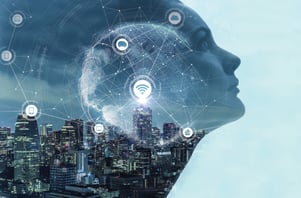 As chairs of the unified Counseling Psychology Department, which includes both the MA and PsyD degrees in Counseling Psychology, we appreciate the energy, focus, and good judgment it takes to apply for and enroll in graduate school. We would like to take this time to describe some of the more valuable, noteworthy, and special aspects of the PsyD program, in the hopes that this will help you make an informed decision about starting your future careers. These are some of the meaningful ways in which the PsyD in Counseling Psychology Program at Pacifica stands out:
We crosswalk applied clinical practice with the perspectives of depth psychology. While any effective doctoral degree preparing students for licensure as psychologists trains students in a broad range of skill-sets (such as psychological assessment, theories of psychotherapy and clinical intervention, risk assessment, cultural competence, and principles of psychopathology), Pacifica's PsyD in Counseling Psychology provides students with relational, imaginal, and creative capacities which enhance each of these. Depth Psychological models of human psychology encourage the kind of emotional honesty, attunement, curiosity, and cognitive flexibility which allow powerful and effective outcomes. At the same time, we will help you prepare to hit the ground running in your applied practicum and internship training experiences.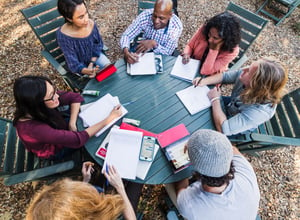 We invite the whole student to school. Pacifica's PsyD in Counseling Psychology offers more than just didactic learning. Our cohort model, experiential classes focusing on interpersonal process, and our explicit elaboration of the imaginal and unconscious into clinical work will invoke the presence of many levels of your own being. This kind of attuned, experiential learning provides a model for the kind of exquisite psychological presence which makes effective psychotherapy possible.
We offer a broad approach to the principles of depth psychology. The PsyD curriculum includes distinct sequences of coursework in both psychoanalytic and Jungian psychotherapy. We celebrate and relish the differences and areas of shared focus between these two points of view, including the shape and tenor of their contemporary forms.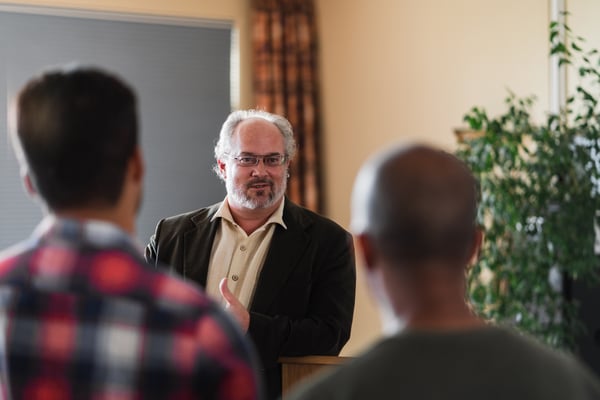 Matthew Bennett, PsyD
We are especially prepared for the graduates of our MA Counseling Psychology Program to continue their careers at the doctoral level. We have designed the PsyD curriculum such that graduates of Pacifica's MA Counseling Psychology degree program will be able to credit the first three academic quarters of coursework, giving them a significant head start toward their career goals.
We help students to support and inform their clinical work with the research traditions of depth psychology. In addition to a range of coursework in quantitative methods and designs of research, we include a focus on qualitative research models which integrate the transferential and intersubjective contributions of the researcher's psyche to the topic. This aspect of the curriculum is designed to guide the student through the process of completing a doctoral dissertation inclusive of depth psychological and psychodynamic principles and contexts.
We draw upon a faculty from an unusually broad range of applied settings. Pacifica's Department of Counseling Psychology is proud of our faculty, who work across a broad spectrum of clinical expertise and populations. From Hakomi therapists, to school social workers, to psychologists working with severe illness, to Jungian Analysts, to community-based therapists focused on concerns of social justice, our faculty bring their lived clinical experience into the classroom, impacting student learning outcomes.
We look forward to discovering who you are, and what is unique about you. We invite you to become part of this larger community, sharing in the vision we are imagining together. Please dive into more details of our program on our website here.
Matthew Bennett, PsyD, Chair, Counseling Psychology Department and Jemma Elliot, MA, LMFT, LPCC, Co-Chair, Counseling Psychology Department