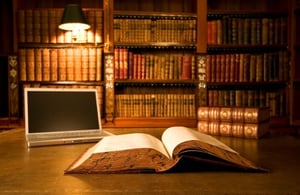 Many students and alumni have said that when they started their academic careers at Pacifica, they did so because it felt like they had found their calling, or that they had come home. Some say that is due to the tranquil and meditative environments our campuses provide for learning and growth. Another reason, however, is due to the student services we provide here. When you come to Pacifica, you not only join an inclusive learning community of students, but you also gain access to dedicated and caring Student Services departments throughout your entire academic career here.
Lifelong learning and empowerment. We believe in teaching skills (e.g. writing, research, and information technology) to our students throughout their time at Pacifica. Our goal is to empower our students so that they continually develop skills both here and as they continue towards their preferred career and life path.
Accessibility. We provide several services that are accessible 24/7 and available anywhere to remove the physical barriers to your education, on your own device. These include the Library's robust collections of ebooks, journals, dissertations, as well as its research assistance, and Pacifica's learning management system (Desire2Learn), and student email.
Digital and relational environments. While we realize that online communication/learning tools and video are likely already part of our students' personal lives, we also strive to ensure we relate to our students on a personal and connected level, whether that is in-person or in digital environments.
Practicality. The services we provide are congruent with Pacifica's mission, relevant, and aligned with meaningful outcomes to ensure our students get the most out of their educational investment.
Personalized assistance. We understand our students have individual preferences, backgrounds, and expression. We strive to provide specialized personal guidance, resources, and advice when our students need them.
While the process of financing an education can be challenging, the Financial Aid Office is committed to making this process as manageable as possible. The purpose of financial aid is to provide financial assistance, including scholarships, to students enrolled on at least a halftime basis (minimum of three units/quarter) in an eligible program at Pacifica. See the My Financial Aid system for secure online access to real-time information regarding your financial aid status. Schedule a Financial Aid Consultation if you have general questions.
We provide access for students to online writing resources, both created/provided by Pacifica and from other external organizations. Pacifica-created resources include recorded webinars and presentations by Pacifica faculty members on scholarly writing and APA Style, as well as online guides, tutorials, and handbooks on APA and MLA Style. Resources from external organizations, such as Purdue's Online Writing Lab (OWL), include links to materials on MLA and APA Style, scholarly writing, proofreading, the writing process, and plagiarism.
Pacifica currently provides access to writing tutors, free of charge, to currently enrolled students who need help with course papers (not dissertations or theses). This includes English as a Second Language (ESL) writing assistance. Tutors can help with grammar, structure, MLA and APA formatting, and more. Support is provided on a first-come, first-served basis.
In the meantime, here are some helpful resources before you are here:
APA and Paper Formatting - a recorded VoiceThread presentation by Jennifer Selig, Ph.D., core faculty, Humanities Program. This is composed of 46 individual slides, each focusing on various aspects of APA style and formatting, with voice commentary. Slides can be selected individually for viewing and listening.
Building Your Academic CV While In School - a chart with suggestions, in PDF
Tips for Mistake Free Grammar and Proofreading - 10 page PDF composed by Robyn Cass, Senior Dissertation Administrator. This is a handy reference guide designed to help you avoid the most common problems in academic writing.
MANUSCRIPT EDITORS & DISSERTATION/THESIS RESOURCES
We also help our students connect with independent editors for help with doctoral dissertations and master's theses with individuals who are not employed by Pacifica, and offer their services for a fee. Pacifica Graduate Institute, therefore, cannot mediate any disagreements between these independent parties and students.
The Institute established a bookstore to serve students studying the specialized curriculum of Pacifica. Bookstores are located on both the Ladera Lane and Lambert Road campuses. The bookstore offers an excellent selection of suggested readings, faculty publications, and other books relevant to thesis and dissertation research.
The Research Library supports graduate-level study in the areas of counseling psychology, clinical psychology, depth psychology, mythological studies, education, and the humanities. In addition to materials available, the Library offers a number of services designed to meet your research needs; these include library catalogs, research databases, circulation services, interlibrary loans, reference assistance, a library journals and ebooks directory, and special collections access.
The Graduate Research Libraries on the Lambert and Ladera campuses contain over 23,000 books, 100,000 ebooks, 2,900 theses and dissertations, and 1,000 audio and video materials. They also provide access to thousands of journals, both in print and electronic formats. Special reference collections include faculty publications, rare and hard-to-find books, and other unique multimedia materials. Computer terminals are available for students at both campus libraries to support word processing, web-based email, and Internet/database searching. Printers and photocopiers are also available, and wireless Internet access is available throughout both campuses for personal laptop use. These items are available through the library catalog, which is available from the library's website.
OPUS ARCHIVES AND RESEARCH CENTER
OPUS Archives and Research Center is an independent 501(c)3 non-profit organization located on both campuses. The Joseph Campbell and Marija Gimbutas library, consisting of approximately 4,600 books, is housed on the Lambert campus. These books do not circulate and cannot be checked out. The archival collections of Joseph Campbell, Marija Gimbutas, James Hillman, Jane Hollister and Joseph Wheelwright, Marion Woodman, Christine Downing, and Katie Sanford are on the Ladera campus OPUS facility. Various parts of these collections include manuscripts, drafts of published and unpublished books, correspondence, audio lectures, research notes, photos, slides, paintings, and personal items. These collections and the Campbell and Gimbutas library are open to the public by appointment only.
The Disability Services Office provides services, advocacy, auxiliary aids, and accommodations for students at Pacifica Graduate Institute who experience disabilities. The mission of Disability Services is to collaborate with and empower students who have disabilities in order to coordinate support services and programs that enable equal access to the educational experience at Pacifica. More information can be found on our website.
Our I.T. department is committed to advancing the use of technology to enhance the quality and effectiveness of the educational experience for our students, faculty, and staff. I.T. is uniquely structured to provide technical support and computing services for our learning management system Desire2Learn (D2L), the My.Pacifica Self Service student portal, and Student email.
The Office of the Registrar provides a variety of services related to the creation and maintenance of academic records, and is committed to addressing the needs of students, alumni, and the campus community in a timely, personable manner. View their forms.
The Student Accounts Office bills and collects tuition, residential and non-residential fees, additional lodging, and other Pacifica-related charges. It is the mission of the Student Accounts Office at Pacifica Graduate Institute to provide support and assistance for students in meeting these financial obligations while pursuing their education. Access your student account information and make online payments 24/7 through your my.pacifica.edu account. Or download student account forms.
Pacifica Graduate Institute aims to host students in an environment that promotes academic growth and personal comfort. View their forms.