For the November, 2015 Public Program Coming Home to the Body: The Legacy of Marion Woodman, a conference co-sponsored with the Marion Woodman Foundation, Pacifica welcomed a group of scholars and practitioners who honor the connection between the body and psyche. Attendees had the opportunity to participate in lectures, movement workshops, and connect with like-minded individuals who hold sacred the dynamic interplay between body, soul, and mind. One of the scholars and speakers from the weekend was Dr. Tina Stromsted, who is involved in many organizations working to bring this work out to the wider community. The following is the introduction speech from Dr. Rae Johnson, Chair of Pacifica's Somatic Studies Specialization, welcoming Dr. Tina Stromsted to the stage for her plenary session Stars Beneath the Sea: The Gifts of Marion Woodman.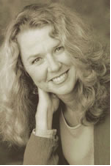 "Dr. Tina Stromsted is a Jungian psychoanalyst, board-certified dance therapist, and somatic psychotherapist with forty years of experience as a clinician, trainer, and educator. She was co-founder of the Authentic Movement Institute in Berkeley, California and has held multiple roles at the California Institute of Integral Studies; core faculty in somatic psychology, adjunct faculty in expressive arts therapies, and founding faculty member of the women's spirituality program.

As the developer of Soul's BodyÒ Center she integrates Jungian psychology, Authentic Movement, dreamwork, creative arts therapies, elements of neuroscience, alchemy and attachment theory. Her numerous articles and book chapters explore the integration of body, brain, psyche and soul in healing and transformation. Dr. Stromsted's interest in the cross-cultural dimensions of the healing process has led her to teach at universities and healing centers in many parts of the world.
Currently she teaches at the C.G. Jung Institute of San Francisco, in the somatic studies specialization in the depth psychology doctoral program here at Pacifica Graduate Institute, and is a core faculty member for the Marion Woodman Foundation.
I first met Tina at the Santa Barbara Graduate Institute where she taught a foundational course in authentic movement for many years. As the recently arrived chair of the doctoral program in somatic psychology, I made a practice of briefly sitting in on classes, as a way of getting a first-hand experience of the curriculum and a more direct understanding of the teaching styles of program faculty. I remember really looking forward to joining Tina's class – I had known of her work for many years, and had heard rave reviews of her teaching from staff, students, and other faculty. Within moments of joining the class, I understood why.
As you will soon see for yourselves, Tina has a warm, clear, and engaging manner that immediately invites connection. I watched as students responded to her gentle encouragement to enter into a simple embodied reflection exercise, and found myself impressed by how quickly Tina was able to support a safe container for experiential work. As the class completed the exercise and shifted into processing their experiences in the large group, Tina did something that I have never seen a teacher or group leader do before or since (and I have worked with many skilled and seasoned dance therapists and somatic educators over the years.) We were sitting cross-legged on the floor in a circle, and as Tina invited her students to share their experiences with one another, she flipped over onto her stomach and lay on the floor propped up on her elbows. She motioned the students to 'gather in and come closer'. They quickly and enthusiastically followed her lead. Immediately the circle became closer, and the mood shifted to something that felt (to me, anyway) remarkably like a pajama party. The students were clearly enthralled by what was happening to them, individually and as a group. Their sharing was deep and revealing, and their support of one another as each student spoke was unprecedented. This was a class with a history of intergroup conflict and fairly low levels of trust.
I realized that I was in the presence of a master teacher, one whose own integration of body, mind, and spirit was so advanced that their highly skilled interventions seemed effortless, natural, and spontaneous. Someone who could attune to a group and offer a path toward enhanced functioning in a single potent gesture.
In the years that have followed that first class with Tina, I have had the pleasure of many conversations with her and come to a fuller understanding of her remarkable capacity to engage and inspire. I have seen her communicate complex ideas in clear and simple images, use her body as an instrument for teaching both explicit and implicit material, and watch as students fall in love with her, class after class.
You are in for a treat. Please join me in welcoming Dr. Tina Stromsted."
---
The Public Program Coming Home to the Body: The Legacy of Marion Woodman, a conference co-sponsored with the Marion Woodman Foundation took place onPacifica Graduate Institute'sLadera Lane Campus on November 6 - 8 of the year 2015.Pacifica had over 250 people in attendance to the conference. Attendees enjoyed lectures, interactive workshops, shared community meals, degree program information sessions, and poster presentations for those wanting to share their work.
---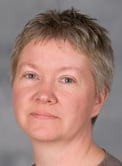 Rae Johnson, Ph.D., RSW, RSMT, is Chair of the Somatic Studies Specialization of the M.A./Ph.D. Depth Psychology Program. She is a somatic movement therapist, educator, and researcher. She is the former Chair of the Somatic Psychology Department at the Santa Barbara Graduate Institute, former Director of the Body Psychotherapy Program in the Somatic Counseling Psychology Department at Naropa University and the founding Coordinator of Student Crisis Response Programs at the University of Toronto. Her research and clinical interests include the somatic impact of oppression, embodied critical pedagogy, and feminist somatic research methods.