A guest post by Rae Johnson, Ph.D.
Like many of us over the past several months, I've listened, read, and talked a lot about the issues arising from the recent tragic deaths of black men at the hands of police – about systemic racism, institutionalized violence, and intersecting forms of oppression. Although the words exchanged in these important conversations have been necessary to my developing understanding of the issues, it is the images that have haunted me. I've found myself poring over photographs of hundreds of people lying down in Harvard Square as part of a "die in" mass protest, replaying the surveillance video footage of Tamir Rice's sister running to his aid, and returning again and again to the photograph of Devonte Hart hugging Portland Oregon police officer Bret Barnum. The potency of these simple bodily gestures strikes a chord inside me that the words alone don't quite reach.
As I sit with the images from the crime scenes and the resulting protests, I find my body "waking up" to old relational wounds of my own, and becoming more sensitive to the embodied presence and movement patterns of others around me.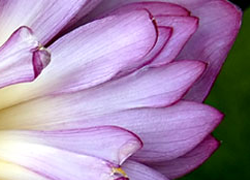 As a somatic researcher and activist, I get curious about how to process such disturbing material in an embodied way. How does my understanding of racism shift when I view it in terms of how our bodies are affected and implicated? Most importantly, in these difficult times, how can I show up as an embodied ally to friends, students, and colleagues of color?
Drawing on my own research and a review of the literature on the embodied experience of oppression, here are a few strategies I hope to cultivate:
Strive to understand how my White privilege manifests on a body level. Examine my use of interpersonal space, touch, eye contact, and gesture in order to better grasp how my body may unconsciously communicate social dominance or reinforce the marginalization of people of color.
Learn more about cultural differences in nonverbal communication, and don't assume my interpretation of a person of color's body language is the "correct" one.
When interacting with people of color, try to listen with my body more than I speak with it. Accommodate for my privilege by striving to understand more than I am understood.
Practice kinesthetic empathy. For example, when hearing a person of color describe their experience or their understanding of an event, imagine in my body what it might be like to be in their shoes.
Recognize that staying connected to (without being hijacked by) my own embodied experience can be a powerful resource in working to address and transform racism.
Appreciate the potency of my gestures when "standing up" for what is right, or "reaching out" to people of color. I don't always need a lot of words to make others feel supported.
---
Rae Johnson lectured to guests at the February 7 Pacifica Experience: A One-Day Introduction to Pacifica's Graduate Degree Programs. Below is a video excerpt of her lecture Becoming an Embodied Ally.
---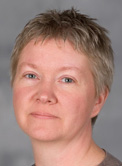 Rae Johnson, PhD, RSMT is Associate Chair of the Somatic Studies Specialization at Pacifica Graduate Institute. She is a somatic movement therapist, educator, and researcher. Dr. Johnson's research and clinical interests include the somatic impact of oppression, embodied critical pedagogy, and feminist somatic research methods.



On August 15 Rae will present Elemental ‪Movement‬ and ‪‎Embodied‬ ‎Alchemy at The Pacifica Experience: A One-Day Introduction to Pacifica's Graduate Degree Programs.‬