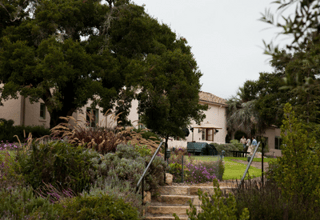 As a precaution, Pacifica Graduate Institute has closed its Lambert campus in Carpinteria, and its Ladera campus in Santa Barbara, as of 2:15 pm today, December 6, due to extraordinary conditions from the Thomas fire. Pacifica Graduate Institute plans to reopen Monday morning, December 11, 2017. Classes will not be held December 6 - December 10.
For additional information, please contact Heidi Townshend, Director of External Affairs, Pacifica Graduate Institute at 310-804-0095.
Pacifica Graduate Institute, with two campuses in Santa Barbara, California, is a WASC-accredited graduate school offering masters and doctoral degree programs in depth psychology, mythological studies, and the humanities. The Institute has established an educational environment that nourishes respect for cultural diversity and individual differences, and a rigorous academic community with a spirit of free and open inquiry. Students have access to an impressive array of resources including the OPUS Archives and Research Center.
The mission of Pacifica Graduate Institute is to foster creative learning and research in the fields of psychology, the humanities, and mythological studies, framed in the traditions of depth psychology. Consistent with and supporting this vision, Pacifica Graduate Institute is employee-owned, and practices shared stewardship.
Pacifica Graduate Institute Alumni Association
Opus Archives and Research Center
Pacifica Bookstore