Dear Pacifica Community and Friends,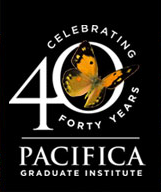 Santa Barbara County, our home, is experiencing a state of emergency due to the Thomas wildfires. Our senior management team is meeting regularly by conference calls to assess the status of Pacifica during this crisis. Both campuses are closed, and thankfully remain free from harm. Many of our employees have evacuated from their homes. Employees will not be asked to come to work until we can ascertain conditions are safe and secure. The earliest possible return date is
Monday, December 11
. Employees will be notified by their supervisors as to the exact date to return to work on the campuses. We will assess this on a daily basis according to the most current information and provide updates via social media. For the present, all classes have been canceled for both campuses through the middle of this next week. In the meantime, our hearts are with the thousands of people impacted by these wildfires, and with the land and all the creatures who live here. In this time, we are keenly in touch with the preciousness of life, and the preciousness of our Pacifica campuses and community. Please stay safe!
In solidarity,
Joe Cambray
President/CEO, Pacifica Graduate Institute