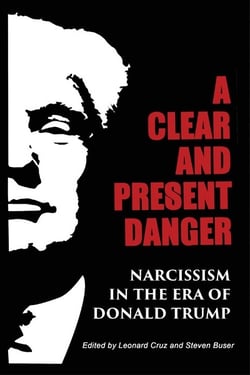 A new book A Clear and Present Danger: Narcissism in the Era of Donald Trump has just been released by Chrion Publications. The book features twenty articles on the subject of narcissism, written by esteemed professors and professionals of psychology and depth psychology. I recently caught up with Dr. Susan Rowland, chair of Pacifica's M.A. Engaged Humanities and the Creative Life Program who wrote "The Demonic and Narcissistic Power of the Media in Shakespeare's Macbeth" for the section of the book titled Archetypal Narcissism. Here is our dialogue about the book:
Do you know the history of this project or how it came to be?
"I was approached on April 10th, 2016 about this project which comes from Len Cruz and Steve Buser of Chiron Publications. I started to get an idea about Shakespeare's use of magic being comparable to the media in magically and deceptively creating Trump so I said yes and gave them a deadline of late June, which I met.
What excited me about the book was the possibility of going deeper about a baffling phenomenom - both in seeing such a personality as Donald Trump operate on a national stage and its political potency. It seemed to me that a new form of power archetype was forming in the American world. As Deepak Chopra put very well in a news article, Donald Trump is the Jungian shadow, and as such has a foothold inside all of us. I looked at an earlier example of a politician whose drive for power was bigger than his humanity in Shakespeare's plays about the human sacrifice of kings. It seemed to have something to say to us now. So I wanted to be part of the project."
The book is getting rave reviews because it is tapping into the thoughts and feelings of individuals witnessing a shift in the political sphere.
See what customers are saying by clicking here-->
---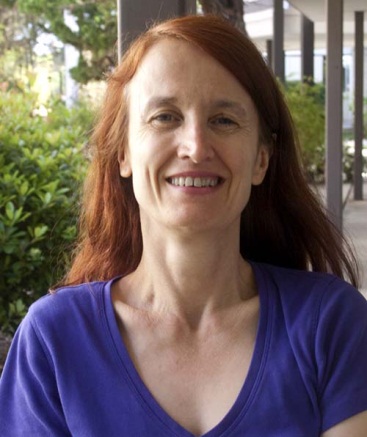 Susan Rowland is the chair of Pacifica's M.A. Engaged Humanities and the Creative Life Program and also teaches in the Jungian and Archetypal Studies Specialization of the Depth Psychology Program. Susan earned her Ph.D. from the University of Newcastle and her MA's from Oxford University and the University of London. She was the first Chair of the International Association of Jungian Studies (IAJS). Dr. Rowland is the author of many studies of Jung, literary theory and gender including C.G. Jung and Literary Theory (1999), Jung: A Feminist Revision (2002), Jung as a Writer (2005) and also edited Psyche and the Arts (2008). Her book C.G. Jung and the Humanities (2010) shows how Jung's work is a response to the creative, psychological, spiritual, philosophical and ecological crises of our age. In 2012, her book, The Ecocritical Psyche: Literature, Complexity Evolution and Jung was published by Routledge, showing how the Jungian symbol is a portal to nature.