My Pacifica Experience. A guest post by Integrative Therapy and Healing Practices Specialization student Winsome 'Win" Alston.
I was excited about starting my studies at Pacifica because of what I had read about Carl Jung and Joseph Campbell. When I studied Jung many years ago, I was fascinated by his work on dreams, the archetype and the various characters we embody as we progress through life. Similarly, Joseph Campbell's book on The Hero's Journey also resonated with me and stirred something within my psyche. Thus, when I read about Pacifica, Depth Psychology, Jung and Campbell, there was only one place for me – Pacifica.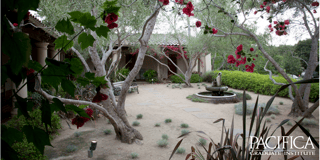 When I got to Pacifica for orientation bright and early Friday morning, I had a strong feeling of being at home. There was a feeling of peace and quiet, almost as if I were on a retreat. Then my eyes cast upon the bougainvilleas, and I knew I was home. I had not seen bougainvilleas since my early childhood on the East Coast.
The staff and faculty I met on that bright Friday morning, made me feel like I, the Prodigal daughter, had returned home. With the warmth and love that I was feeling, how could my intuition be wrong?The next few days were long; yet I felt that my thirst was being quenched as I sat and embraced the wealth of information that was disseminated. My insatiable thirst was being satisfied and my desire to be a scholar practitioner was taking root.
To the staff, faculty, and the second year students…..Thank you