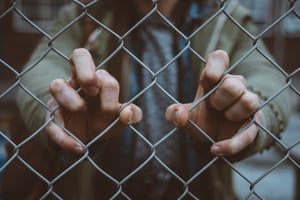 Immigration Statement
As Clinical Psychologists, Depth Psychologists, and Marriage and Family Therapists teaching at Pacifica Graduate Institute, we feel compelled to publicly offer our professional perspectives regarding the current United States immigration policies and actions at the U.S. border with Mexico.

Our greatest concern is that the U.S. policies and the chaotic implementation of them are causing psychological trauma to the children and adults who are crossing the border, and that this trauma can have lifelong negative impacts. Many of the migrants are seeking asylum from horrendous conditions in their countries of origins, fleeing multiple forms of violence ranging from gang violence, to death threats to sexual slavery, and already have suffered trauma. Their existing trauma should not be compounded by U.S. government sanctioned inhumane treatment of migrants.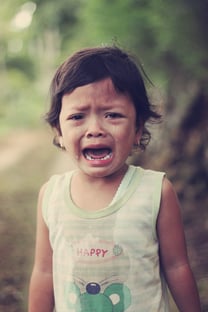 We strongly support policies to keep children with their parents. This fundamental bond of children with their parents is core to psychological health and well-being. We strongly advocate that the U.S. government make it an urgent priority to reunite the 2,300 children who have already been separated from their parents. We further support humane, compassionate treatment of the migrants and asylum seekers, and due legal process according to the U.S. constitution.

How migrating families are treated when they get to the U.S. border is an issue of great consequence, both for them, and for us as American citizens. Some thought leaders in our country are framing this issue into an US versus THEM polarity. This is a dangerous psychological splitting, that leads to projection of our own shadow material onto vulnerable persons, who then are degraded and rejected. For the well-being of us all, we advocate an attitude of compassion toward the migrants, mindful of their suffering, need, and desperation, while still forming a coherent and realistic immigration policy.
Pacifica Graduate Institute and the Pacifica Alumni Association (PGIAA) have a number of projects on immigration currently underway:
A Task Force whose mission continues to offer support for those impacted and/or displaced by the current administration's guidelines.
PGIAA Careline, providing support and help for those experiencing mental health issues and/or anxieties related to immigration/family circulation, etc.
PGIAA membership and support of CLUE (Clergy and Laity United for Economic Justice) Santa Barbara.
PGIAA supports Mixteco/Indígena Community Organizing Project (MICOP); MICOP will be hosting a backpack drive for students in need. Backpacks will be filled with school supplies. Please consider participating as you can: https://www.facebook.com/MICOP805/
Carpinteria Children's Art Project.
Sincerely,
Joe Cambray, Ph.D.
President/CEO, Pacifica Graduate Institute