An Interview with MFT Consortium Stipend Recipient, Naris Kesheshe
A Guest Post by Bonnie Bright, Ph.D.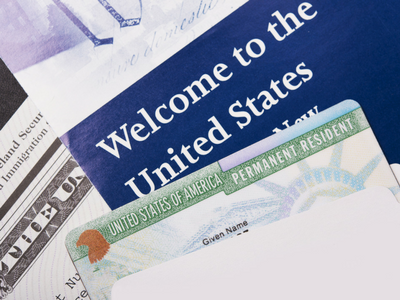 When she was 13 years old, Naris Kesheshe—who recently finished her third year in the Counseling Psychology Program at Pacifica Graduate Institute—was dramatically uprooted from her native culture in Iran and forced to start anew as an immigrant to the United States.
The culture shock she experienced from moving from an all-girls school in her native country to a school in the U.S. where both genders were integrated was just one of several catalysts for her, and the ultimately, the trauma of her entire experience eventually led her to study whole group dynamics, sociology, and the psychology of the person and the whole psyche.
When she ultimately discovered depth psychology, she was thrilled to realize there was a field which allowed her to approach her own experience through "unspoken words," and which could also be extremely helpful to a larger immigrant community of individuals whose experiences were recognized and validated through a depth psychological approach.
Even before she learned the technicalities of depth psychology, Kesheshe feels she often used it in her everyday life without realizing it. When her then boyfriend (now husband) introduced her to C. G. Jung's work, she could see depth psychology as a profound and valuable tool that enables us to look into the inner world—the psyche, or soul—and to explore it.
Through Pacifica's depth psychology curriculum, students are encouraged to look at what is happening on the margins of things; to explore beneath the surface, and to pay attention to silence that occurs for whatever reason—all activities that allow new understanding and opportunities to emerge. Dreams and archetypes also have also provided Kesheshe with powerful ways to explore her own inner journey and also to observe community from that lens.
Part of her challenge as an immigrant was that Kesheshe recognized a desire to maintain her original cultural identity and roots, while at the same time living in a society that held very different values. Because of this, she experienced tremendous tension in her life. Through her studies in depth psychology, sitting with that tension opened up a new path for her and allowed her to come up with a way of being that was specific to her being, providing her with an opportunity to look into her own psyche and soul before she ever ended up sitting in front of clients as a practicing therapist and learning about theirs.
Holding the tension includes being able to sit long enough to create a container in which two things can begin to either come into dialogue with one another, and to create a new and different relationship with one another so that something new can emerge out of it—a powerful depth psychological concept.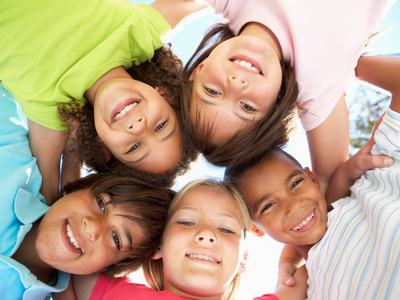 When she started pursuing her degree at Pacifica. there were moments when Kesheshe questioned whether the program was right for her, she relates, and yet at the same time, she felt deep down that it was indeed her path. By holding the tension of those two opposites, she gave herself the opportunity to just move forward and to see how it might turn out. Once she actually starting sitting across from clients, the unconscious world (and also the conscious world) opened up whole new possibilities to a career she had only previously imagined but wasn't able to concretely articulate, she affirms. Kesheshe's passion is working with children and families, because she feels she can relate well with children in light of her own experience of immigrating at a fairly young age. Her training as a therapist in Pacifica's Counseling program enables her to help families build a structure that feels right to them.
Her future plans center on going back into the community and working with them, much as she's done for the past few years in a classroom setting, but this time with the added goal now of bringing a depth psychological perspective and many of the different tools she has learned into the community, especially into her own community of Armenian immigrants.
At Pacifica, Kesheshe also heard about the MFT Consortium Stipend, the long-range objective of which is to promote public mental health as a career option for those pursuing the MFT profession. Because she speaks Armenian and Farsi, both languages which are in demand in the Los Angeles county community, and because he she some experience already working in the mental health community there, she was encouraged to apply for the stipend. Like her husband, who had also pursued a degree in Mental Health, she was also awarded the stipend and has found it of tremendous value in pursuing her own educational and vocational goals. The Counseling Psychology Program at Pacifica is a very rich and soulful program, Kesheshe maintains. While the academic rigor is definitely there, the opportunity for personal growth while developing one's own abilities is also something she also highly values, as is going through the program with a cohort. Her cohort, a group of people that were like-minded and eager to learn, met once a month for three days at a time. Being able to share the experience together with a cohort makes for an extremely profound vessel, which Kesheshe perceives as being rather alchemical in nature. Since she didn't know much about depth psychology when she entered the program, she experienced the entire process as a profound container for learning and growth.
Hearing Kesheshe's story, I imagine her journey at Pacifica as a process of initiation, much like the notion of The Hero's Journey put forth by renowned mythologist, Joseph Campbell. It suggests that each of us, in our journey of individuation, of bettering ourselves, or becoming more whole, must first receive a call of some sort, then answer that call, and from there, go out—often to the underworld—where we battle guards of each one of the gates; fight demons, and battle conflict that comes along. Once we make it to the underworld, however, there's a gift or a treasure that's waiting there for us. And when we return to the community we left from, we bring that gift back and share it.
In the archetypal hero's journey and especially in the underworld, certain moments seem very dark and deep, Kesheshe agrees; but afterward, once one is able to reflect back and see—to self-reflect on one's own journey—the value is quite profound. Self-reflection enables us to move forward in careers or in relationships, but also provides the profound meaning in the long run. When working in a field where you sit across from clients helping them hold their wounds with the goal to heal those wounds, it's critically important to have the opportunity to have looked at one's own journey and one's own wounds in order to hold it for the others.
Listen to the full audio interview with Naris Kesheshe (approx. 24 mins):
Learn more about the Masters in Counseling Psychology program at Pacifica: http://www.pacifica.edu/degree-programs/ma-counseling-psychology
---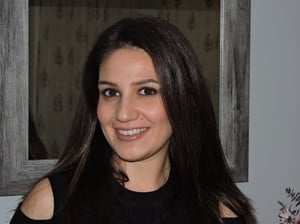 Naris Kesheshe, who was born in Iran and immigrated to the United States as a 13-year old, struggled to assimilate and integrate in a new world. The struggles she endured on the journey to make it to the U.S. was traumatic and scarred her ability to connect with those around her. Entering a world of great diversity, not of just ethnic diversity, but of family values and interpersonal communications diversity, she began developing a greater understanding of the sociological dynamics. She graduated from an LAUSD (Los Angeles Unified School District) high school and received her undergraduate degree in sociology, which furthered her curiosity of this dynamic. After graduating college and realizing that her education did not bring forth practical job training, she started working in a vocational assessment center. While she enjoyed this work, there existed a disconnection with her ethnic roots. She was introduced to the world of depth psychology by her then boyfriend, who eventually became her husband. He introduced her to the school where she developed her depth psychological training and started her soulful career in servitude of others. With this work, she has been able to utilize both her inner creativity and that of others to foster lasting growth and change. Furthermore, this career has allowed her to give shape to and honor her ethnic roots.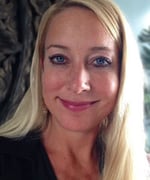 Bonnie Bright, Ph.D., is a graduate of Pacifica's Depth Psychology program, and the founder of Depth Psychology Alliance, a free online community for everyone interested in depth psychologies. She also founded DepthList.com, a free-to-search database of Jungian and depth psychology-oriented practitioners, and she is the creator and executive editor of Depth Insights, a semi-annual scholarly journal. Bonnie regularly produces audio and video interviews on depth psychological topics. She has completed 2-year certifications in Archetypal Pattern Analysis via the Assisi Institute and in Technologies of the Sacred with West African elder Malidoma Somé, and she has trained extensively in Holotropic Breathwork™ and the Enneagram.