Dear Prospective Student,
Thank you so much for your continued interested in Pacifica Graduate Institute. We are excited to share that applicants who have been accepted for the Fall, 2016 term by March 31st will be invited to attend one of our upcoming Public Programs with our compliments. The registration fee will be waived for any one of the events listed below (but please note, accepted applicants will still be responsible for travel and accommodations). In order to be accepted by the March 31st deadline, all application documents would need to be received by mid-March to schedule faculty file reviews and interviews for an acceptance decision by the program.
Learn more about Pacifica's Application and Admissions Procedures by clicking here.
Please do not hesitate to reach out with any questions about the workshops or March 31st early application deadline by calling 805.879.7305.
Warm Wishes for the New Year!
---

February 12-14
Depth Psychological Approaches to Suffering
A Seminar with Lionel Corbett
---

March 4-6
Alchemical Active Imagination
A Workshop with Thomas Elsner
---

March 18-20
Your Story Accelerator: Bring Your Story to Life and Put Your Ideas into Action
A Workshop with Thyonne Gordon
---

May 13-15
Ecotherapy: Nature Reconnection as a Powerful Transformational Healing Practice, A Workshop with Linda Buzzell
More information forthcoming
---

June 3-5
Introduction to Dream Tending: A Practical Approach to Dreamwork
A Workshop with Stephen Aizenstat
---

July 8-10
The Myth of Genius, The Genius of Myth, A Workshop with Michael Meade
More information forthcoming
---

June 24-26
C.G. Jung and Erich Neumann: A Creative Relationship, A Symposium
More information forthcoming
---

July 11-August 21
Deep Storytelling and Archetypal Activism, Six-Weeks Online with Craig Chalquist
More information forthcoming
---

July 16-17
Artifice of Eternity: Aging and Long-Term Care, A Workshop with Matthew Bennett
More information forthcoming
---

July 15-17
Yoga Meets Depth Psychology,
An Experiential Workshop
More information forthcoming
---
August 5-7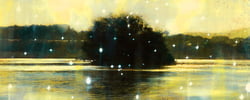 Men's Calling to Soul: A Critical Gathering on Purpose and the Soul-Centered Life, A Special Men's Weekend with Stephen Aizenstat, Ed Santana, and others
More information forthcoming
---

August 26-28
Living Deeply: The Art and Science of Transformation, A Film and Workshop with Marilyn Schlitz
More information forthcoming
---

August 27
Dreaming Depth Psychology Forward: On Racism, A Workshop with Matthew Silverstein
---
Office of Admissions
Pacifica Graduate Institute
801 Ladera Lane
Santa Barbara, Ca. 93108
www.pacifica.edu
805.879.7305