Keynote presentation by The Truth Telling Project co-founder David Ragland, Ph.D. at Response at the Radical Edge: Depth Psychology for the 21st Century
Summary article by Bonnie Bright, Ph.D.
When political philosopher Hannah Arendt reported on the trial of Adolf Eichmann, one of the pivotal organizers of the Holocaust in Nazi Germany, for the New Yorker in 1963, she described a disturbing fact. In his defense, Eichmann, who was certified as "normal" by a half a dozen psychiatrists, only insisted that he was doing his job; that it had been his duty to obey his superiors in his daily work by hastening millions of Jews to their deaths on trains bound for concentration camps [1].
Eichmann's refusal to take responsibility for his actions is illustrative of what Arendt referred to as the "banality of evil." Her notion of banality suggests that evil exists in everyday life, and by not taking a stance against it, by not making the effort to eradicate it, we become complicit [2].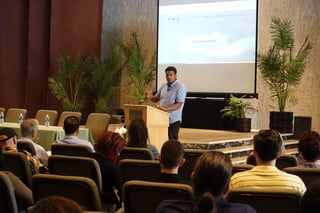 Going along with evil because one lacks a moral compass does not remove our responsibility, asserted David Ragland, Co-Founder and Co-Director of The Truth Telling Project of Ferguson, in his recent talk at Pacifica Graduate Institute's "Response at the Radical Edge: Depth Psychology for the 21st Century" conference in Santa Barbara, CA.
We are living in times where unimaginable evil is perpetrated every single day in our world, Ragland maintains, and it's both hidden and open. We see deportations, police violence especially against people of color, and we live on stolen land. Many of us have been insulated because this kind of moral wrong is "not in our faces," but it's a kind of American forgetfulness that 'purifies" those who are privileged in this society.
People who live their life disconnected from the suffering of others, who care only for the material gain, or who support systems where "anything goes" when it comes to profit, all become complicit simply in the clothes we wear or through the fossil fuel-burning vehicles we use, often gained through the vast destruction of landscapes, and sometimes entire communities.
"As the number of lynchings of black and brown peoples by police continue to soar, the majority in the society are not troubled by the vast militarization that supports a certain kind of order and wealth of a few," Ragland points out. "We should all be engaged to deal with the moral monsters our complicity has helped to unleash."
Ragland goes on to remind us of the importance of stories in maintaining human connections, and our role in activism of listening to those who have been most impacted. Allowing a place for truth from the margins of our systems and our society can guide our solidarity and generate funding and participation in strategic movements that can help eradicate evil and re-establish much needed balance.
In his talk, Ragland tells his own story about responding to the 2014 shooting, by a white police officer, of Michael Brown, a young African American in Ragland's own community of Ferguson, Missouri. At that time, Ragland wondered how, as a professor and academic with a background in restorative justice and peace and conflict studies, he could help build a movement that could make a difference.
Ultimately, Ragland and his colleagues recognized the profound need for containers in which victims could tell their stories; where the truth could be spoken without fear of retaliation or further harm. Inspired by a line from a poem, "Democratic Womanism," by Alice Walker (who penned "The Color Purple), The Truth-Telling Project of Ferguson was founded on a process ensconced in ritual, healing, and the creation of resources for conversations to work through traumatic issues stemming from violence and injustice. Like Walker, the founders of The Truth Telling Project strongly believe, "The past must be examined closely… before we can leave it there." [3]
Listen to the full keynote talk by David Ragland here:
---
[1] Read Hannah Arendt's original 1963 article about Eichmann's trial published in the New Yorker at newyorker.com
[2] Learn more about Arendt's idea of the "banality of evil" at openculture.com
[3] Read Alice Walker's full poem, "Democratic Womanism" at alicewalkersgarden.com
---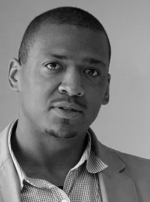 David Ragland, Ph.D., is the Co-Founder and Co-director for the Truth Telling Project of Ferguson and a visiting professor at United Nations Mandated University for Peace in Costa Rica. He researches and thinks about the moral dimensions of violence and trauma against vulnerable populations in the U.S., as well as envisioning a world with reduced violence on all levels. As an activist, educator and scholar, his recent and past work is the ground level in his home community near Ferguson, Missouri. David's analysis is drawn from the radical teaching and scholarship of Martin Luther King, particularly in his description of the triple evils of Militarism, Racism and Materialism, as an ever-present part of American life. Calling us to a shift in values, Dr. Ragland focuses specifically on how our society conceives justice as retributive and proposes a shift toward restorative justice to transform communities and criminal justice system and take America's turbulent history and life experiences into account for policies at all levels. Follow David and The Truth Telling Project on Twitter: @davidragland1 or @TruthTellersUSA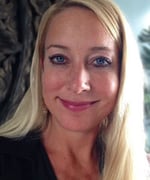 Bonnie Bright, Ph.D., is a graduate of Pacifica's Depth Psychology program, and the founder of Depth Psychology Alliance, a free online community for everyone interested in depth psychologies. She also founded DepthList.com, a free-to-search database of Jungian and depth psychology-oriented practitioners, and she is the creator and executive editor of Depth Insights, a semi-annual scholarly journal. Bonnie regularly produces audio and video interviews on depth psychological topics. She has completed 2-year certifications in Archetypal Pattern Analysis via the Assisi Institute and in Technologies of the Sacred with West African elder Malidoma Somé, and she has trained extensively in Holotropic Breathwork™ and the Enneagram.