A guest post by Dr. Erel Shalit, Ph.D.
Ever since I began practicing, now more than forty years ago, I have been drawn into the unique features of the intimate encounter in the sealed analytical vessel.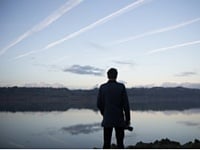 Simultaneously, however, I have always felt the need to look out, observe and partake in the currents and happenings in society, and the interaction between the individual and the world. Regarding the intense and conflicted Israeli society in which I live, wavering between periods of euphoria and despair, between constant strife and eternal images of wholeness, this has been the subject of a couple of my books.
Jung says, "Neurosis is intimately bound up with the problem of our time and really represents an unsuccessful attempt on the part of the individual to solve the general problem in his own person."[1]
Thus I have devoted much of my time and energy over the years to study and lecturing about depth psychological aspects pertaining to the era in which we live, the transformation that affects us all in the course of technological and other developments. The experiences of humankind affect us all on an individual and interpersonal level, such as the emergence of the Transient Personality.
---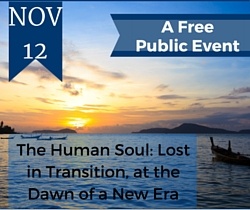 Dr. Erel Shalit will be presenting The Human Soul: Lost in Transition, at the Dawn of a New Era at Pacifica Graduate Institute's Ladera Lane Campus on Thursday, November 12th at 7:15 p.m. This complimentary lecture is open to the public and all are welcome. The presentation is part of a forthcoming publication, The Human Soul in Transition, at the Dawn of a New Era. To register for this free event please visit the information and registration page here -->