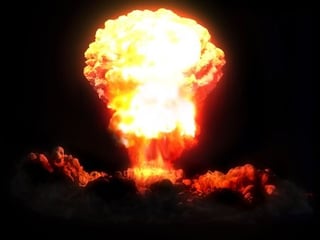 How do we make decisions regarding the recent attacks in Paris, Beirut, Somalia, and last April's incident at Kenya's Garissa University College? On NPR a few days ago, news commentator Robert Siegel talked about how calm United States President Barack Obama was being because the president did not want to make decisions based on emotional responses.
Some groups are calling for more bombings targeted at these individuals behind the recent terrorists attacks, but should our response to violence be more violence? I emailed Mary Watkins, a professor of depth psychology here at Pacifica to get her thoughts. She responded with this:
On Monday, November 9, in a class on the depth psychology of violence and its prevention in the Community Psychology, Liberation Psychology, and Ecopsychology Specialization, I taught about the cycle of violence between groups, and the pathways out of the repetition of revenge and retaliation. We used Olga Botcharovna's model that emphasizes the need for creating spaces in which people who have undergone traumatic losses can begin to grieve and mourn, to slow down enough to understand what is fueling the conflict, and to gradually discover common ground with "the enemy." Only then is there hope for former combatants to begin to reconstruct societies that have been hijacked into violent conflict. There is much psychological work to be done in the aftermath of violence, so that one episode of violence does not lead mindlessly to another.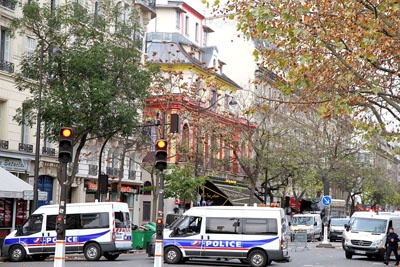 Paris Shootings, the day after by Maya-Anaïs Yataghène
A few days later, the terrorist attacks on Paris, along with those in Beirut and Somalia, suddenly added fuel to xenophobic reactions against Syrian refugees and Muslims, in general. Military counterattacks followed without the breath and depth of reflection on how we are to work our way out of continued violent warfare. I remembered the work I did after 9/11. I tried to face my shame at my relative ignorance of U.S. interventions in the Middle East. I committed myself to studying the relevant history and to writing about what depth psychology can contribute to our understandings. In reading back the essay I wrote on depth psychology and terrorism,"Waking Up: Terrorism and Depth Psychology," I am sad, but not surprised, to find that it is still relevant.
Once we decide that further violent retaliation creates further enemies, we will be able to embark on a different path. It will not be a short path, filled with success, for it is very difficult to work out of cycles of entrenched violence. It takes generations. In the meantime, however, there are ways to embody our capacity to be neighbors with empathy, by welcoming and assisting those who are fleeing for their lives. The better part of not creating enemies is to create friends. Like violence, these actions of welcome too have a legacy in the future. Their legacy is laced with dignity, respect, and love—the stuff of the lives and communities we desire.
---

Mary Watkins, Ph.D. serves as the chair for Pacifica's M.A/Ph.D. Depth Psychology Program and it's four specializations. Dr. Watkins has written numerous articles and books including: Toward Psychologies of Liberation and Up Against the Wall: Re-Imagining the U.S.-Mexico Border. Mary teaches several courses in the Community Psychology, Liberation Psychology, and Ecopsychology Specialization including Public Conversation, Liberatory Pedagogies, Psychologies of Liberations, Phenomenology of Depth Psychological Fieldwork, and Community/Ecological Fieldwork.