Dear Pacifica Community,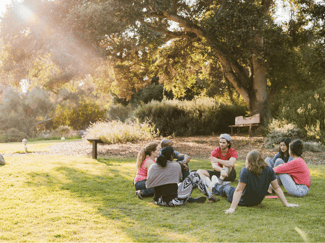 Over the past week progress has been made in the Carpinteria-Montecito-Santa Barbara area in our recovery from the fires and mud flows. While we are grieving the many losses, of lives, of property, of livelihoods for some community members, we are also very grateful for the vast amount of work which has been done towards recovery. On Sunday, January 21, highway 101 was re-opened in both directions between Carpinteria and Santa Barbara. Pacifica is also participating in this recovery: earlier in the week we re-opened the Lambert campus, hosted several tracks of students there as well as a track at the Pepper-Tree Inn in Santa Barbara. We have held a community meetings to discuss and coordinate a number of steps facilitating recovery. At the present time several plans to keep Pacifica fully operational are currently being implemented with the Lambert campus open but not the Ladera campus–we do not yet have a firm time line on when we can return there. Students, please note that all offices and departments are available to assist you. You can contact departments via phone or email. Please refer to our directory for phone numbers and contact information.
Last week I was able twice to go up to the Ladera campus with a team of staff member to examine the buildings and test essential services. Fortunately the campus appears to have escaped the mud-flows directly. All of the buildings on the campus are safe and secure, including the Yurt and the archives. At the present time there is no running water in the area, and the internet is down due to the destruction of the fiber optic cables running through Montecito by the mud flows, so we cannot return to this campus as yet. We hope to regain full access to Ladera within the next several weeks as the infrastructure is replaced, and we will let you know when it is ready to re-open.
We are actively engaging with the local community including mental health services and recognize that our recovery can contribute beneficially to the transformational energies now emerging. We are continuing to assess the depth of our relationship with the local ecological and natural systems, developing and enhancing a lived sense of the power of and respect for natural forces, as well as exploring the synthesis of indigenous knowledge of the region with contemporary modes of understanding. Stories of the events of the past 6 weeks are being collected to help us remain mindful of what we are passing through.
This Friday, January 26th we will be hosting over 100 people at the Pacifica Experience. We are grateful to be able to hold this event and share the important and insightful scholarship taking place at Pacifica.
With gratitude for our ability to recover and thrive,
Joe Joe Cambray, Ph.D.
President/CEO, Pacifica Graduate Institute