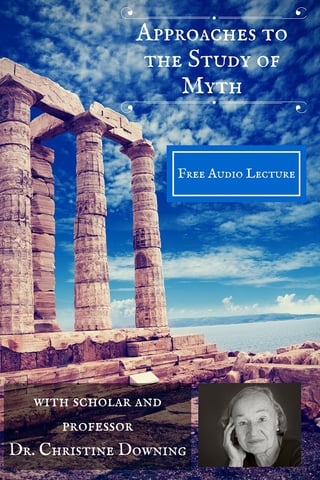 The library has digitized Mythological Studies professor Dr. Christine Downing's lecture Approaches to the Study of Myth from five analog cassettes into eight freely available MP3 files. The lecture includes a general overview of the study of myth and several historical views on how myths were made and what their functions were thought to be. Individual topics discussed included Claude Levi-Strauss, James George Frazer, Jane Ellen Harrison, animism, mythology, and ritual.
The lecture was originally given September 16th, 1998 to students in the Mythological Studies Program. Audio conversion into digital format was completed by the Graduate Research Library on October 20th 2015. This digital conversion is part of the library's open access project, and is freely available to all parts of the Pacifica community, as well as the general public.
You are also invited to explore audio files of Dr. Downing's presentation on Greek and Roman Mythology.