An interview with Ph.D. Clinical Psychology Alumn Sarette Zecharia, Ph.D.
Please tell us about your professional life since you graduated from Pacifica.
When I graduated from Pacifica in 2000, I had moved to Scottsdale Arizona. I did my post doc through the Superior Court of Arizona in the Probation Department. From there I went into private practice and continued to explore more alternative methods to help empower patients to truly value themselves and shine as vibrant divine beings. Through the years, I have also partnered with various clinics to ensure an integrative approach to care and have focused heavily on working with chronic pain at a physical, emotional, mental and spiritual level. On the side, I have taught as adjunct faculty at various universities and lectured prolifically on topics in my expertise, bringing awareness and empowerment to attendees to find their way.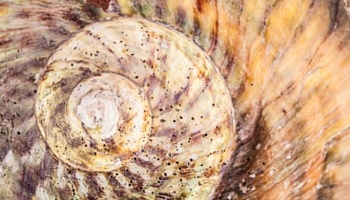 How has Pacifica prepared you for your work?
When I came to Pacifica, I already had a Ph.D. in Clinical Psychology and I thought I would leave the field because many aspects of it did not agree with me and my thought process. My discovery of Pacifica was a gift - from the professors and their openness in sharing and exploring, to the understanding that I am not alone in my perception that traditional modalities are stagnant. After writing my second dissertation, and allowing myself to fall into the alchemical swirl, Pacifica truly supported and equipped me for my journey.
What advice can you share with current Pacifica students that could help them in their professional journey?
Be authentic and do not change who you are. Your healing comes from within and through your being. There are many modalities but they are only as good as the person who created them, as they reflect their essence. By giving yourself permission to truly explore how your healing happens and transfers to another, you can become an amazing psychologist who will be sought out by those in need. We are all pieces of the puzzle and weave of existence and we all have a valid place. Each gift we have to share is unique.
---
Sarette Zecharia, Ph.D. can be reached at www.newmindhealing.com or 480.607.7999