A Deeper Relationship with the Mind: Counseling, Creativity, and Transcendence An Interview with Adrianna Attento
A guest post by Bonnie Bright, Ph.D.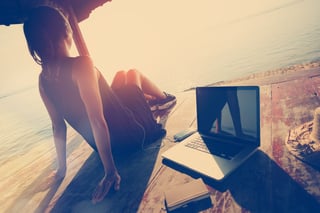 Even before getting her Master's degree in Counseling psychology at Pacifica, Adriana Attento was working in the field of psychology. During that same period, she was also doing a lot of writing—meeting with a friend to free write next to the ocean every morning for an hour—and she was also meditating as a regular spiritual practice. Somehow, she now believes, the combination of these two practices opened something up for her, creating a "flow, and abundance of images that images that felt very potent."
While some of those images that arose during her practice represented personal reflections for her, others seemed to be larger, carrying a kind of "cognition," evoking an experience that included "a knowing beyond rational or logical thinking."
At that time, Adriana reports, she developed a specific awareness that there is something very powerful about the force of the imagination. She also came to realize that much of her writing was very self-reflective, facilitating a process of self-inquiry by which she could examine various aspects of her experience of being in the world. This understanding ultimately led her to consider psychology as a field of study— and especially the study of psychology that takes the imagination into account.
Not long after one of her "big" experiences with the imagination, she happened on a book edited by a Jungian analyst named Joan Chodorow, entitled, "Jung on Active Imagination." The book seemed to explain a lot of what Attento had recently experienced firsthand through the transcendent experience that had originated from her practice of writing and meditation. She began reading some of Jung's works, and ultimately found the Counseling program at Pacifica. Her work at Pacifica helped her integrate and to narrate her previous experiences. She was finally able to articulate her experiences in a more logical way, she relates, since previously she had felt that words couldn't quite grasp what she had experienced. Her coursework at Pacifica also introduced her to scholars who had a "deep relationship with the mind," as she describes it, and she increasingly began to feel there was much more to her life and her inner experience than she had ever known before. Ultimately, though she not previously thought about becoming a psychologist or therapist, her early experiences led her to her current path.
Adriana's story prompts me to think about experiences which are sometimes referred to as "transcendent." Specifically, I'm wondering just how common they are? Does everyone experience them? If so, how often? I've had a handful of what Jung might call "powerful encounters with the psyche," and most of them have come seemingly out of nowhere when I was least expecting them.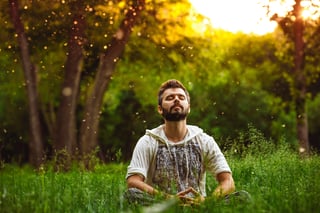 Adriana believes that we each have a certain "receptivity", perhaps due to experiences that have "opened the door" to them. Even when we get particularly busy with practical day-to-day living, it is possible that we can open ourselves up through regular practices such as yoga, meditation, creative work, or movement—even through regular exercise—which better allows us to have those experiences.
I seem to recall Jung alluded to how even just one so-called "transcendent" experience can potentially provide enough material to work with for the rest of our lives. Even when we're busy, they tend to show up exactly when the time is ripe. In fact, they are often initiatory, ushering us into a new phase or new way of being.
Adriana confirms that even when she is extremely busy and caught up in daily tasks, she still has moments of insights and intuition. But is it because we are open to that experience because we already have a deeper relationship with our "minds"? she asks.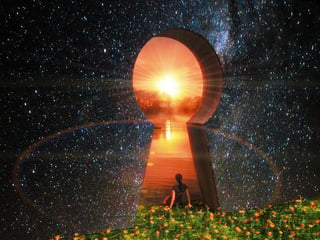 She still credits her meditation practice in conjunction with creative practice with opening her to new potentialities which resulted in her big experiences years ago. Prior to beginning her mediation practice, she had "no idea there was a world outside of the world we exist in day-to-day," she insists, suggestion that each of us can do something to intentionally create space in our lives that can enable something new to emerge. Even taking time to do some deep breathing or some form of mediation for a few minutes can open the mind so that it's more receptive to other facets of our experience that normally we don't always encounter when we get caught up in the mundane.
Meanwhile, Attento has taken these insights and practices and, along with her degree in Counseling from Pacifica, launched a new venture called Ventura Community Counseling (VCC). She started the project with four other women as non-profit, with a focus on bringing depth psychology into the world to serve their community. The center opened its doors in March of 2016, and had its first client in June of 2016, and they have been growing and adding therapists since. While Attento is the only one of the founders with a degree in depth psychology, her colleagues and board members utilize a variety of healing approaches, including creativity coaching, or using voice and sound. The clinical director also has a background in depth psychology, and all the Marriage and Family Therapist interns meet regularly with the director to receive guidance from a depth psychological perspective, she notes.
Looking to the future, Attento envisions VCC growing in 2017 to better serve the community using a depth psychological approach, and to implement no-cost or low-cost counseling to those in need. Working with a clinician who uses a depth psychological approach can introduce someone to "other parts of who they are; other facets of themselves that they may not have otherwise taken into consideration," she insists. For example, using depth methods, she can work with a client's dream in a way that "facilitates their own reflection of their dream and their dream life in a new way," enabling them to take images and incorporate them into their own reflections and their own life. Even if someone is not extremely self-reflective to at the outset, this kind of depth work can help one begin a process of self-reflection and a relationship with the "mind," which is necessary for healing. In fact, part of the mission of VCC is to help clients create a deeper relationship with the mind, each in their own way. That may entail having a therapeutic experience where clients feel seen, heard, and understood, maybe for the first time. It might also enable them to start looking inward and reflecting on their life in some way. Others may already be quite aware, but may be enabled to deepen into a relationship with the experience of being human. Anything has helps one deepen into the body, into dream life, or even to notice patterns in one's life—anything that helps us have a deeper relationship with the mind— helps us be healthier individuals, she contends. It helps us become more self-aware and to recognize that we are "much more than we think we are." This, in turn, enables the kind of transcendent experiences that she herself has encountered.
Adriana has always been moved by something Jung wrote, which is that "the world hangs by a thin thread, and that thread is the psyche of man." Having a deeper relationship with mind gives us the chance to get to know who we are, and get to know who we are in the world in relationship with nature and with other human beings, which, in turn, enables us to live our lives differently. It empowers us recognize and prioritize what's truly important in our lives, a capability that is absolutely critical for the evolution of our species and our culture, in her opinion.
"Mind" may mean different things to different people, but for me, it connects to soul—and the idea of having a deeper relationship to soul takes on new meaning when we consider the ways in which we can nurture and tend that connection. Ultimately, through the non-profit aspect of Ventura Community Counseling, Attento hopes to invite people into a spiritual practice that was very potent for her, that combination of writing and creativity that opened her psyche in such an incredibly transformational way. That particular form of opening allowed her to feel she was truly living her purpose, she reveals, and living the full expression of herself. She is already putting plans in place for the non-profit organization to support spiritual practice in those that they serve.
Inspired by Adriana's use of writing as a portal, I looked up the etymological origins of two words: "Counsel" comes from Latin "consilium," meaning "plan or opinion"—and transcendent is related to "surmounting or rising above." I can't think of a better plan for rising above the ordinary than engaging with depth psychological counseling to create openings for new ideas and experiences to arise above our ordinary, everyday experience.
Listen to the full audio interview with Adriana Attento, M.A. here (approx. 30 mins)
Learn more about Pacifica's M.A. Counseling Psychology Program here.
---
[1] From "A Matter of Heart" (1986), Carl Jung via youtube
[2] From www.etymonline.com
---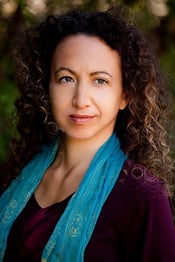 Adriana Attento, M.A., began her work in the mental health field in 2001, working for Kapiolani Child Protection Center in Kona, Hawaii. There, she wrote legal reports that worked to protect children from physical, emotional, and sexual abuse. Four years later, she elected to pursue a Master's degree in Counseling Psychology at Pacifica Graduate Institute. The education she received at Pacifica was rooted in depth psychology—a psychological perspective that includes the unconscious mind and other facets of being human. Her experience at Pacifica also helped orient her to understanding her own transcendent experiences with dreams, the imagination, and meditation. Since graduating from Pacifica in 2008, she has worked with teenage youth as a Behavioral Health Specialist at a public high school in Hawaii as well as with adults in the AMAC (Adults Molested as Children) program in California; with adolescents and children in individual therapy in California; with schizophrenic and bipolar adults in both California and Hawaii; and with couples, families, and children in couples and family therapy in California. Working in the field of psychology has also included some academic positions, such as thesis advisor at Pacifica and instructor of Psychology 101 at the Young Adults College of Performing Arts.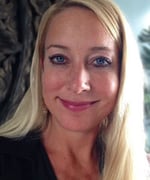 Bonnie Bright, Ph.D., is a graduate of Pacifica's Depth Psychology program, and the founder of Depth Psychology Alliance, a free online community for everyone interested in depth psychologies. She also founded DepthList.com, a free-to-search database of Jungian and depth psychology-oriented practitioners, and she is the creator and executive editor of Depth Insights, a semi-annual scholarly journal. Bonnie regularly produces audio and video interviews on depth psychological topics. She has completed 2-year certifications in Archetypal Pattern Analysis via the Assisi Institute and in Technologies of the Sacred with West African elder Malidoma Somé, and she has trained extensively in Holotropic Breathwork™ and the Enneagram.