A guest post by Dr. Oksana Yakushko, Chair of Pacifica's two doctoral programs in Clinical Psychology.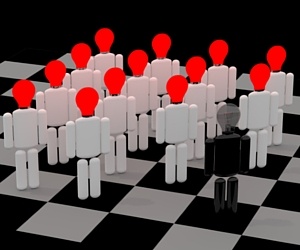 Xenophobia or prejudice toward immigrants appears to be exploding in political and cultural landscapes around the world. Although the prejudice has been around and part of historical narratives in the past, the current refugee crisis in Europe, as well as migration into the "developed" world by individuals seeking economic and political stability, has resulted in open vitriolic discussions of "dangers" of immigrants and immigration. My recent interviews with the Atlantic and Discovery News are among many contributions, discussions, arguments, and public dialogues on immigration.
In the past decade, I have published both theoretical and empirical work on xenophobia. My piece on xenophobia in The Counseling Psychologist provided a review of theories, research, and approaches to addressing xenophobia within psychology. My contention was that xenophobia, like all forms of prejudice, is multi-faceted, complex, and driven by socio-historical factors. My other contention was that, like all other forms of prejudice (e.g., racism, sexism, homophobia) it is profoundly hurtful to people at whom it is directed.
With several international colleagues, I was also part of several studies that focused on developing and using a measure of xenophobia (both in qualitative and quantitative studies) to understand relations between community and personal attributes, and this form of prejudice. My colleagues and I created the scale because an emerging number of studies sought to address attitudes toward xenophobia, but none used systematic forms of assessment of the attitudes. An example of how the scale was used can be seen in a recent article by Reidar et al.,Cross-national measure of fear-based xenophobia: development of a cumulative scale, in which we addressed the common belief that if people simply knew or met "immigrants" around them, they would see them as "people like them" and therefore, their xenophobia would be reduced. We found that it was not so. One can live in very immigrant-dense communities and interact with immigrants on daily basis while continuing to hold xenophobic prejudices.
My interests in psychoanalysis, Jungian perspectives, and Lacanian scholarship (depth psychological perspectives) have been shaping my more current thinking and writing on xenophobia. I have been influenced by the work of Mary Watkins and Ed Casey, who utilize contemporary Jungian and phenomenological approaches, in Up Against the Wall, to consider how the culturally unconscious history of oppression results in modern-day prejudices such as xenophobia. Whether it is unaddressed unconscious histories (of being ancestors of people who brought on the genocide of the native people in the Americas, or the histories of violent colonial invasions of Africa by European powers), these powerful realities are "forgotten" while implicitly (unconsciously) being activated by political events that occur. I wonder if it is the unconscious and unprocessed guilt that activates a sense of self-righteous indignation against "invasions" of "these immigrants" in order to relinquish the very same ancestral history of relocations?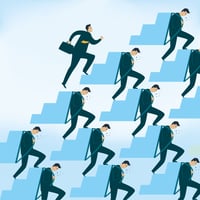 In my articles on xenophobia I highlight that people with the strongest sense of this prejudice also tend to adhere to strong social order perspectives (i.e., who has the innate right to be on top of the social ladder) along with extreme forms of ethnocentrism and patriotism. The connection to their "motherland" or "fatherland" and the social order in relation to the "mother" (country) as immutable, perfect, always right, and all-powerful may be perceived through a psychoanalytic lens. Psychoanalysis, with its emphasis on the impact of early relations to parental figures, may help elucidate why and how individuals maintain such unrealistic and static internal perspectives (models) of their parents in relation not only to their actual parents but also to parental structures such as their countries of origin. Freud and others since him have examined how political structures (e.g., Europe between World Wars), and religions, offer a parallel for projected parental objects that continue to operate (mostly unconsciously) in individuals and societies driving to punish or exclude anything and anyone that threatens that "familial-like" relationship. Moreover, not only are immigrants interlopers into familial territory, but they also dared to betray their "mother" countries in order to "invade" a new one.
Lastly, Lacan and Lacanians have offered tremendous contributions in looking at how language and symbols shape perceptions and attitudes. They highlight that whereas signifiers of "race" and "race relations" operate along the axis of language and symbols of color and body (i.e., darkness and lightness, death and life, body and spirit), signifiers and symbols of an "immigrant" also abound in culture, in the language of "aliens" or the "illegals" as non-humans or sub-humans. One of our doctoral students in Pacifica's clinical program, Eva Blodgett, is completing her dissertation using Lacanian discourse analysis to amplify and address xenophobia in the current political rhetoric.
I believe these perspectives offer a theoretical and critical place to stand in relation to xenophobia as a form of prejudice. What is needed, more than ever, is greater consciousness and stronger responses to this prejudice in all its forms. "Immigrants" are human beings, most often pushed by such circumstances as continued global economic disparity/poverty, violence, and global warming (see the documentary Climate Refugees that features music by Pacifica Clinical Ph.D. alum Michael Mollura, because it discusses mass migration caused by the changing climate). All forms of prejudice that reduce other human beings to a category are inherently violent. I hope that my work, work of our Pacifica students and faculty, as well as growing voices around the globe, join together in our effort to make xenophobia a prejudice of the past, not our future.
---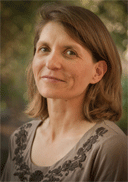 Dr. Oksana Yakushko is Chair of Pacifica's Ph.D. and Psy.D. Clinical Psychology Programs. Dr. Yakushko has published over 50 peer reviewed articles, book chapters, and book reviews. She has received several awards for her scholarly work and activism including an APA Presidential Citations (2008), (2011) and the Oliva Espin Social Justice Award (2008). In addition to her scholarly work, she has been active in the American Psychological Association and local initiatives focused on health and spirituality. Her goal as a chair is to nurture both the students and the clinical programs toward a soulful engagement with issues of today's world, inside and outside the classroom.