A guest post by Dr. Jim Broderick
During the most recent Pacifica Introduction Day, applicants were asking why Pacifica decided to develop a Psy.D. in Clinical Psychology. For me the answer was easy. Having been at Pacifica for nine years, I have been impressed that Pacifica is always looking for ways to innovate - to be current in developments in psychology and depth psychology.
Applicants were pleased to learn that Pacifica had reached out to national scholars for consultation and support to evaluate current trends in clinical psychology, which led to the development of the Psy.D. Program.
In fact, we made decisions to move forward just after Jonathan Shedler's inspirational visit to Pacifica in 2011 (yes, psychodynamic psychotherapy is evidence-based!) In a very short time, with the support of Shedler and other national scholars, Nancy McWilliams and George Stricker, as well as strong administrative and faculty support, Pacifica successfully procured WASC accreditation in 2012 to offer the Psy.D. degree.
In 2013-2014 we admitted our first full class. Our current third year Psy.D. class has led the way through all the growing pains that normally occur with any new program and are now in the process of completing one of the major innovations of the Psy.D. degree: the integrated dissertation, during the fourth year of the curriculum.
At the end of their second year, Psy.D. students selected their dissertation Chairs and are currently being supported through their Psy.D. research courses, and by their dissertation Chair, to complete their proposal with the goal of dissertation approval by the end of the fourth year.
Through dissertation curriculum integration there is no more fighting to find a dissertation Chair. Because there are no summer sessions in the Psy.D. program, students have time, not only to work on their dissertations, but to also immerse themselves in clinical training at their practicum sites.
Certainly, the new process is a challenge for both students and faculty, but by the end of the fourth year Psy.D. students will now be free of dissertation pressures so they can spend their fifth year focused only on their internship.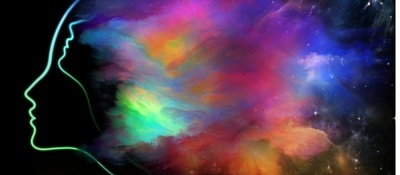 Having a completed dissertation will make our Psy.D. students more competitive in procuring internships in this very challenging training environment. Another advantage of dissertation integration is that research interests can develop, not only from a student's conscious and unconscious processes, but also from the clinical experiences at their practicum sites.
In 1925, Loyal Crane first advocated for a special applied doctoral degree in psychology - a Doctor of Psychology (Psy.D.) degree. Although it has taken awhile to become a reality, those who were the founders and those who have become the current Psy.D. visionaries imagined a degree path where research serves to improve clinical work, whether the practice be in a psychotherapy office or in managing an organization. Their vision also emphasized that completing a dissertation should no longer delay a doctoral student's practice of clinical psychology: our Pacifica Psy.D. students are now putting that vision into realty.
Considering the challenges, I especially want to acknowledge our third year class; they have inspired us as they have taken on the challenges of being the first Psy.D. class with openness and dedication - utilizing the archetypal energies of the adventurer, explorer and trailblazer. Through the spirit of the Psy.D. degree they are truly living and practicing the Pacifica Mission - animae mundi colendae gratia - for the sake of tending soul in and of the world.
---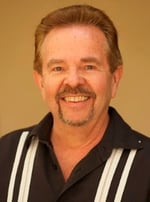 Dr. Jim Broderick, Ph.D., has over forty years of experience in providing mental health services to individuals with serious mental illness. Jim was the Mental Health Director in two California counties for nearly twenty years (Shasta and Santa Barbara) and developed an APA approved pre-doctoral Internship program in Clinical psychology in Shasta County.
Dr. Broderick has been recognized by the California Mental Health Directors Association and two county Boards of Supervisors as a leading advocate for the mentally ill in California. Since 1995 he has been an APA site visitor for pre-doctoral internships and post-doctoral residency programs. His professional interests include the study of serious mental illness and the application of critical theory and phenomenological methodologies in clinical research.
His academic interests include phenomenology, existentialism, critical theory, and evidence-based psychotherapy. His major therapeutic interests include Depth-Oriented Brief Therapy and Sand Tray Therapy with a Jungian orientation.