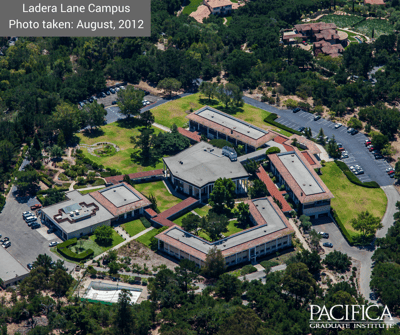 Thomas Fire Update from Pacifica Graduate Institute
12/10/2017 12:38 p.m. Pacifica Standard Time
Dear Pacifica Community,
As of right now voluntary evacuation orders are in effect for residential neighbors on Lambert Road and mandatory evacuation orders have been given to our residential neighbors on Ladera Lane here in Santa Barbara. We are thankful to report that Pacifica has been contacted to use the Ladera Lane Campus as a staging area for our fire crews battling the Thomas fire that has now come into Santa Barbara County.
At this time both campuses have been closed and classes have been canceled through Wednesday. No staff or faculty are to report to work on Monday and employees will be notified by their supervisors as to the exact date to return to work on the campuses. We are watching this fire closely and our senior management team continues to meet regularly by conference calls to assess the status of Pacifica during this crisis. We will assess the situation on a daily basis according to the most current information and provide updates via social media. We thank the Pacifica community for your outpouring of support and warm thoughts for all of our students, alumni, faculty, and staff that are living through this troubling event.
In solidarity,
Joe Cambray President/CEO,
Pacifica Graduate Institute